How do you define eCommerce success? Is it merely getting the most customers, the most orders, or having the best online feedback? In today's competitive marketplace where up to 90% of all startups fail within the first four months, it's essential to leverage every opportunity to grow your eCommerce business. BPOs can be the difference for businesses that are looking to improve their core competencies and optimize their ROI.
Online shoppers can be a fickle bunch. The number of visitors to a retail app or site can fluctuate wildly from month to month. Tracking and reacting to consumer habits year-round will require a steady focus. Getting sidetracked by the daily operations or recurring tasks can take a toll on time, energy, and concentration. Partnering with a BPO company can help maintain the edge needed to compete.
Whether it's front-office (which deals with customers) or back-office support (which deals with employees) your company needs, getting outsourcing assistance gives stakeholders the expert help they need. Why is it important for companies to consider outsourcing certain aspects of their operations?
Let's find out.
Front Office Support Helps Provide Success In Ecommerce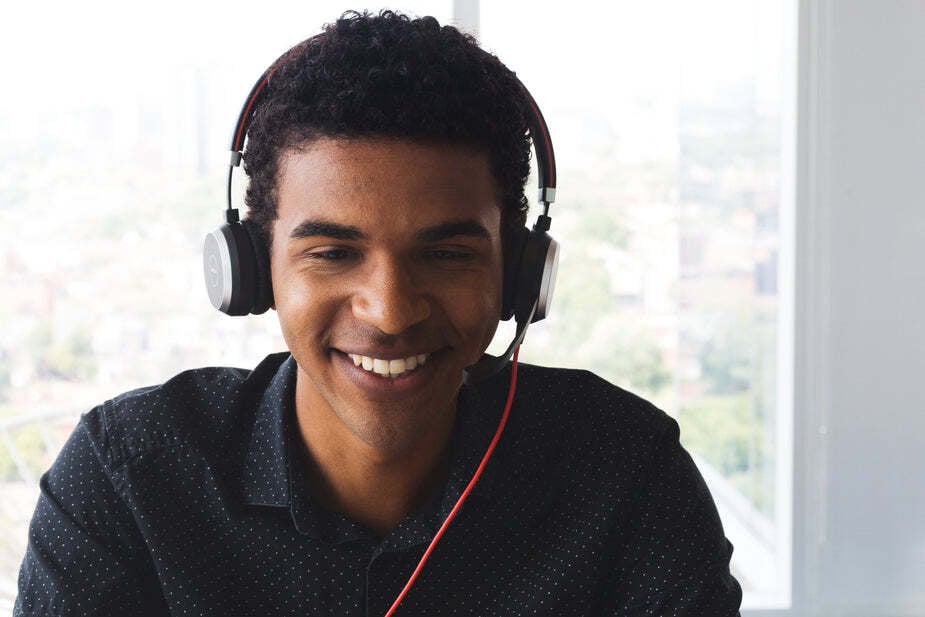 While some eCommerce entities have achieved almost cult-like status with billion-dollar valuations, others are struggling to make a mark in this highly competitive industry and many companies have turned to business process outsourcing (BPO) to keep up with competitors and stay on top.
With the rate of failure higher than the rate of success, entrepreneurs, it seems, are trying to do too much. They are filling their plate with more than what they can handle and that leads to chaos. This is why many eCommerce companies have found it more efficient to outsource their front-office operations.
Inbound and Outbound Call Center
Customer-facing support should never be an unpleasant experience for both the agent and the client. Providing experienced support staff to deal with customers shows the importance you attach to their concerns.
But how can you tell if a BPO offers a service that's right for your business needs? Getting the right BPO partner for your customer service operation means placing a premium on your client's time and effort. Make sure that your outsourcing partner offers not just enhanced customer interactions, but provides a well-rounded approach to communicating, analyzing, and generating insights from customer feedback.
You could benefit from the Helpware approach because we provide transformative, strategic, purpose-driven, and future-focused customer services.
Let's expand a bit on these.
Transformative
Helpware always keeps in mind the company's KPIs and service level expectations when dealing with customers. This ensures that callers get serviced by frontline support people that are well-versed, committed, and passionate about addressing customer concerns and resolving queries.
Strategic
While communicating with customers is the main function of inbound and outbound call centers, collecting insights from every conversation means learning more about what drives customers, and what makes them tick. Tools that monitor, measure, and analyze interactions can provide valuable insights. Helpware manages this process effortlessly.
Purpose Driven
Getting the customer service team to extend the personal touch while harnessing automation means clients get the best of both worlds. This way, service teams can get to the root of a customer's issue faster and more intuitively.
Future Focused
Ideally, outsourced call centers should have the capacity to scale operations depending on the client's current load. This agility allows an easier transition when dealing with high demand. The BPO's arsenal should also feature adaptability and integration with existing and popular systems, reducing the need for added expenditure.
Multilingual Support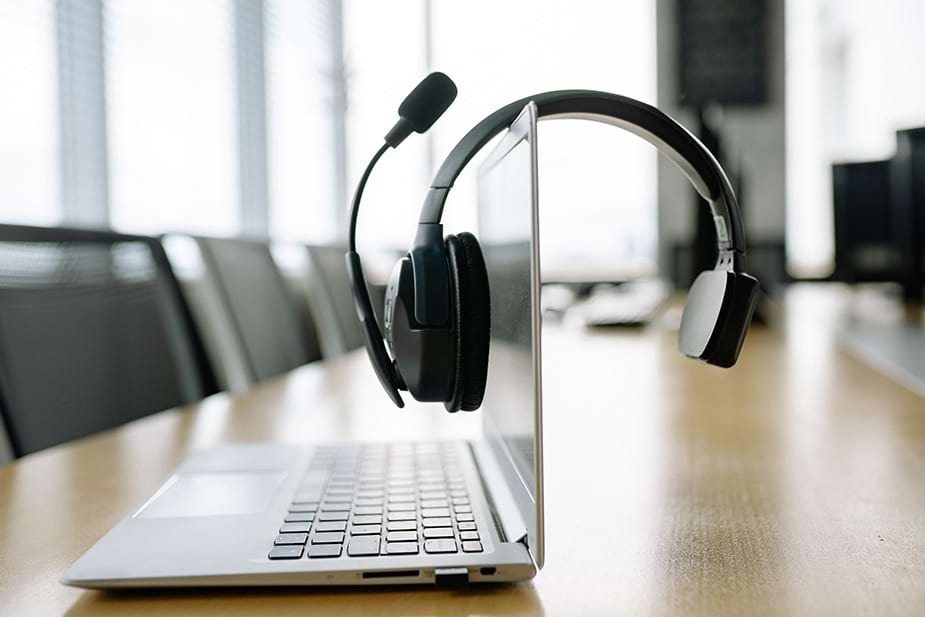 A product's popularity can often be defined by how much traction it gains across countries and cultures. Of course, the challenge of having an international market means expanding your service coverage to clients who are much more comfortable speaking in their native tongues. eCommerce success means offering multilingual support that breaks more than just the language barrier but addresses customer concerns unique to their local setting.
Even when your major market remains English, it pays to open up multilingual support in anticipation of international customers. Many excellent English descriptions can potentially get mangled in translation, especially when clients use basic tools such as Google Translate. Instead, give your foreign visitors the attention they deserve by offering multilanguage support off the bat.
In addition, having your products and services listed in multiple languages means better Search Engine Optimization (SEO) results. This means improved access for potential customers without the need to leave the store to translate content. For this, Helpware provides ready support for 25 popular non-English languages including Chinese, Spanish, Japanese, and others. Giving international customers the assurance of support through their native language will often lead to better access to their local markets. Ultimately, this will help your company achieve eCommerce success.
Email Support
Not all customers have the luxury of time. Even the best customer service teams like Helpware need to establish queues when dealing with large volumes of calls. In some cases, providing an email support system can help address the concerns of on-the-go clients who don't have time to stay on the line to talk to an agent.
Besides, many customers reach companies via their social media pages and making contact via phone subjects them to outrageous call charges. Instead, many will opt to send their inquiries via an email address. Ecommerce companies that provide email support services ensure an omnichannel presence.
But why email? Some customers prefer having written proof of conversing with the support team. In many cases, the resolution of an issue might require a long, detailed instruction list that would never do via voice or chat. It also provides an easy-to-save mode of conversation that the customer can use for future reference.
For BPOs, the basic requirement to offer email support is having agents with a mastery of written communication. This doesn't just entail excellent writing skills, but also an innate ability to grasp information from messages written by non-native speakers. Helpware teams are trained in effective written communication that speaks the language of the customer to provide an enhanced experience.
Chat Support
Chat support provides that happy medium between the need for instant responses but without the need for long wait times. Thanks to smartphones, chats are now a ubiquitous activity that's also a unique way to reach out to customers.
Like email, chat support requires a stable of highly skilled communicators versed not only in the customers' native language but also in awareness of colloquial expressions and native phrases. Otherwise, the support team may come off as a chatbot with limited vocabulary. After all, great customer service means exhausting all means to successfully reach out to clients. Live chats provide the means for customers to get instant replies to their inquiries without the need to line up in a phone queue or compose an email and wait for a reply.
For customer support teams, live chat helps reduce the response time in between messages. It also allows support teams to engage with multiple clients without losing individual threads. Chat is a popular messaging activity available even on ordinary mobile phones, so this system provides a popular medium that most people can participate in. Helpware's chat support teams can be made available day or night. They drive engaging conversations while reducing response times and increasing satisfaction.
Telephone Answering Services
Answering phone calls is easy if your customer base is in the same time zone the company resides. Expanding your business means crossing over time zones and having your customer service and having your answering services operating based on a particular time zone might turn off some clients in another location.
Whether your company receives 20 calls a day or 200, you only need one bad phone experience to generate negativity. Whether employing a virtual receptionist an entire 24/7 customer support crew or using a custom team, an efficient telephone answering operation can ensure that calls are answered promptly and can help build positive customer experiences.
For cost-conscious companies that require 24/7 support without the added burden of premiums, Helpware can lend a hand. Helpware offers 24/7 live support without the extra fees that other providers charge for round-the-clock operations.
Back Office Support Can Also Help Achieve Success In Ecommerce
Like front-office support, back-office work also deals with improving operations through added expertise and efficiency. Getting a BPO company that helps with back-office grunt work means freeing up employees and managers to focus on growing the company. Outsourcing back-office work to cover tasks such as order processing, account setup, virtual assistant, data entry, and technical support can all help free up valuable resources to focus on setting the company's direction.
Order Processing
Gaining customers takes effort. Losing customers due to bad orders or losing track of data can undo all that hard work and cause frustration. This is why getting outside help to ensure customer orders are managed efficiently makes sense. Handing the task to the experts frees your employees to focus on other key operational areas.
Order processing basically kicks in after checkout and ensures orders are delivered quickly. Having a dedicated team handling these tasks means your business can now take orders 24/7. This reduces the risk of losing customers due to limited hours as well as speeds up the time it takes to fulfill orders. Additionally, a BPO company can be extremely helpful for businesses that sell products on a subscription basis.
Helpware's order processing team goes beyond handling the stages between purchase and delivery. It also looks into the efficient handling of returns and replacements, while ensuring accurate inventory levels.
Account Setup
At some point, a customer will order enough from your store to warrant the creation of an account. This can help streamline future purchases by referring to his usual payment methods and making automatic reorder processes. Customers will appreciate faster checkouts, easier repurchases, and automated transactions.
Having an outsourced account setup team helps improve relations between the retailer and the customer. The buyer benefits from the faster processing of subsequent purchases and better anticipation of needs and wants.High-end customers can get priority listing on limited edition items, get special deals on upcoming promotions, and receive special discounts and you can offer free shipping.
The company, meanwhile, gets more sales from repeat purchases. Having registered customers also means they can leave feedback which can be a source of valuable insights. It's a win-win scenario for both parties, especially when a highly competent outsourcing company such as Helpware can take over account setup and processing.
Virtual Assistant
Like a friendly store assistant, the virtual assistant can be a valuable ally for customers browsing your online store even during off-hours. They're a cost-efficient solution to maintain a steady presence ready to answer queries on stock, availability, delivery, or price.
The virtual assistant takes over from actual workers by learning more about customer habits through machine learning and natural language processing. Because they're automated, they can be available 24/7 to process in-store inquiries.
Developing and managing virtual assistants will require a dedicated team that can continually help improve the bots' abilities to communicate. Helpware can effectively manage these virtual assistants as well as gather the insights they've collected.
Data Entry
Entering data is an important but tedious task that can be assigned to data entry clerks, typists, transcribers, and coders. However, there remains the need to go over the entry forms, and accuracy checks, and compile the data into indexed libraries. Outsourcing provides data entry services in the most cost-effective way possible: utilizing actual and experienced data entry clerks.
Helpware can assemble data entry teams to ensure the information gets collected, compiled, managed, and double-checked.
Technical Support
As your business expands and you experience more eCommerce success, your technical stack will expand as well. Apps or sites will continue to grow to include more products and services, making your software infrastructure more complex.
Having an in-house team handling technical support can be a costly affair. Outsourcing your technical support functions is often a more cost-effective option that delivers the same level of service if not even higher. The substantial savings also provide you with the means to afford 24/7 support coverage. It doesn't matter if the problems are bugs and errors, software updates and repairs, app compatibility issues, or even warranty coverage, having a round-the-clock team on standby for customer concerns reduces customer complaints.
Helpware provides tech support teams versed in the latest technologies. Not only do companies get a cost-effective and highly competent technical support team, but they also benefit from continuous training and development offered by these teams as part of the package. The savings on training costs alone are enough to offset the initial investment.
Helpware Offers Front and Back Office Solutions to Help Drive Success in Ecommerce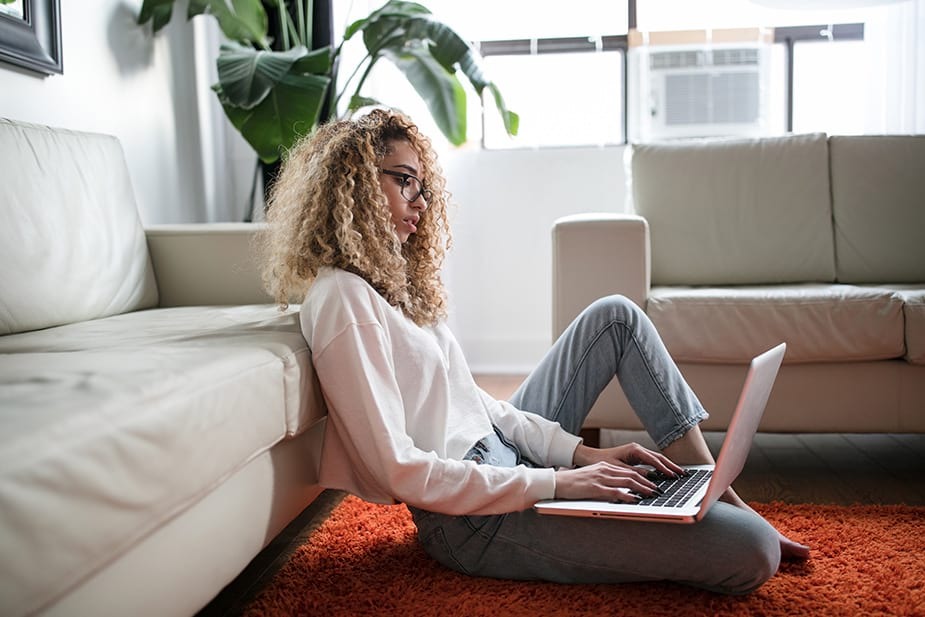 In today's hyper-competitive eCommerce arena, only the strong survive. Companies that don't allocate enough resources for growth will often find themselves stuck in neutral, with little or no chance to move forward. Being strong means focusing on growing the business while making sure operations run smoothly. Outsourcing non-core work competencies can maximize limited resources for companies bent on achieving eCommerce success.
Helpware can provide both front-office and back-office assistance to companies so they can focus on what's important: pushing the boundaries towards growth. With you firmly focused on the big picture, your BPO partner will keep things running in the background. Both employees and customers will welcome getting help from highly professional and skilled service providers. The lower cost to provide this service (versus hiring full-time workers) also means companies can afford multiple shifts and keep operations running 24/7.
To learn more about how outsourcing can gear your eCommerce company for growth, get in touch with the Helpware team today. We'll be glad to learn more about your company's needs and come up with a tailored solution.