OUR INTEGRATIONS
Help Desk
Freshdesk
Online cloud-based customer support software providing help desk support with all smart automations to get things done faster.
Freshservice
Cloud-based ITSM software for your service desk with powerful automation tools to manage incidents, assets, and more.
Gorgias
Gorgias builds a multi-channel helpdesk integrated with e-commerce merchants' back-office. It allows merchants to manage all their support from one place.
Groove
As the simplest help desk on the market, Groove is the #1 choice for growing businesses and lean teams.
Help Scout
An all-in-one customer service platform that helps you balance everything your customers need to be happy.
ServiceNow
ServiceNow allows employees to work the way they want to, not how software dictates they have to.
Zendesk
A service-first CRM company that builds software designed to improve customer relationships.
Zoho Desk
A context-aware customer service software that helps you put your customers at the heart of the company.
Data Exchange
Amazon DynamoDB
A NoSQL, document database service in the cloud for internet-scale applications that need high performance and low-latency data access.
Amazon Redshift
A data warehouse product that forms part of the larger cloud-computing platform Amazon Web Services.
Amazon S3
an object storage service that offers industry-leading scalability, data availability, security, and performance.
Azure SQL Database
A fully managed platform as a service (PaaS) database engine that handles most of the database management functions
Box
A cloud-based content management system with collaboration, security, analytics, and other features related to files and information
Central Data Platform
A central database is used as intermediate storage (cache) to implement data synchronization templates.
Data Store
A database that can be used to store any type of items, e.g. Contacts, Products from a webshop, or Orders.
FTP
A standard communication protocol used for the transfer of computer files from a server to a client on a computer network.
Google BigQuery
A serverless, cost-effective and multi-cloud data warehouse designed to help turn big data into valuable business insights.
Google Cloud SQL
Cloud SQL makes it easy to set up, manage, and administer your PostgreSQL databases on Google Cloud.
Google Cloud Storage
A RESTful online file storage web service for storing and accessing data on Google Cloud Platform infrastructure.
Microsoft SQL Server
A relational database management system that supports a number of applications, including business intelligence, transaction processing, and analytics.
MySQL
A fully managed database service to deploy cloud-native applications and used for a wide range of purposes, including data warehousing, and e-commerce.
PostgreSQL
A free and open-source relational database management system (RDBMS) emphasizing extensibility and SQL compliance.
SFTP
A file transfer protocol that leverages a set of utilities that provide secure access to a remote computer to deliver secure communications.
Snowflake
A cloud-based data storage and analytics service, generally termed "data warehouse-as-a-service". It allows corporate users to store and analyze data using cloud-based hardware and software.
Live Chat
Zendesk Chat
Creates a personal connection with customers looking for support. It's a fast and effective way to offer help without interrupting their browsing flow.
LiveChat
An online customer service software with online chat, help desk software, and web analytics capabilities.
Intercom
Conversational relationship platform helping businesses build customer relationships through personalized, messenger-based experiences.
Analytics
PowerBI
A collection of software services, apps, and connectors that work together to turn your unrelated sources of data into coherent, visually immersive, and interactive insights.
Google Analytics
Google Analytics is a web analytics service offered by Google that tracks and reports website traffic, currently as a platform inside the Google Marketing Platform brand.
Collaboration
Zoho
An online office suite, online productivity suite or cloud office suite is an office suite offered in the form of a web application. It is accessed online using a web browser.
Confluence
Confluence is a web-based corporate wiki (collaboration software) developed by Australian software company Atlassian.
CRM
Salesforce
A cloud-based customer relationship management (CRM) platform that helps organizations effectively streamline their sales and marketing operations.
Hubspot
An inbound marketing and sales platform that helps companies to attract visitors, convert leads, and close customers.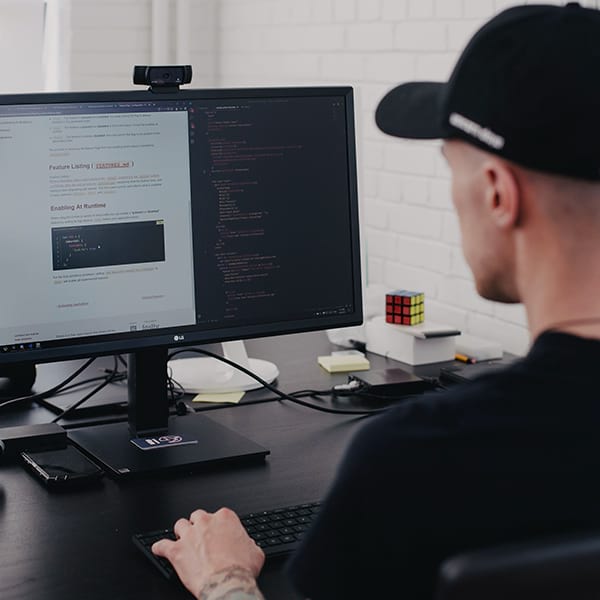 Services
Human in the Loop
We are platform agnostic to deliver better, faster, cheaper BPO. We can consume any type of data from any application or client platform. It doesn't matter what type of People as Service tasks are needed (from taking inbound phone calls to building complex AI data algorithms), we deliver the connection between people and programs. We create better staff and user experiences by completing the end-to-end work and automating redundant tasks.
HELPWARE HIGHLIGHTS
News And Press Releases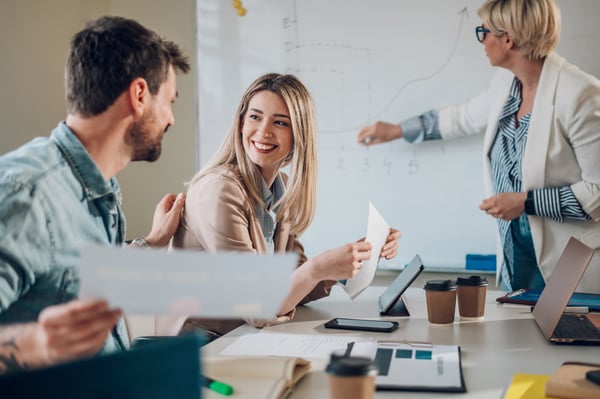 As the BPO sector is experiencing constant change, leaders have to adapt new management methodologies to keep up with new market demands and increased client expectations. Sticking to traditional management styles is like sailing a ship with an old ...