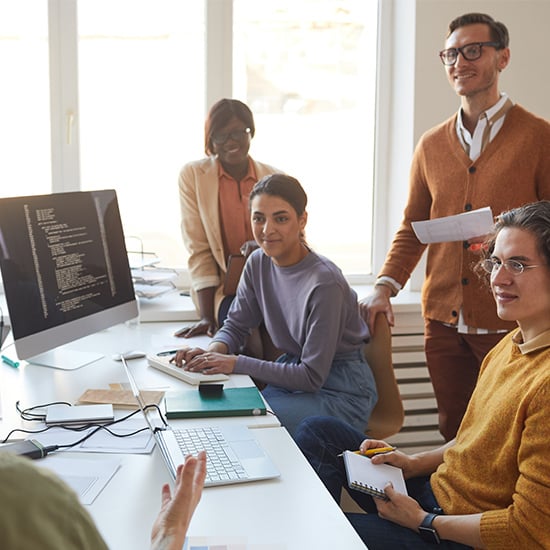 Efficient Growth at Scale
We build customized teams for modern businesses. From recruitment to training to ongoing success, everything is customized to you and your business. We have your back, so you can stay focused on scaling and expanding your business.
We custom recruit agents that are 100% dedicated to your business and become extensions of your team.
Human in the Loop
Integrated and Empowered Back-Office Operations
Our approach to Back Office Support allows dynamic integration regardless of your platforms, telephony, systems of record, and contact touchpoints. We consume and drive personalized interactions at every step along with your customer or consumer journey. Leveraging the best tech stack, we put the right people in the loop at exactly the right time to transform your back-office workflow.

OUR PROVEN APPROACH
Executing Experience Beyond Expectation






OUR BENEFITS
What sets us apart?
Transformative
Our focus is on your key performance indicators, and also on clearly defined service level agreements. We focus on transforming experience at the personalized human level by combining the right technology through integration and bringing your business workflow to life with caring, passionate people focused on the why in each interaction.
Strategic
Our technology supports continuous analytics, progress monitoring, and strategic development of innovative solutions to drive competitive advantage for interaction management. We use your consumer behavior data to create better, faster, and rewarding experiences in every single interaction — across all channels.
Purpose Driven
Our human touch and culture focus integrated with top technology delivers heighten customer satisfaction. We empower our custom teams to work alongside automation, adding a human element and empathy to customer communications and problem resolution.
Future Focused
Our ability to flex, expand, and adapt allows us to drive results in fast-paced markets and support high growth goals. We embrace the use of full integration and processes and serve up better, faster and cheaper transactions.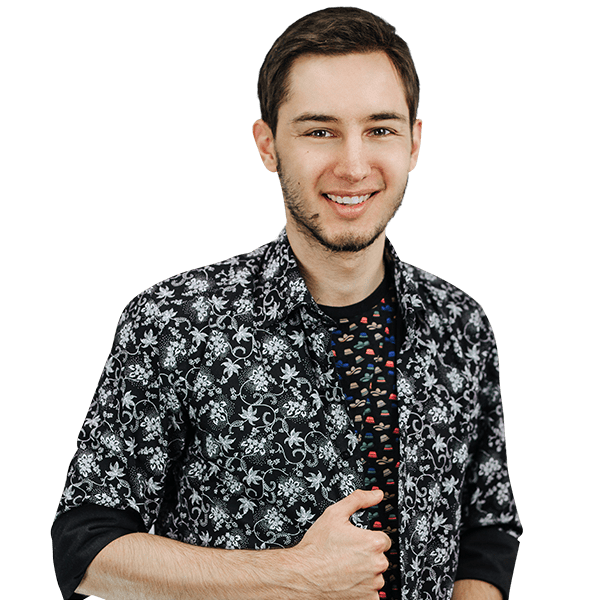 OUR PROVEN APPROACH
Executing Experience Beyond Expectation
Your onboarding manager helps you build your team using a proven project management approach (roadmap, recruit, process, train, and launch).
Your recruiting team combines sourcing and headhunting to interview, test, and curate your custom-tailored team.
Your training team facilitates and builds training documentation with you and creates a certification plan with your team.
Your custom team is 100% dedicated to you. They are assigned a manager, and we continually monitor KPIs and goals.
You are assigned a customer support manager to partner with you on continuous improvement and help you project manage your work and team.
You can accelerate growth, level up production, increase efficiency, and improve your bottom line.
OUR GREATEST ASSETS ARE
Our Clients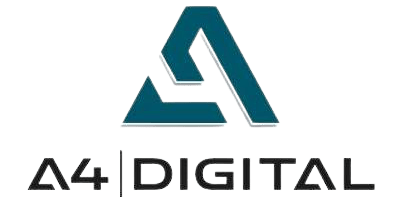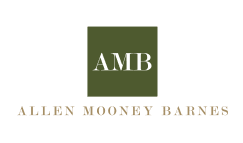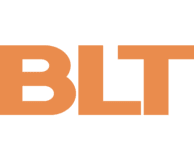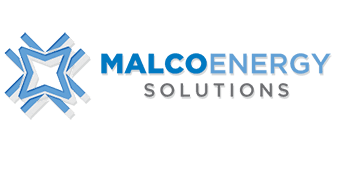 HAPPY CUSTOMERS
Clients Reviews
The in-house team is happy with the quality of work and the customer service they've received. Helpware has met all needs, while their readiness to take on all kinds of projects and execute everything on time made them a reliable partner.
Helpware's collaboration with the client helps them in saving a lot of time. The team has been accommodating to feedback and have improved communications across all teams. The team leaders meet with the client weekly. Furthermore, Mexico and Kiev meet ups are daily.
Since partnering with Helpware, the client has seen a boost in overall productivity and efficiency. The team learns and works fast without compromising quality. Their communicative and proactive attitude continues to pave the way for a long-term partnership.
HELPWARE HIGHLIGHTS
News and Press Releases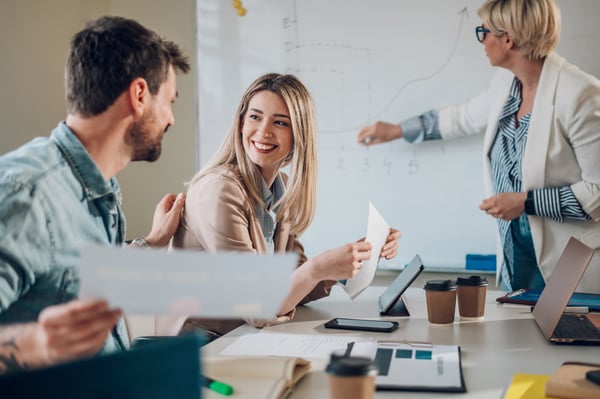 As the BPO sector is experiencing constant change, leaders have to adapt new management methodologies to keep up with new market demands and increased client expectations. Sticking to traditional management styles is like sailing a ship with an old ...
What Are Back-Office Support Services?
Back-office support is the company's internal departments, such as the IT department, accounting department, and personnel department, that do not interact with customers. They are responsible for the technical component of the company. Because back-office employees are usually located away from the main office building, businesses can outsource back-office support to other companies.

Outsourcing back-office support is a very cost-effective option for businesses that need to optimize costs by aligning internal workflows. A company may also simply lack the necessary staff, while third-party specialists will always offer these employees.

Back-office support for small businesses allows them to focus on core business and workflow optimization tasks, while specialists do all the routine manual work for them, including paperwork, data collection, storage and processing, administration, management of all activities, and more.
What can you outsource?
Most organizations outsource to keep up with staffing needs. This is why HR outsourcing is so popular. Most commonly, processes such as recruitment and selection of personnel are outsourced; but roles such as calculation of payroll, allowances, benefits, training, professional development of employees, online learning, and team building activities can also be outsourced.

One of the most common back-office support solutions outsourced is accounting. Third-party organizations can be entrusted with these routine tasks such as processing bank transactions, document management, audit of credit obligations, developing solutions for financial transactions, and tax consulting.

Often, the costs of developing and implementing information systems get out of control. That is why outsourcing IT functions is another great option for outsourcing back-office support services. This includes the collection, processing, and storage of data, development, and maintenance of software and ERP systems, system integration, cybersecurity, IT strategy, web development, and decision support systems.

Marketers are also on the list of the most demanded back-office support jobs, especially for small and medium business owners. Marketing tasks are often outsourced because companies do not have the staff to dedicate to these tasks. What marketing functions can be delegated? Some examples are sales, customer service departments, strategic planning, advertising, public relations, customer interaction, business communications, order processing, warranty services, call centers, and customer support services.

You can outsource such services from Helpware, one of the most reliable and reputable back-office support companies. We are professionals in building customized teams for modern businesses. You have our support, so you can concentrate on scaling and expanding your business.
What are the benefits of back-office outsourcing?
The main advantage of back-office support systems is the continuity of all processes. If you outsource, your accountant does not go on vacation, and your lawyer does not quit at the most inopportune moment. Everything is far simpler: there is an agreement with a company that covers all the needs of your profitable business units, while not burdening the owner with unnecessary problems.

The second advantage is that the owner has time to develop their business, be creative and implement their ideas. After all, when business owner is overwhelmed with paper routine work, they simply do not have time to do what they really love.

Another benefit of outsourcing back-office work is that it is more profitable than full-time specialists. Here is an example: You have an accountant who processes 100 documents per month. Turnover has increased and now 150 documents need to be processed. Now you need to hire another accountant who will only have partial work. When working with the back-office support solution, you only pay for the volume you need. Plus the business does not spend money on maintaining jobs, related costs such as the Internet or mobile communications, payment of bonuses, and so on.
read more