cybersecurity Solutions
Make your security robust with our solutions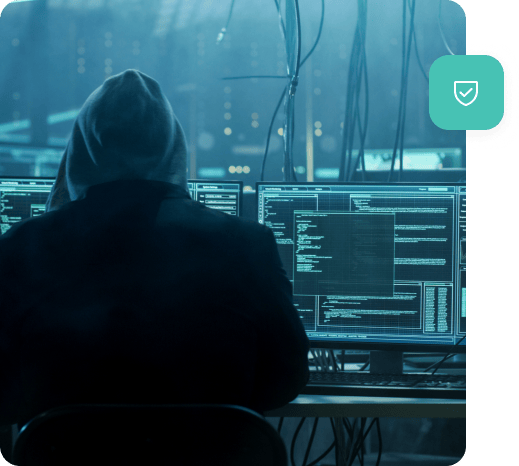 keep your data safe
Managed Detection and Response (MDR)
We successfully combine technology and human expertise to perform security testing, threat hunting, and monitoring to prevent cyber attacks and data breaches. MDR enables swift responses to potential threats through its automated processes that assist our teams in identifying, verifying, and mitigating cyber risks. With our SOC in place, you can rest assured that your business is protected.
stay protected with our expert staff
Security Readiness Consulting (SRC)
We carry out individual tests to analyze the company's network security system and its ability to address cyber threats. Our specialists know security protocols and are trained to assess compliance with cybersecurity frameworks to help best prepare for audits or meet insurance requirements. With our comprehensive suite of cybersecurity services, companies get cybersecurity support that is tailored to their needs.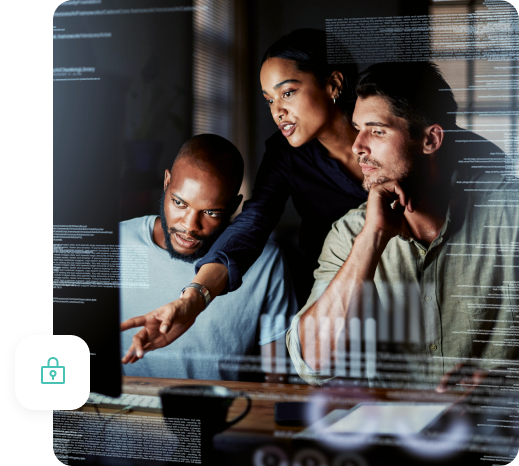 Our Solutions
Vulnerability Assessment
Conducting a thorough assessment of company networks to detect and fix vulnerabilities and maintain the highest possible degree of security safeguards
Social Engineering Testing
Assessing the susceptibility of company employees to malicious cybercriminals through simulated phishing attacks to identify weaknesses and mitigate risks
Security Posture Assessment
Identifying the company's cybersecurity maturity level - ability of the company to defend itself against data breaches, cyber attacks, and other cyber threats
Penetration Testing
Simulating cyber attacks against the company's computer system to detect exploitable vulnerabilities and develop countermeasures to minimize cybersecurity risks
Compliance and Framework Auditing
Assessing company's compliance with cybersecurity frameworks such as PCI, NIST, CIS, GDPR, etc. and designing procedures that adhere to the latest industry standards
we help you keep on guard
Managed Security Services
Being an experienced Managed Security Services Provider (MSSP), our team of cybersecurity professionals continuously monitors networks, deploys targeted cybersecurity strategies, and keeps up with rapidly evolving cybersecurity threats. We leverage our expertise and resources to help companies of all sizes address their cybersecurity needs without having to incur large costs associated with maintaining an internal cybersecurity support team.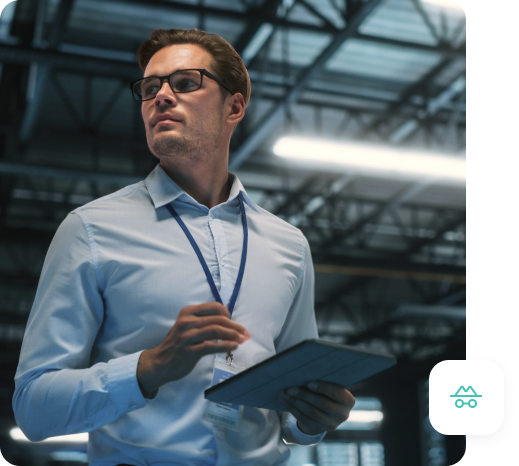 Our Solutions
CISOaaS
Providing security guidance to company management, developing and realizing a company's security risk management strategy
Vulnerability Management
Regularly scanning for vulnerabilities, assessing their severity, and reporting on any cybersecurity issues to ensure they are properly addressed
Security Remediation Planning
Implementing a comprehensive security repair strategy to eliminate a wide range of threats damaging a company's cyber security architecture
Incident Response
Dealing with the negative consequences of security breaches or cyberattacks through prompt detection, investigation, and recovery
Cybersecurity training
Providing security awareness training to reduce the risk of a successful attack and promote cyber hygiene measures among company staff
Our Benefits
What Sets Us Apart?
Cybersecurity experts
Our team of experts analyzes threats, day and night, so they can quickly identify any vulnerabilities in your system and develop an effective cyber security strategy to respond. And if the worst happens, our experienced professionals will get you back up and running faster than ever.
Advanced technology
We use a cutting-edge technology stack to provide a single pane of glass into all of our client's environments, whether on-premises, in the cloud, or hybrid. With our security solutions in place, you can remain confident knowing that your digital assets are safeguarded against malicious attacks.
Diverse integrations
We can help you get the most out of your existing monitoring tools providing specialized integration and advanced threat protection that you can trust. We understand the importance of security solutions being tightly integrated across all data sources for effective management.
All types of threats
We offer intrusion detection services and comprehensive cyber security packages to deal with all potential threats ranging from malware to data breaches. Our team has the expertise in implementing a wide variety of solutions tailored specifically to your security needs.
How we engage
Comprehensive approach to cybersecurity
step 1
Discussing Initial Scoping
We discuss the scope of work with our client to establish clear requirements and ensure the smooth execution of the project.
step 2
Drafting & Approving SOW
We create a draft of the SOW and approve it with the client to align criteria, expectations, and terms to achieve the desired outcome.
step 3
Approving the Budget
We review and agree on the budget with our client to ensure that the project is cost-effective and is aligned with their objectives.
step 4
Signing the Contract
Once the budget is approved and agreed upon, we proceed with signing the contract, project planning and execution.
step 5
Kick-off Meeting
We discuss the project plan, timeline, and goals and make sure that everyone is aware of their roles and responsibilities.
step 6
Process Excellence
Through careful analysis, we monitor and evaluate the processes to make sure they remain efficient, cost-effective and flexible.
What are the common cybersecurity threats?
Today's businesses face a range of cybersecurity threats. One of the most common threats is phishing, where criminals send emails impersonating a legitimate company in an attempt to trick users into clicking on a malicious link or attachment leading to the installation of malware or the theft of sensitive data. Another major threat is ransomware, where criminals encrypt a company's data and demand a ransom payment in order to decrypt it. This can be devastating for businesses, as it can prevent them from accessing their data. Businesses need to make sure they have a security posture in place to mitigate these threats and protect their data. Considering cybersecurity is a critical part of a company's digital infrastructure, outsourcing cybersecurity operations to cybersecurity service providers offering comprehensive cybersecurity services can be an effective solution.
What kinds of companies are most vulnerable to a cyberattack?
Cybercriminal activity is on the rise, and no business is immune to cyber threats. Both small startups and big businesses may be at risk because cyber criminals focus on exploiting valuable customer data and financial information. To safeguard against cyberattacks, companies should strongly consider cyber security services. Outsourced cyber security companies should offer comprehensive cyber security services that include threat intelligence analysis and endpoint protection from malicious actors. With the proper cyber security measures, businesses of all sizes can feel reassured knowing they are protected from any cyber risk.
What is a cybersecurity architecture?
A cyber security architecture is a framework that outlines the cyber security measures required for an organization or business. It includes best practices for cyber security and identifies roles, responsibilities, processes, and technology components necessary to ensure cyber security objectives are met. Such an architecture should provide a data governance structure that includes an appropriate continuous monitoring policy to ensure security vulnerabilities are identified and resolved quickly. Cyber security services from top cybersecurity companies provide the superior protection modern businesses need to stay ahead of threats. Cyber security BPO solutions are tailored to each customer's unique requirements and leverage cutting-edge technologies to effectively control risk and safeguard information assets.
What is cyber security hygiene?
Cyber security hygiene is the practice of keeping your networks and systems safe from potential attacks. Cyber security hygiene is more than just having a firewall or antivirus installed - it requires ongoing monitoring, trustworthiness, accountability, and authentication measures to keep you safe from cyber threats against your data and continue to provide secure online experiences. Developing and implementing security hygiene practices must go hand-in-hand with efforts to organize regular security assessments along with managed security services for intrusion prevention as well as real - time threat detection and response processes. Modern cyber security BPO companies have developed sophisticated solutions that offer comprehensive network security and tighter online controls. In addition to providing client-centered cybersecurity solutions, modern BPOs also provide advanced network monitoring services across various system platforms.
What is CISOaaS?
(CISOaaS) stands for Chief Information Security Officer as a service. This approach to cybersecurity involves delegating cybersecurity responsibilities of a CISO to cyber security outsourcing companies. This move is driven by the need for companies to remain tailored and up-to-date in cybersecurity solutions, whilst managing the complexity associated with cybersecurity. Working with a top cyber security company BPO sector can offer provides access to established cybersecurity expertise that would not require significant investments into building your own cybersecurity infrastructure. With the rapid advances and increasing sophistication of web security, database security and mobile security threats, it's important for companies to stay ahead of possible risks.
Do your cyber security solutions vary by industry?
We understand that cyber security solutions need to be tailored to fit the unique needs of any business. That's why we offer a variety of cyber security services, from managed security services to cyber security strategy consulting. Our experienced team can help develop and implement cyber security solutions for any industry, giving you the confidence and assurance you need to protect your business.
How many layers of cyber security protection do I need to stay protected?
When it comes to cyber security protection, the answer is not one-size-fits-all. The layers of cyber security protection you need depend on specific cyber security risks you might face. In some cases, you may need cyber security services such as data loss prevention, identity access management, malware prevention, and application firewalls. In other scenarios, managed security services to reduce risk from cyber threats and alert them when necessary. No matter what cyber security solution you choose for your business, it's important to stay up-to-date on new cyber threats and trends that could potentially leave your systems vulnerable.
How are your services different from standard security monitoring?
Unlike traditional software, which many cyber security companies install, that just alerts your staff based on a set of preset standards, our specialists have a deep insight into your company's assets, practices, and business processes to take action to resolve any security issue. Our specialists constantly monitor for cyber threats and take proactive steps to mitigate any potential risk. Moreover, we provide customized cyber security training tailored to each client's specific needs, allowing your employees to stay informed on the latest cyber threats and develop essential cyber security skills. With our cyber security solutions, you can trust that your business is protected from any cyber security breach.
What system of cyber security services do you offer?
With cyber security being increasingly important in a world focused on technology, we offer a three-tiered system of cyber security services. At the foundation level, we begin each project with tailored tests and assessments of your network systems to detect any weaknesses and vulnerabilities. We further bolster our cyber security solutions by implementing a comprehensive security repair strategy to eliminate a wide range of threats damaging a company's cyber security architecture at the second tier. Finally, our cyber security offering comes with 24/7 managed detection and response staff that combine both monitoring and security services. With this comprehensive offering of cyber security solutions, we are confident that any company can enhance its cyber security posture with confidence.