Fully managed service
Taskware's labeling platform and auto-scaling workforce optimize your ML pipeline with high-quality SLAs for various use cases. We manage the end-to-end process starting with dataset collection to reporting.
Outsource Team for data training
We can recruit, onboard, and train a team with specific domain knowledge for your project. We can start with ten people and scale to fifty in a few weeks. Combine with our annotation tool, or work with your software.
synergize people and data
DATA LABELING SERVICE
Image and Video Annotation
Image or video annotation is the process of labeling or classifying an image using text, annotation tools, or both to show the data features you want your model to recognize on its own. By annotating a picture, you are adding metadata to a dataset.
Content Control & Verification
Content Moderation
It is the process of content screening and monitoring online and offline. We are providing a safe environment for both users and brands. We are helping platforms moderate content to ensure that it falls within pre-established guidelines of acceptable behavior specific to the platform and its audience.
Data Science Datasets
Dataset Collection
With TaskWare, you can submit your requirements for dataset collection. Our team of more than a hundred helpers will help you collect, label, and deliver to you, meeting the deadlines.
from analog to digital
Digitisation
The process of transforming handwritten text into digital.
Image & Video Annotation
Content Moderation
Dataset Collection
Digitisation
Polyline
Cuboids
Semantic
Polygones
Boxes
Visual Moderation
Text Moderation
Audio Moderation
Video Collection
Image Collection
Marketing Materials
Data from the Open Sources
Polyline
Cuboids
Semantic
Polygones
Boxes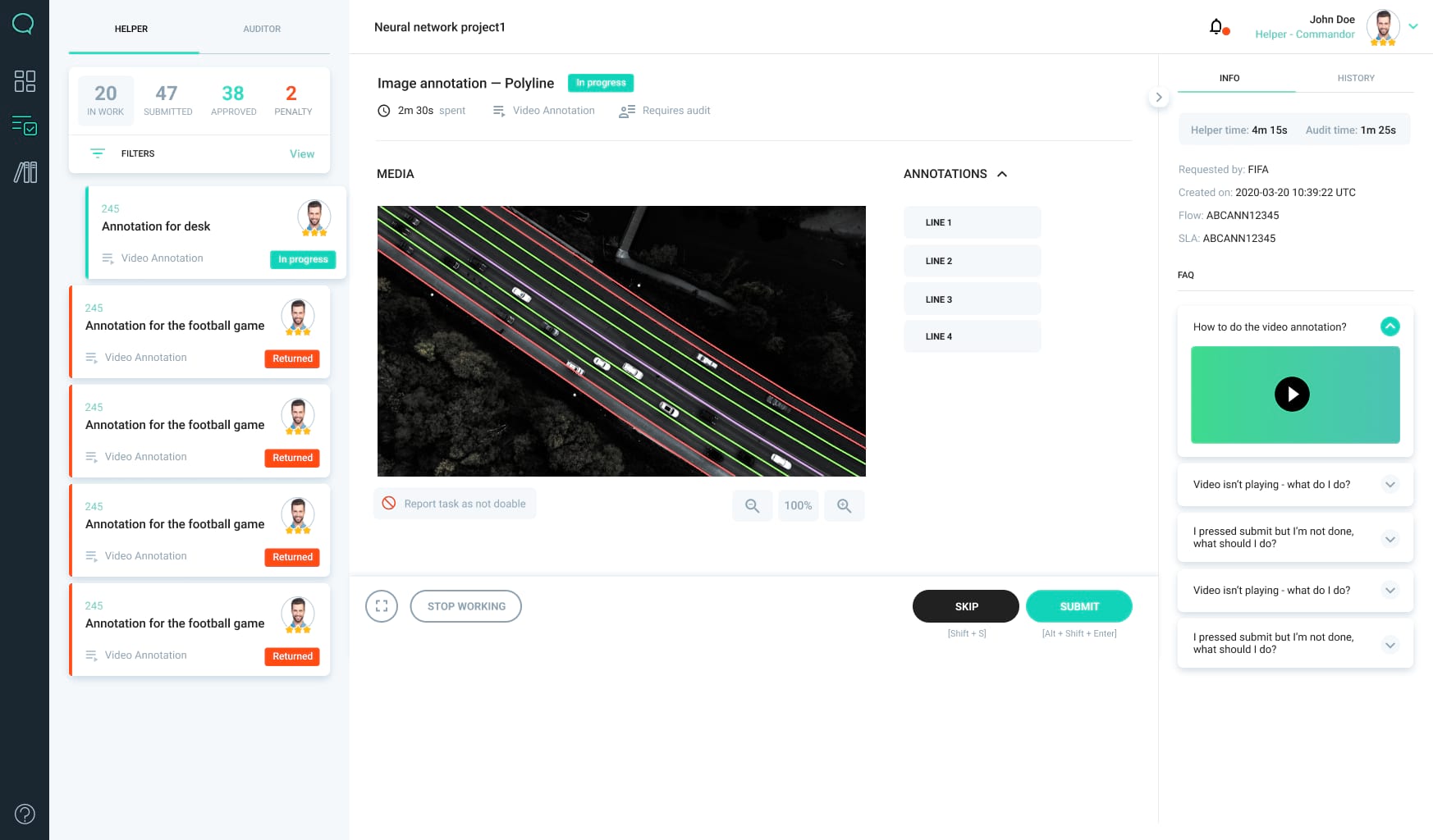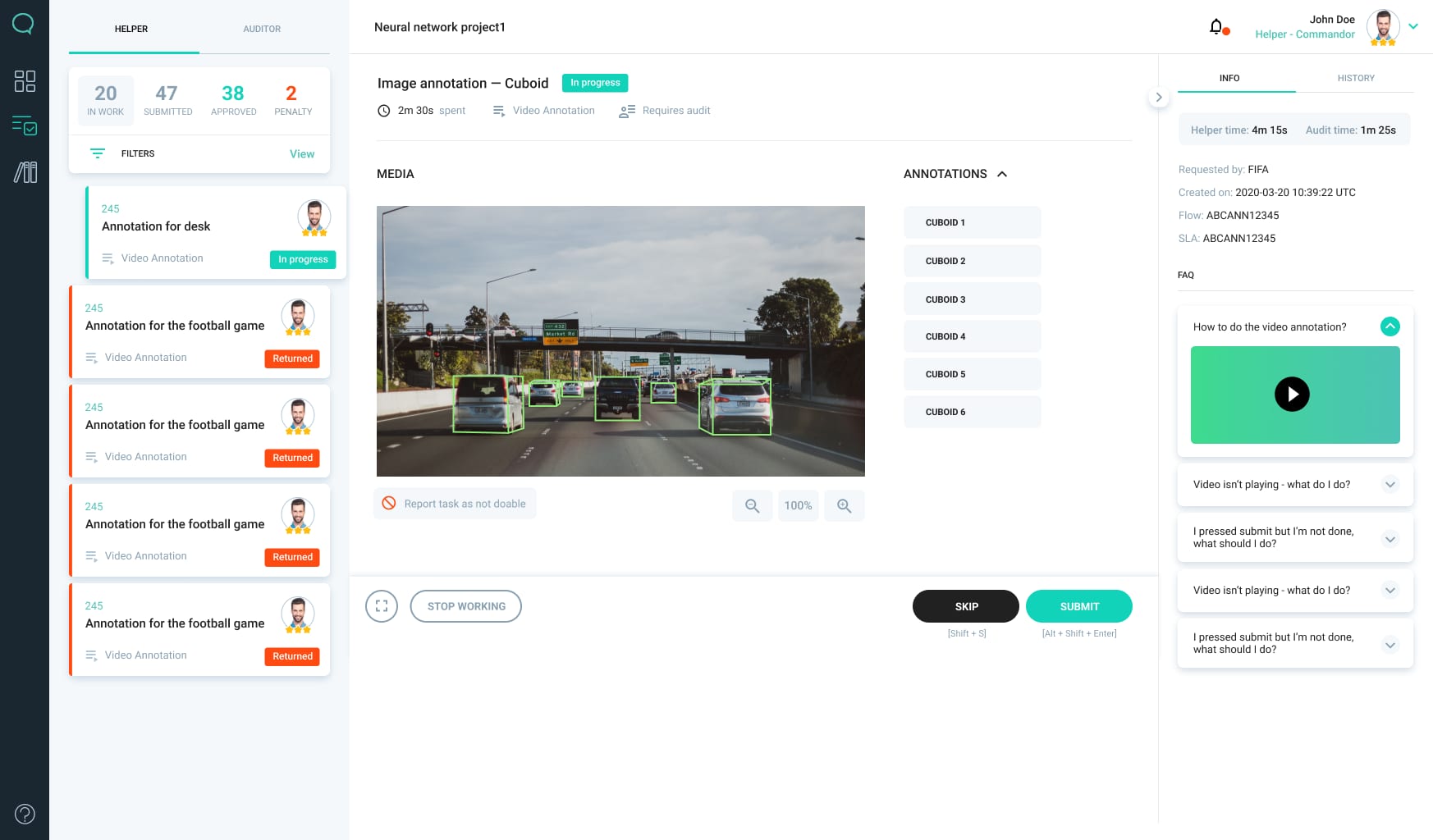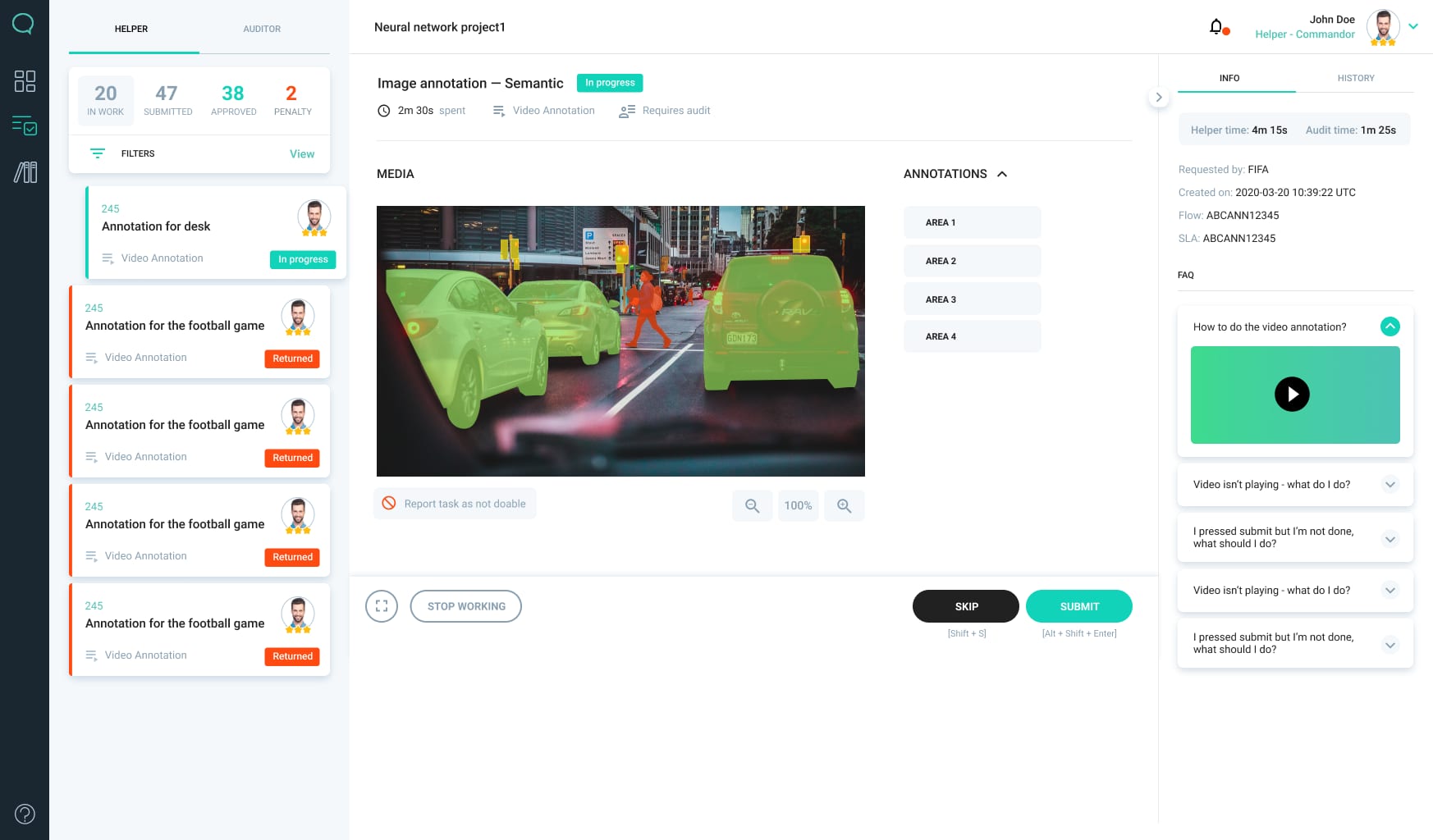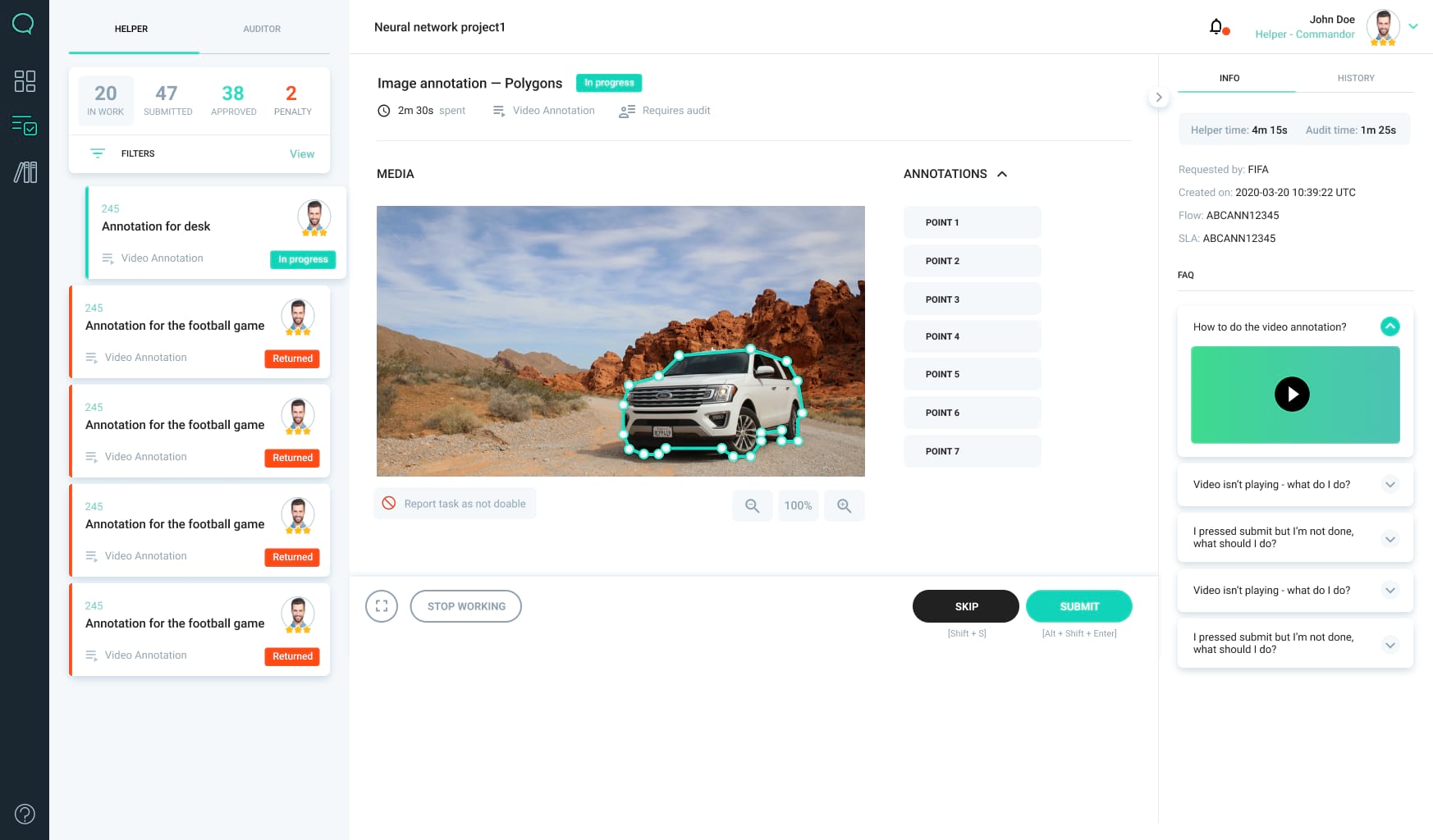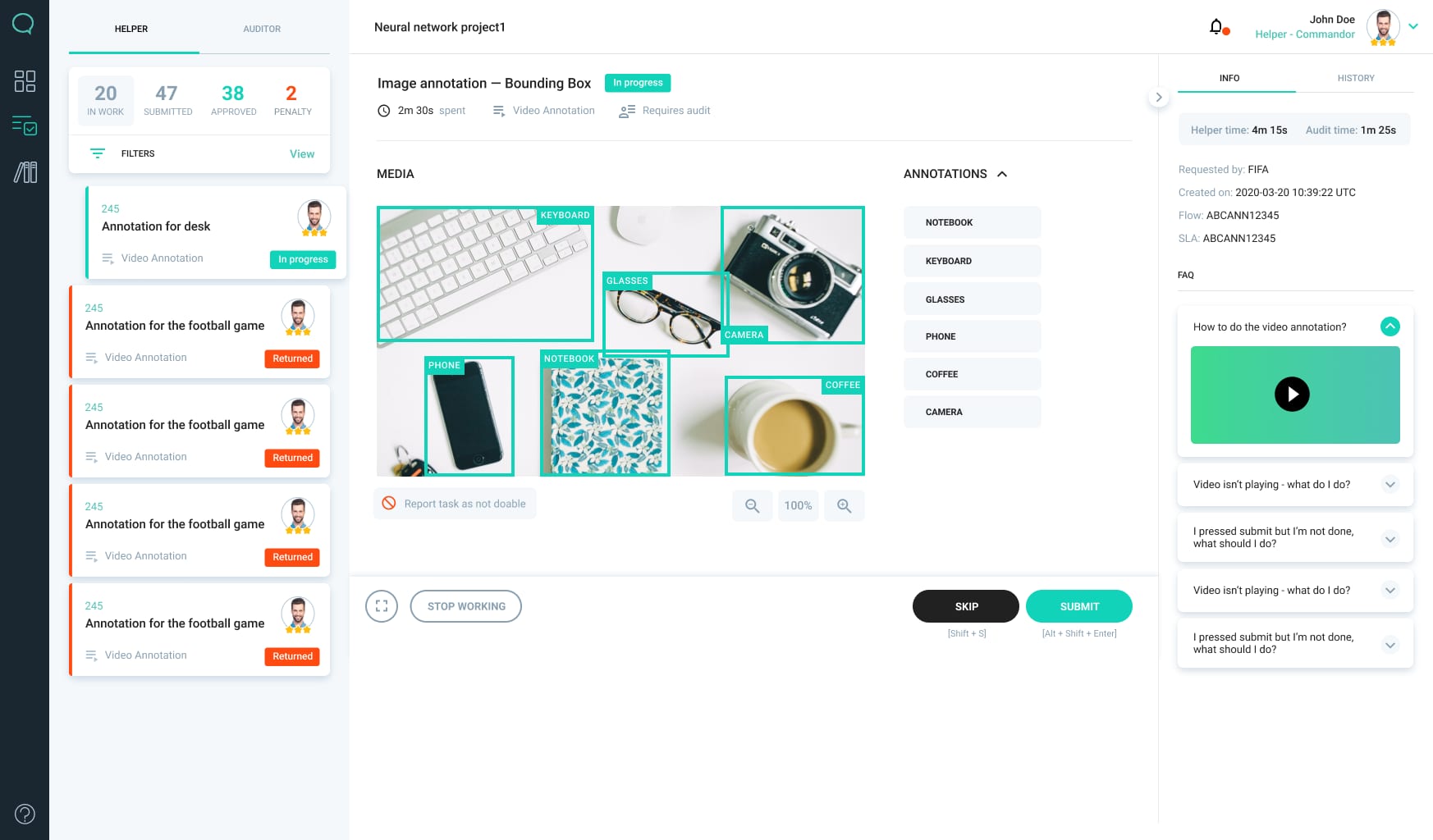 Visual Moderation
Text Moderation
Audio Moderation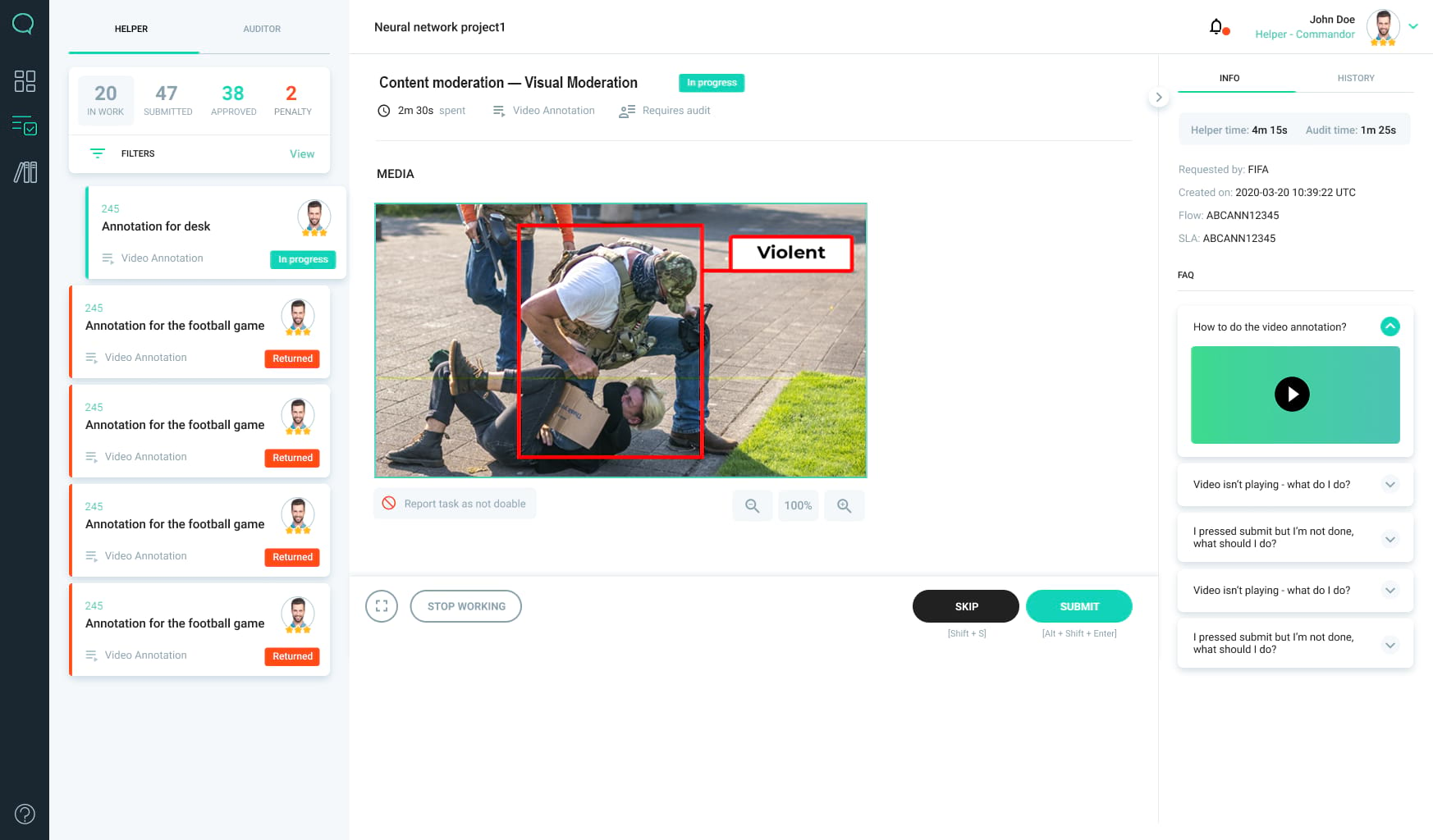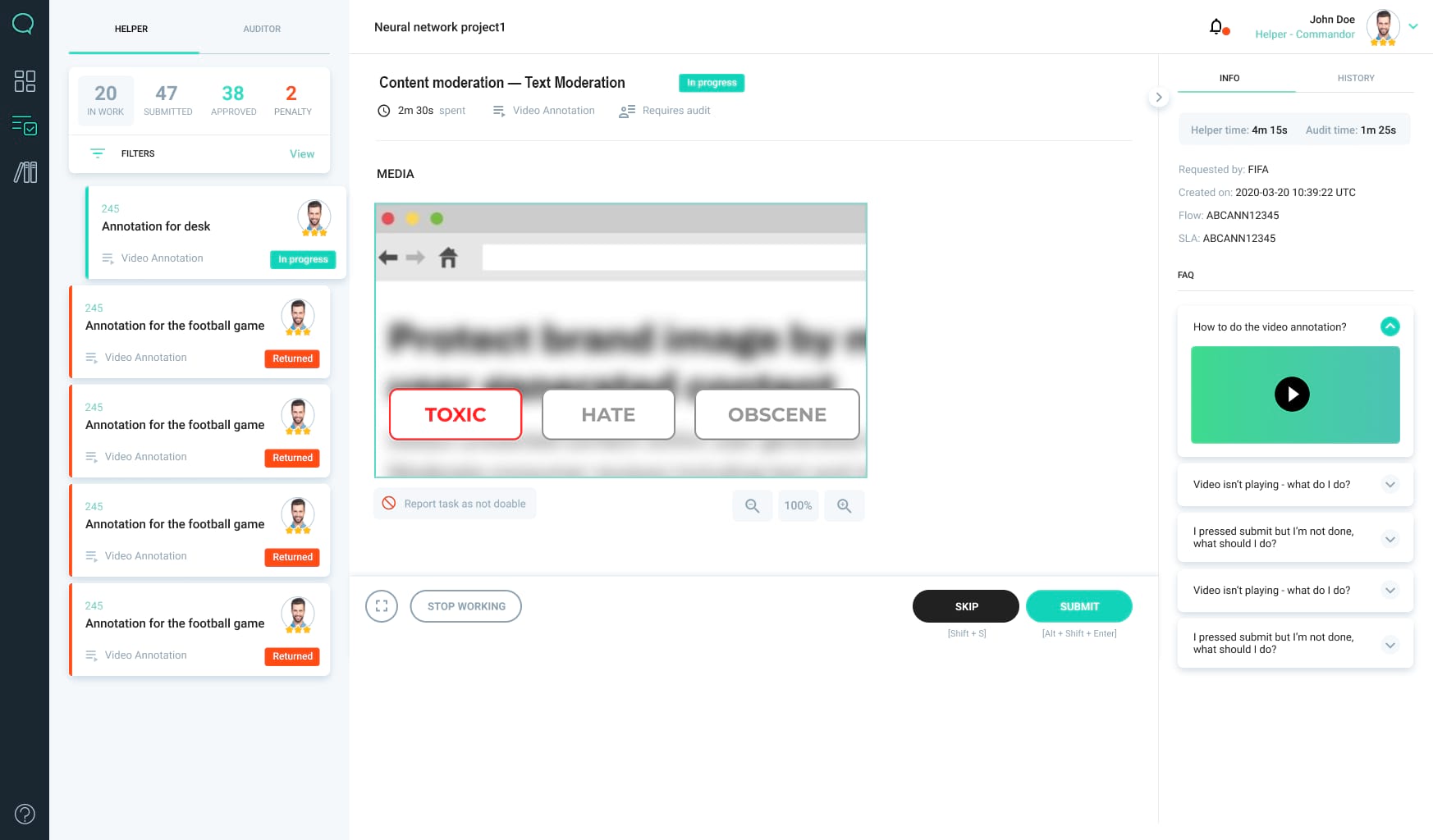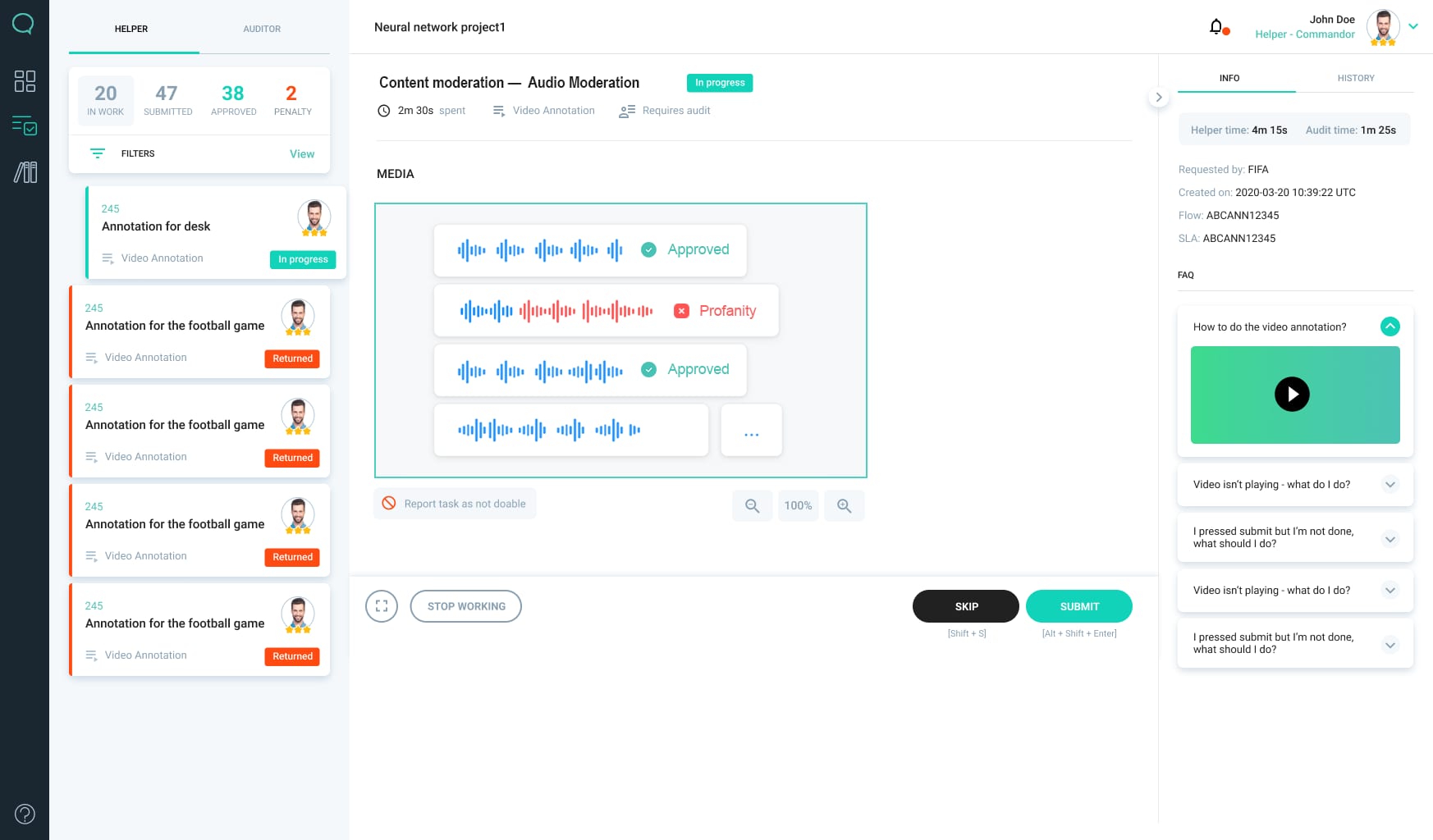 Video Collection
Image Collection
Marketing Materials
Data from the Open Sources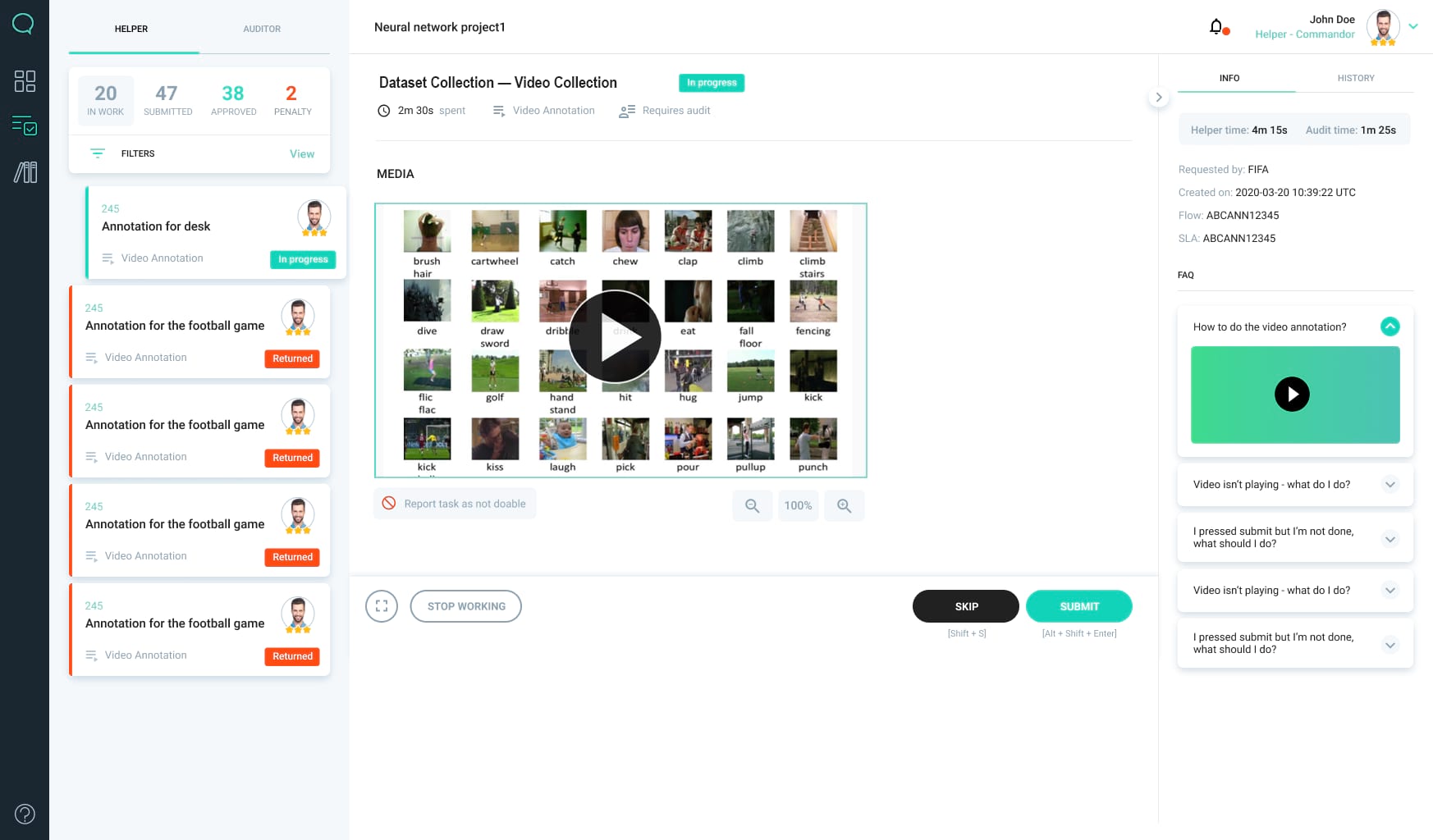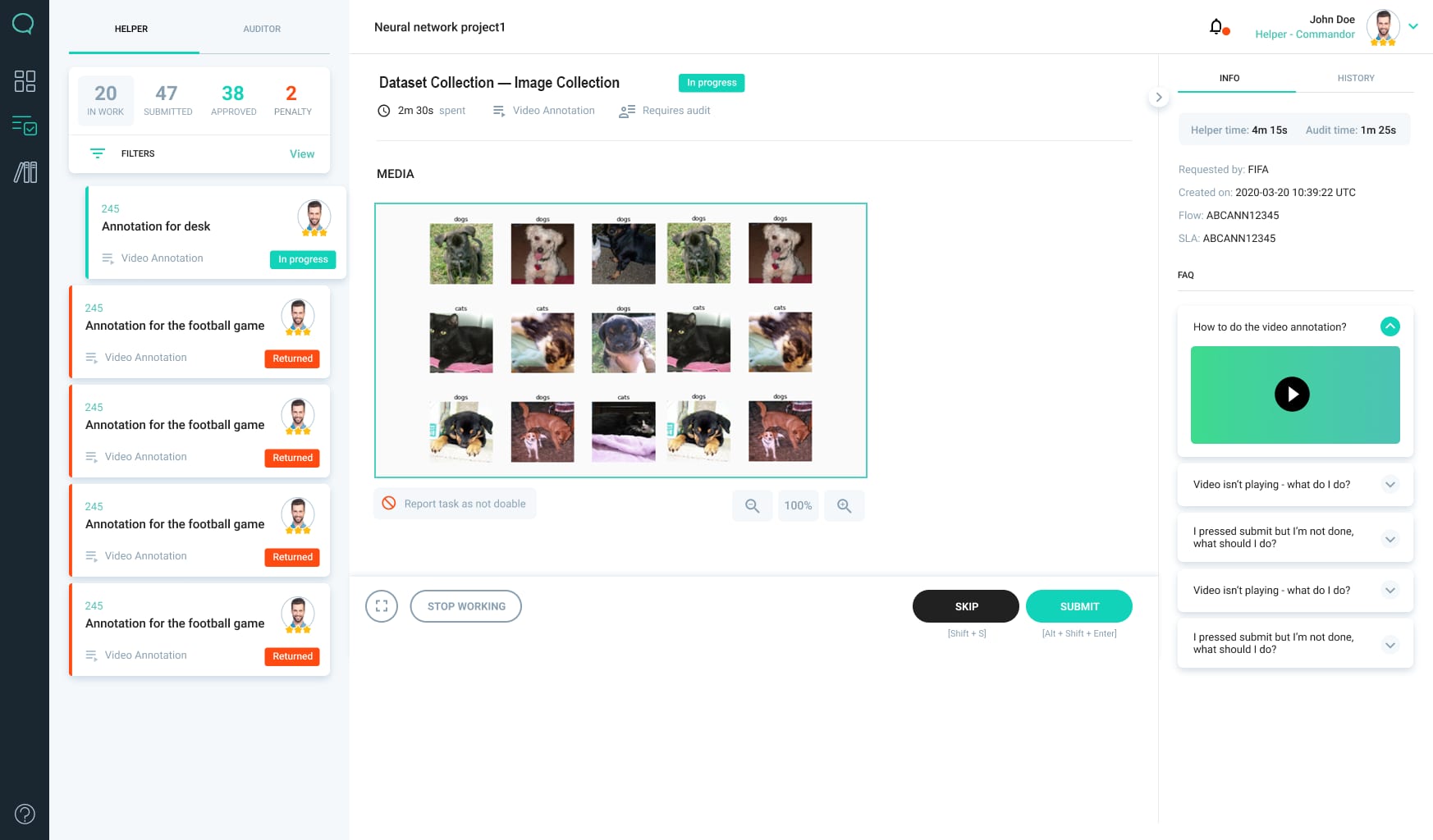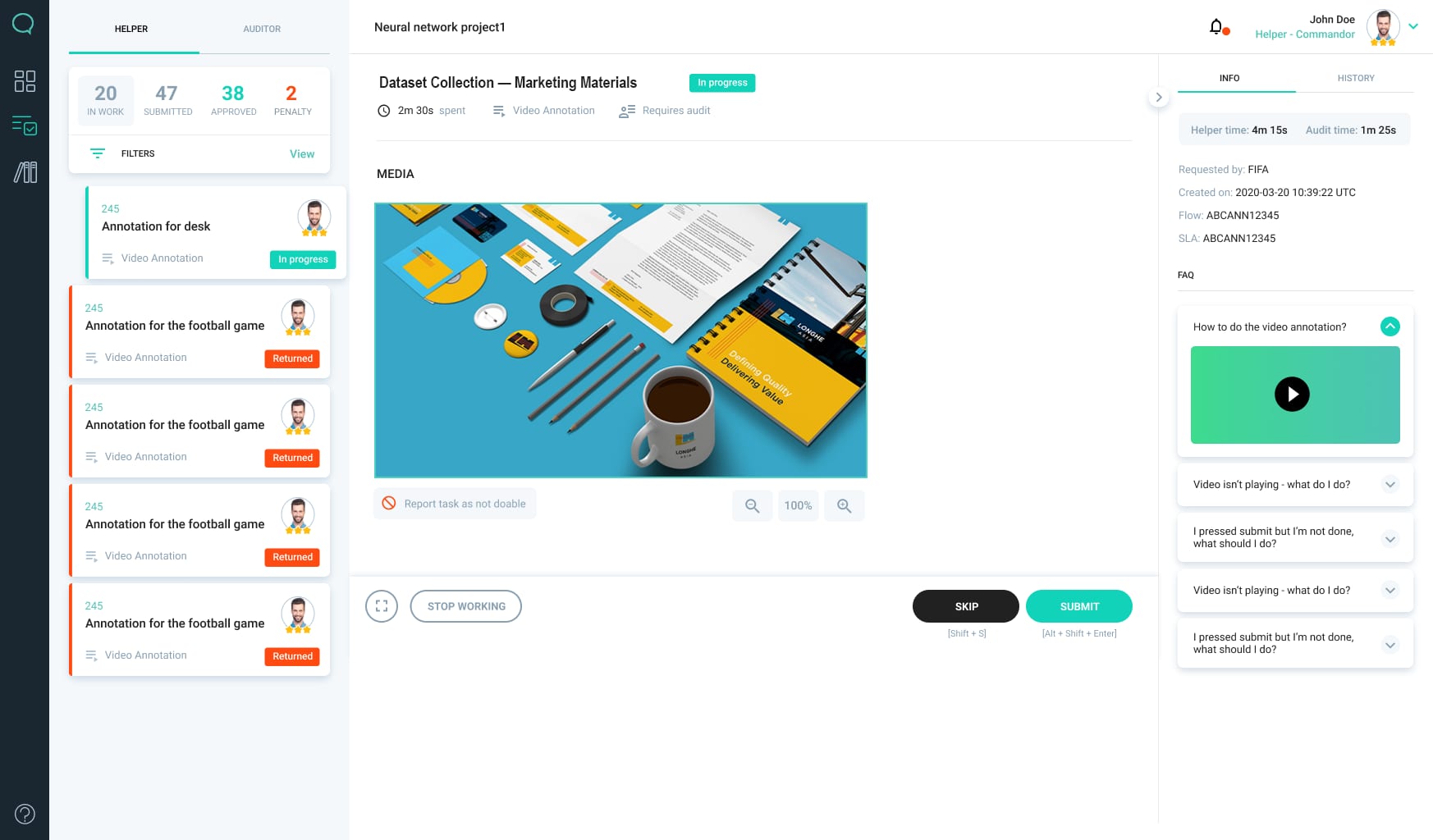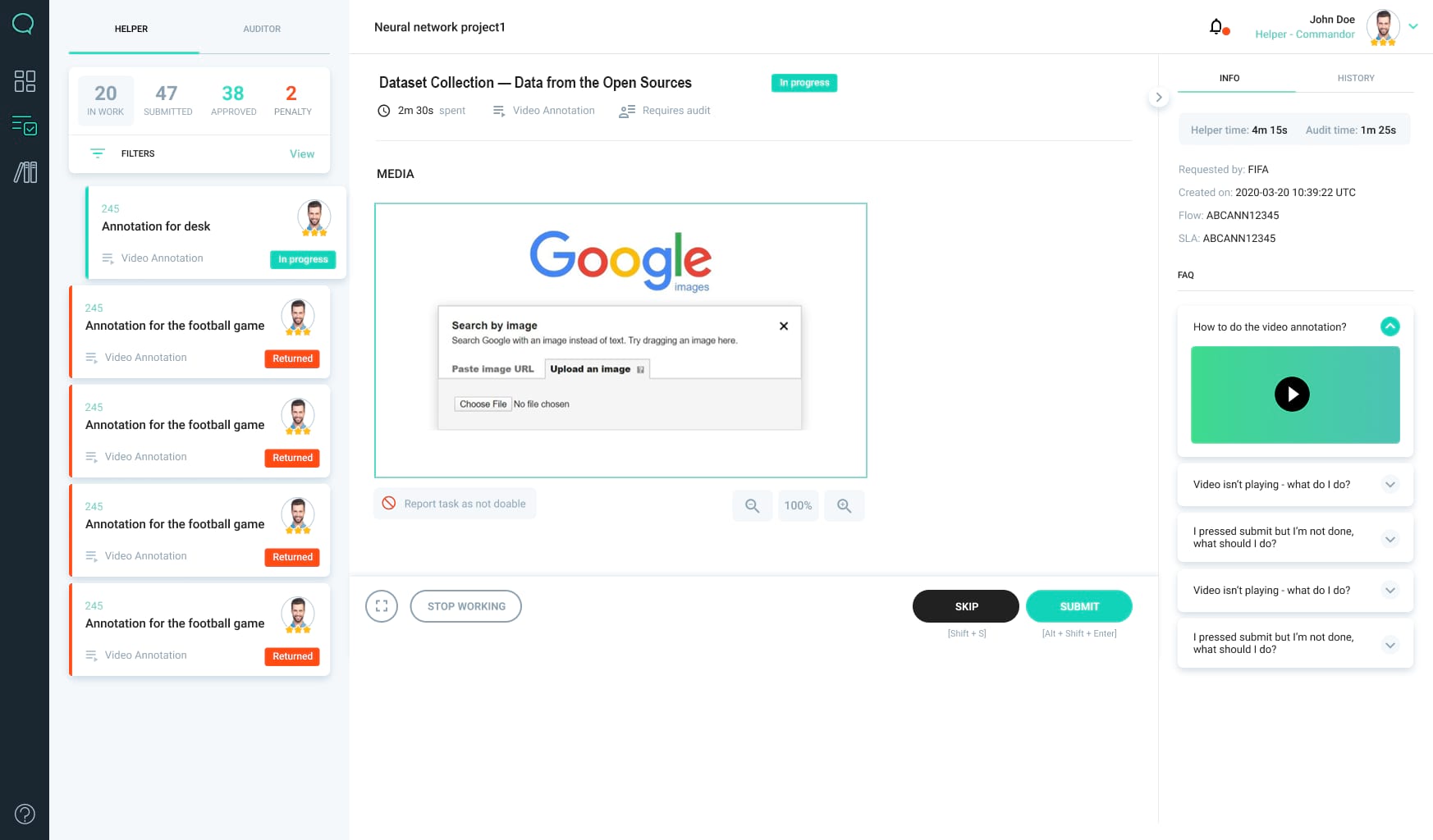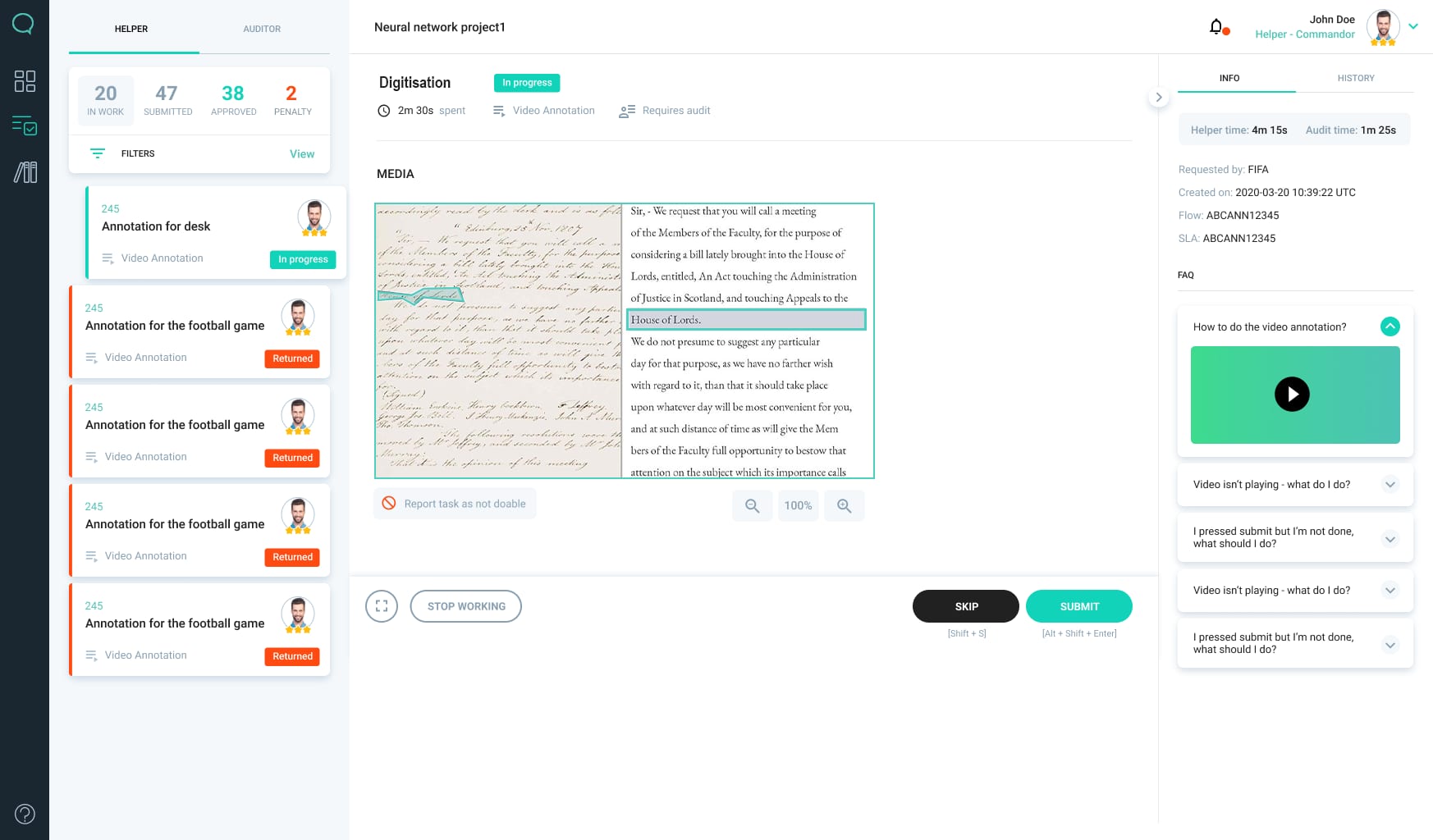 What sets us apart?
Read Our Use Cases
Free labeling software
Use our technology to test out your hypothesis by labeling your Training data. Free of charge. If you need any help while processing, add helpers at any moment.
learn more
Dedicated Team for your project
We can recruit, onboard, and train a team with specific domain knowledge for your project. We can start with ten people and scale to fifty in a few weeks.
learn more
Leading the industry with our solutions
Being recognized as the #1 BPO company across multiple rating platforms, we excel with our CX solutions, serving an irreplaceable extension of your in-house people.
learn more
The fastest and most accurate way to train your data
Our team has reached 100+ lively available annotators. And ready to deliver your labeling projects on demand.
learn more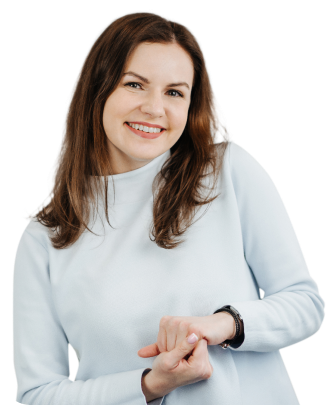 TASKWARE PRICING
Flexible Data Annotation Plans
Free Solution
Bounding boxes annotation
500Mb data upload
JSON reports
2 projects
2 invites for annotators per project
You can scale at any moment by adding helpers/data upload/team members or upgrading to Team Solution.
Team Solution
All types of data labeling are available
All reports available
No limitation with data upload
Add helpers and scale on demand
We will help you with the best pricing model and helpers: pay per frame, pay per image, pay per helper, pay per hour, pay per project.
Enterprise Solution
Here we cover all the recruitment processes for you
Dedicated helpers working only for your projects
Specific domain knowledge
Web application for training data and requirements for data trainers
Saas Solution
A web application for your team of data annotators is coming soon.
OUR GREATEST ASSETS ARE
Our Clients
Client's reviews
Testimonials
Helpware annotated thousands of images for computer vision models. They adjusted their internal tools to match the specified business process and did QA. Their support has improved business efficiency as they've provided the capability to scale annotation capacity. Positive internal feedback for Helpware's work has focused on the quality of their work. They're communicative and they integrate well with existing processes.
Helpware went above and beyond to reach our goal. Our project manager deployed a fantastic workflow and guided us through the entire project. We had weekly meetings via Slack and Zoom.
We greatly appreciate the fact that they're forward-thinking and driving results constantly. Trained like an internal team, Helpware provides excellent service. They're communicative and easy to work with despite the time difference.
HELPWARE HIGHLIGHTS
News And Press Releases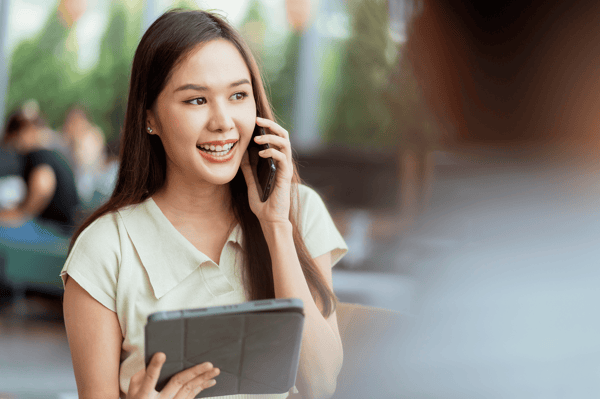 Efficient Transactions are Key to Digital Service for Public Sector Agencies Government agencies are increasingly offering online services to citizens—a move that saves time and energy for both parties. Around 1.3 billion hours can potentially be ...
A guide to data annotation services
In the world of big data, annotation is a crucial process for making sure that information can be easily accessed and analyzed.
Do you ever feel like you're swimming in a sea of data, without a lifeguard to help you make sense of it all? Data annotation service is a real savior you need. Data may be made easier to comprehend and deal with by adding labels or tags. Let's go through what data annotation is, why it's significant, and how to use it in this blog article.
Annotating data is about improving its overall quality. Although this may be done manually, there is a current trend toward automating data annotation with the use of specialized software, which greatly simplifies the process. Many industries, including machine learning and artificial intelligence, actively use data annotation services. Data annotation is frequently necessary to guarantee that information is trustworthy and useable. The approach you use depends depend on the kind of data you're working with and your own preferences. There are several ways to annotate data. Let's talk about the most common categories of data annotation.
Video annotation
The process of adding information to a video file in order to characterize its content is known as the video annotation service. Along with temporal details like shot borders and event occurrences, this metadata may also include descriptions of the scenario, the actors, and the props used in the film. A machine-readable representation of a video's content may be made by annotating it, and this representation can then be utilized for a number of operations such as automatic captioning, content analysis, and video search and retrieval.
Image annotation
Annotating photos is one of the simplest and most effective methods to communicate a point in the digital era. Image annotation software offers the ideal platform for highlighting a crucial component for a presentation or simply adding some own flare to an online photo album. This may be done for a number of reasons, including emphasizing certain elements of a picture, offering an explanation or more information, or just adding a personal touch. A wide range of software and internet resources make it simple to annotate a picture in a number of ways. Image annotation has the potential to be a potent tool for cooperation and communication when utilized correctly.
Types of image and video annotation services
A bounding box
Simply said, a bounding box is a rectangle created around a certain picture or thing. Since it is capable of annotating objects of any sort, including people, animals, automobiles, buildings, and anything else you can only imagine, it is, in fact, the most widespread kind of picture annotation. Bounding boxes offer a clear and uncomplicated approach to pinpoint an item location, which makes them highly useful in tasks involving detecting and recognizing an object. Bounding boxes may are very often used to evaluate an object's size and orientation, which is great for identifying it.
Polygon annotation
Tracing around an object's contour in a picture is defined as polygon annotations. It is possible to identify items in a picture using this form of annotation or to make a mask that may be used for image recognition or other purposes. Polygons are able to annotate both still photos and video frames and can come in any size or form. Although it takes time, polygon annotation may be a fairly precise procedure. Additionally, polygons may be joined with other sorts of annotations, such bounding boxes, to make masks that are more intricate. Polygons are therefore a flexible and effective tool for picture annotation.
Semantic segmentation
Speaking of semantic segmentation, this type of data annotation goes one step further. It categorizes each pixel in the picture in addition to identifying the items in the image. This enables a more thorough and precise comprehension of a picture and may be applied to projects like autonomous vehicle operation or medical image analysis. Despite being a relatively new method, semantic segmentation has already demonstrated considerable promise and is expected to gain popularity over the next years.
Cuboid annotation
An image annotation technique known as cuboid annotation includes marking an object's three-dimensional boundaries. Object detection algorithms are frequently trained using this kind of annotation. An automatic or manual cuboid annotating process is available. In manual cuboid annotation, the contour of each object in the image is drawn by a human annotator. In automated cuboid annotation, an algorithm on a computer recognizes items in a picture and then assigns labels to them. While cuboid annotating is undoubtedly a time-consuming and laborious operation, it may be quite beneficial for training computer vision algorithms.
Industries that are using image and video annotation today
Healthcare
The healthcare industry is probably one of those industries in which data labelling and annotation services are becoming increasingly important. Annotated photos and videos help doctors deliver better medical care because patients demand that their diagnoses and data be as accurate as possible. In the field of medicine, picture and video annotation has a wide range of uses for research, diagnosis, and therapy. Doctors can employ annotation, for instance, to point out certain areas of concern on an MRI or X-ray. Then, a diagnosis or treatment plan can be made using this information. Annotation can be used in research to follow the development of illnesses or find new research areas. Digital medical records' utilization will increase as time goes on.
Social media
We are being bombarded with images and videos in social media, and with so much content to consume, it's often difficult to understand what to pay attention to. Image and video annotation come in handy in this situation. By adding labels or descriptions to images and videos, annotation can help to provide context and make content more easily digestible. For example, a label on a photo of a sunset might read "beautiful" or "relaxing." A video clip of a waterfall might be captioned "powerful" or "serene." In addition to helping us process information more quickly, annotation can also help us to remember and recall information more effectively. When we see an image or video that has been annotated, we are more likely to pay attention to it and encode the information into our memory. So, the data annotation service does a great job for both individuals and businesses that want to ensure their content is seen and remembered.
Finance
In the world of finance, image and video annotation can be a valuable tool too. By annotating images and videos, financial analysts can more easily identify trends and patterns. Analysts often take advantage of image annotation of stock charts to more quickly identify buying and selling patterns. Similarly, by annotating videos of currency trading, professionals can better understand how different factors such as news events and economic indicators affect the value of different currencies. Another great advantage of the image and video annotation service is that it helps analysts in the detection of fraud and other financial crimes. By annotating images of financial documents, for example, investigators can more easily identify irregularities.
Government
In the past, image and video annotation has been primarily used by commercial organizations. However, there is a growing trend of government agencies using annotation for security and surveillance purposes. In the United States, the Department of Homeland Security has been using video annotation to track people and vehicles entering and leaving the country. The agency has also been using image annotation to identify possible terrorist activity. We can clearly see that the use of image and video annotation by government agencies is increasing as the technology continues to evolve.
E-commerce
On the list of industries in which data annotation is indispensable now, e-commerce is almost on the top. By labeling and supplying images and videos with keywords, businesses can make it easier for customers to find the products they're looking for. Moreover, annotation services can guarantee improved accuracy of search results, making sure that people find the right product. Finally, annotation can also provide valuable insights into customer behavior, helping businesses to better understand how customers interact with their product listings.
Transportation
In the transportation industry, image and video annotation services are used to label things like road signs, traffic lights, and pedestrians. The latest fad like driverless cars or advanced navigation systems are actively employing the potential of image annotation to create a database of images. For example, if you are developing a system that needs to be able to identify pedestrians in an image, you would need a dataset of labeled images containing pedestrians. This dataset would then be used to train the algorithm. There are many other use cases for image and video annotation in transportation like creating maps of traffic patterns or monitoring construction sites. The possibilities are endless.
Challenges Image and Video Annotation services are facing
One should know that adding metadata to digital images and videos isn't as easy as it seems. While this information can be incredibly useful, it can also be very challenging and complex to create. First, visual media can often be open to interpretation. What one person sees in an image may be completely different from what another person might see. This makes it difficult to agree on precise annotations.
What's more, it is really challenging to teach the algorithm everything existing in the real world because it implies encoding a lot of data into the model and it turns out an extremely arduous task.
Another challenge video annotation services face today is making use of references. For the time being, it's possible to find only one example of an object supplied with a label. Of course, it might be enough to teach the machine, but would it be enough to use this data in real-world situations?
There is also a problem with frame-by-frame video annotation which needs an urgent solution. When it comes to human capabilities, they are obviously limited when it comes to watching videos again and again trying to write each step. Automation, on the other hand, can't still completely substitute people in this tedious task because an automated system keeps drifting into misclassification or mislabelling, which results in a failure in accuracy.
Finally, annotation standards are constantly changing, making it difficult to keep up with the latest best practices. For all these reasons, image and video annotation can be a tough nut to crack. But with patience and perseverance, it is possible to create accurate and informative metadata for visual media.
Current trends in data annotation
We might consider the significant move to employing more cutting-edge technologies in data annotation because data is now rising quickly. Of course, AI data annotation services are expanding, and deep learning and machine learning are also entering the market, assuring the labeling and tagging sector's rapid expansion. In the medium term, the evolution of the data annotation industry will be determined by DL, ML, and AI taken together. Two significant developments in recent years have contributed significantly to the explosive growth of data-driven applications: the development of artificial intelligence and the accessibility of big data. End-to-end labeling technology is now, however, emerging as a third component that is a crucial driver of this trend. This AI data annotation platform makes it simpler to manage data operations for ML models by connecting top firms with skilled data annotators for a variety of projects. End-to-end labeling is therefore anticipated to contribute significantly to the expansion of data-driven applications in 2022 and beyond. Some of the biggest corporations in the world currently employ this technology, and in the years to come its acceptance is only going to grow.
The increasing expansion of platforms that effectively combine human efforts with advanced algorithms to provide data for machine learning applications is another solid trend in data annotation. For instance, if you utilize an appen data annotation platform, you may quickly get the labels you want after uploading your data. Just like that. These platforms are now proliferating, enabling you to select the one that best meets your demands.
Criteria for selection of data annotation tools
There are several factors to consider when selecting an image and video annotation solution. The criteria below should be taken into account to ensure the best possible results.
Accuracy: The software must be able to accurately identify and label entities within an image or video.
Coverage: The solution must have a high coverage rate in order to label as many entities as possible.
Scalability: The solution must be scalable in order to handle large amounts of images and videos.
User-friendliness: The tool must be easy to use in order to minimize the time required for training and annotation.
Compatibility: The tool must be compatible with the existing infrastructure and workflows.
Integrations: it refers to the tool's capacity to link with other apps. Integrations can be done through API or SDK.
File formats: Your datasets may come from a variety of sources and have different formats, that's why the annotation software is supposed to support all the file formats and be able to export the data into the formats you need.
Security: consider such things as data storage policies or user access control.
Reasons why to outsource image and video annotation
There are many reasons why businesses choose data annotation outsourcing services. Here are just a few of the most compelling ones:
Cost savings: Why waste time and money making your employees perform the incredibly time-consuming process of data annotation? Instead, it's a good idea to outsource data annotation services not invest in expensive software, hardware, and manpower. It's possible to find a low-cost data annotation service, but keep in mind that you shouldn't compromise quality.
Scale: Whatever the scope of your project, providing a large-scale image annotation outsourcing service requires a great deal of training, time, and qualified personnel – things that most businesses simply do not have. Outsourcing data-labeling chores is a perfect option because a team of experienced annotators will never sacrifice accuracy despite rising data volumes.
Dataset quality: If you feed the system with inaccurate data, it might be a big problem because AI will produce the wrong results. Misaligned bounding boxes are very difficult to detect, so you'd better leave this job to professional annotators. By outsourcing annotation services to a reliable data annotation service provider you'll have access not only to specially qualified teams but to the right tools and software.
Takeaways
Data labeling and annotation services have formed a whole new and fast-growing sector today that is in great demand because high-quality data is a necessary prerequisite for AL and ML. It's a no-brainer that for more accurate algorithm results the annotation should be done impeccably. Companies that are running data annotation services are up to their eyes with work and the hottest projects are connected with image and video annotation services.
read more