Fully managed service
Taskware's labeling platform and auto-scaling workforce optimize your ML pipeline with high-quality SLAs for various use cases. We manage the end-to-end process starting with dataset collection to reporting.
Outsource Team for data training
We can recruit, onboard, and train a team with specific domain knowledge for your project. We can start with ten people and scale to fifty in a few weeks. Combine with our annotation tool, or work with your software.
synergize people and data
DATA LABELING SERVICE
Image and Video Annotation
Image or video annotation is the process of labeling or classifying an image using text, annotation tools, or both to show the data features you want your model to recognize on its own. By annotating a picture, you are adding metadata to a dataset.
Content Control & Verification
Content Moderation
It is the process of content screening and monitoring online and offline. We are providing a safe environment for both users and brands. We are helping platforms moderate content to ensure that it falls within pre-established guidelines of acceptable behavior specific to the platform and its audience.
Data Science Datasets
Dataset Collection
With TaskWare, you can submit your requirements for dataset collection. Our team of more than a hundred helpers will help you collect, label, and deliver to you, meeting the deadlines.
from analog to digital
Digitisation
The process of transforming handwritten text into digital.
Image & Video Annotation
Content Moderation
Dataset Collection
Digitisation
Polyline
Cuboids
Semantic
Polygones
Boxes
Visual Moderation
Text Moderation
Audio Moderation
Video Collection
Image Collection
Marketing Materials
Data from the Open Sources
Polyline
Cuboids
Semantic
Polygones
Boxes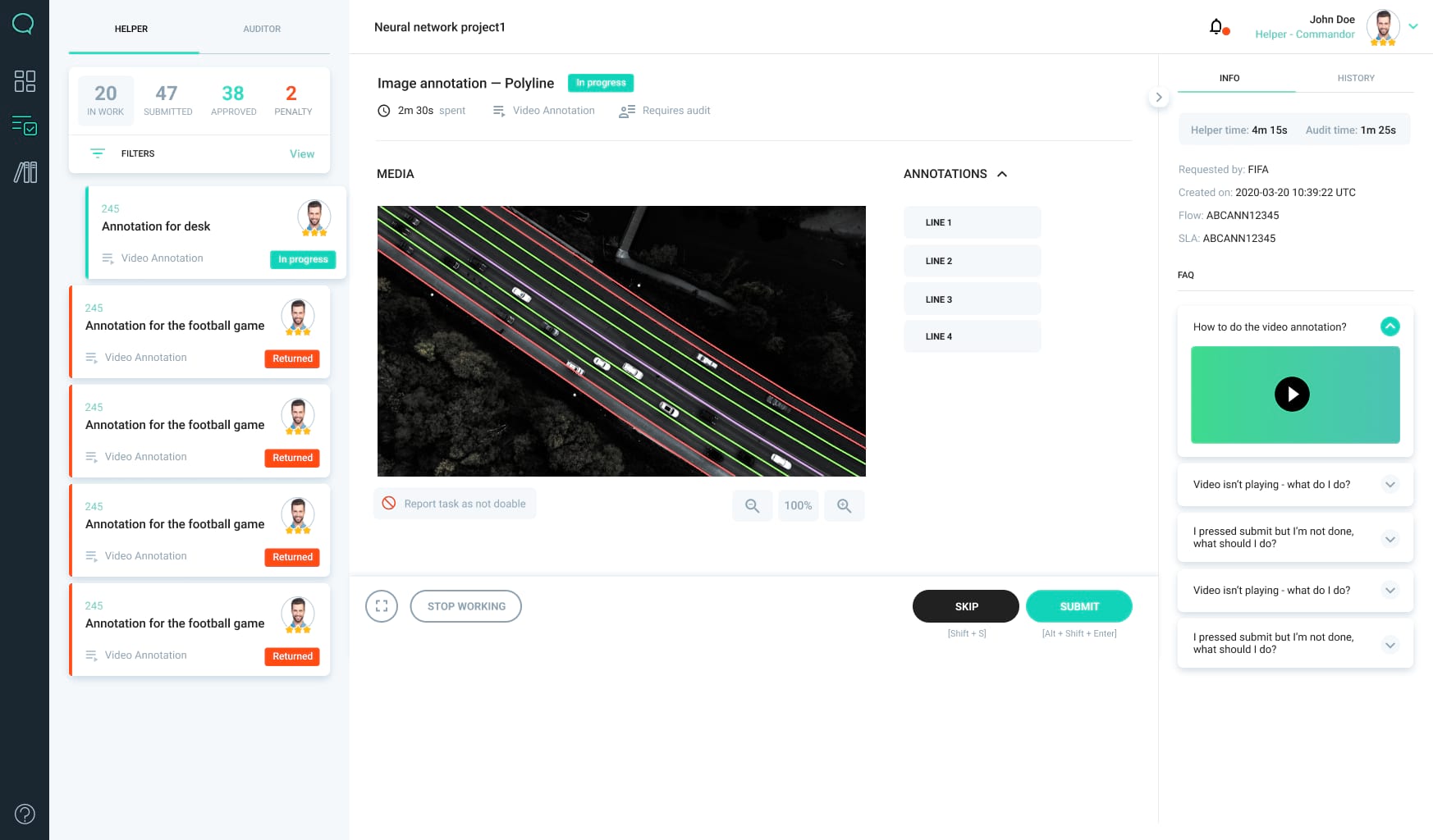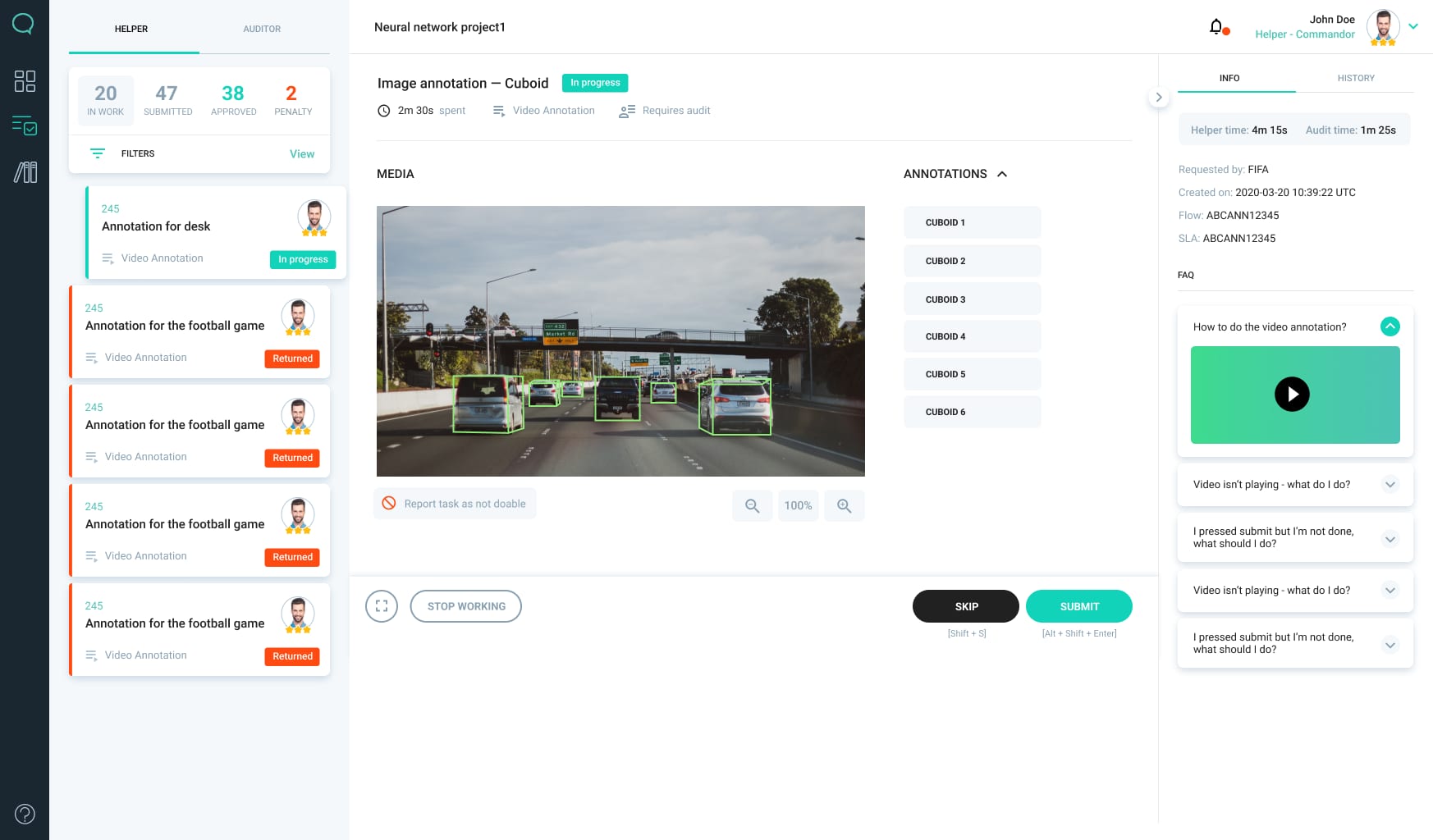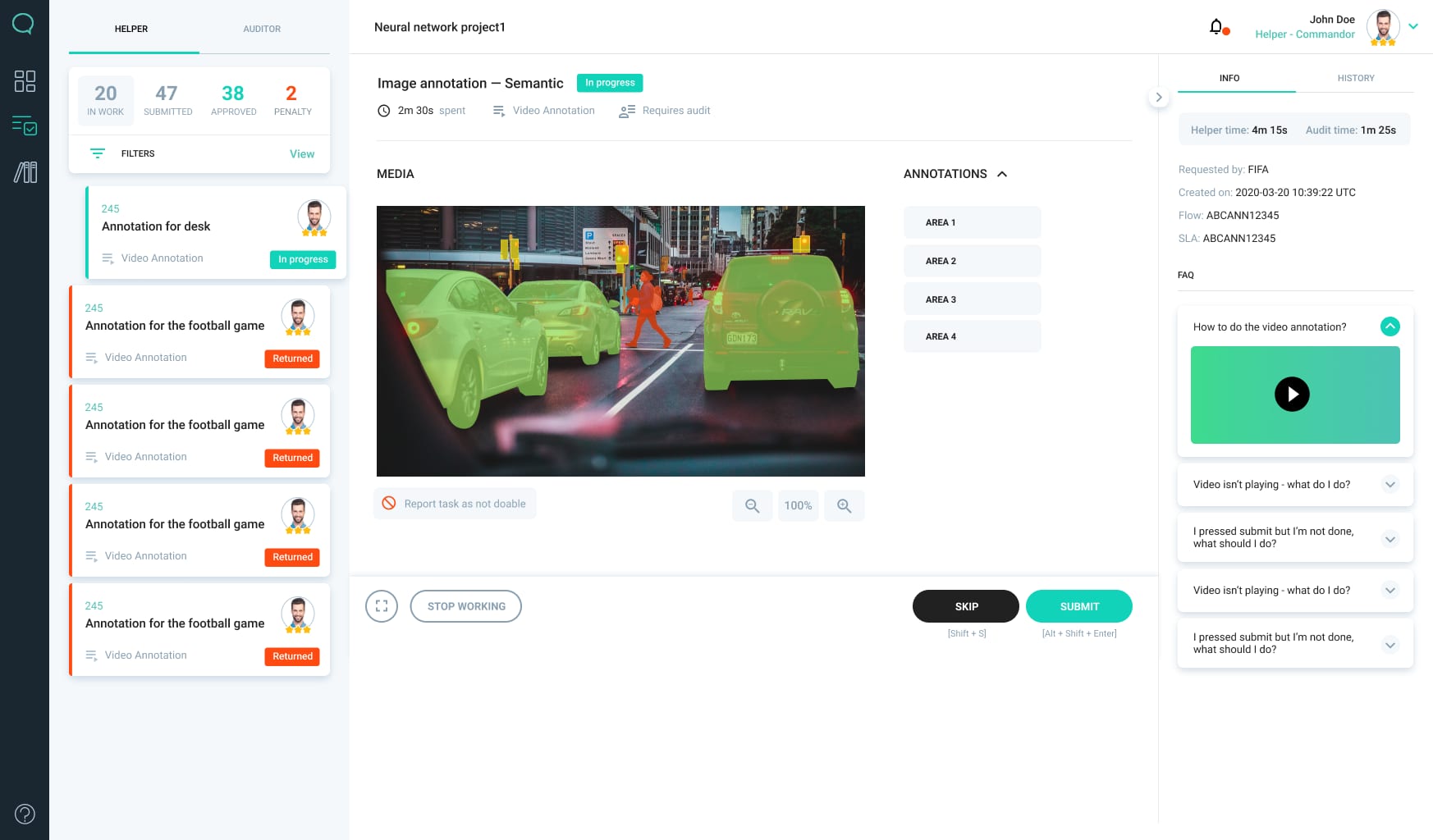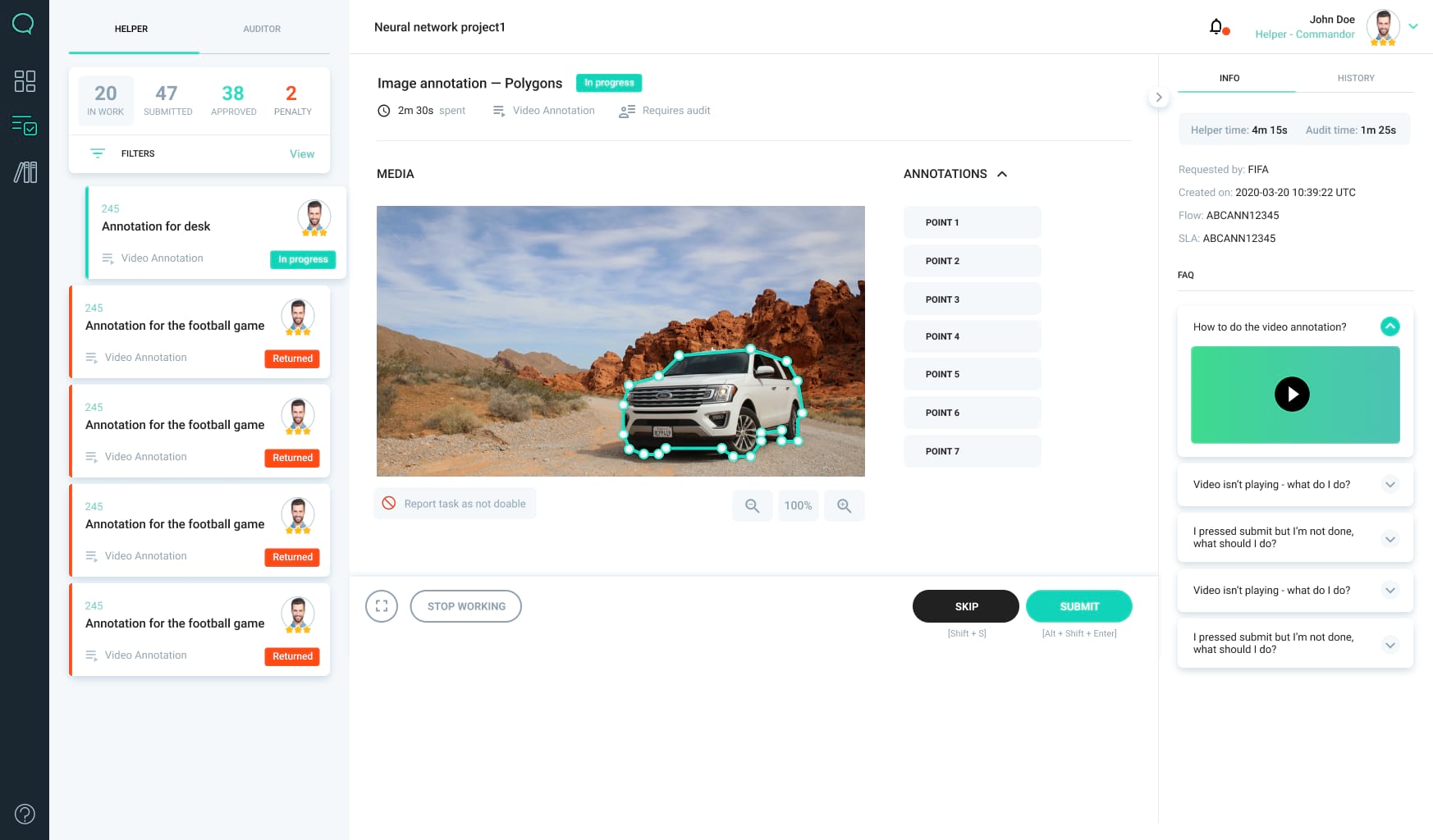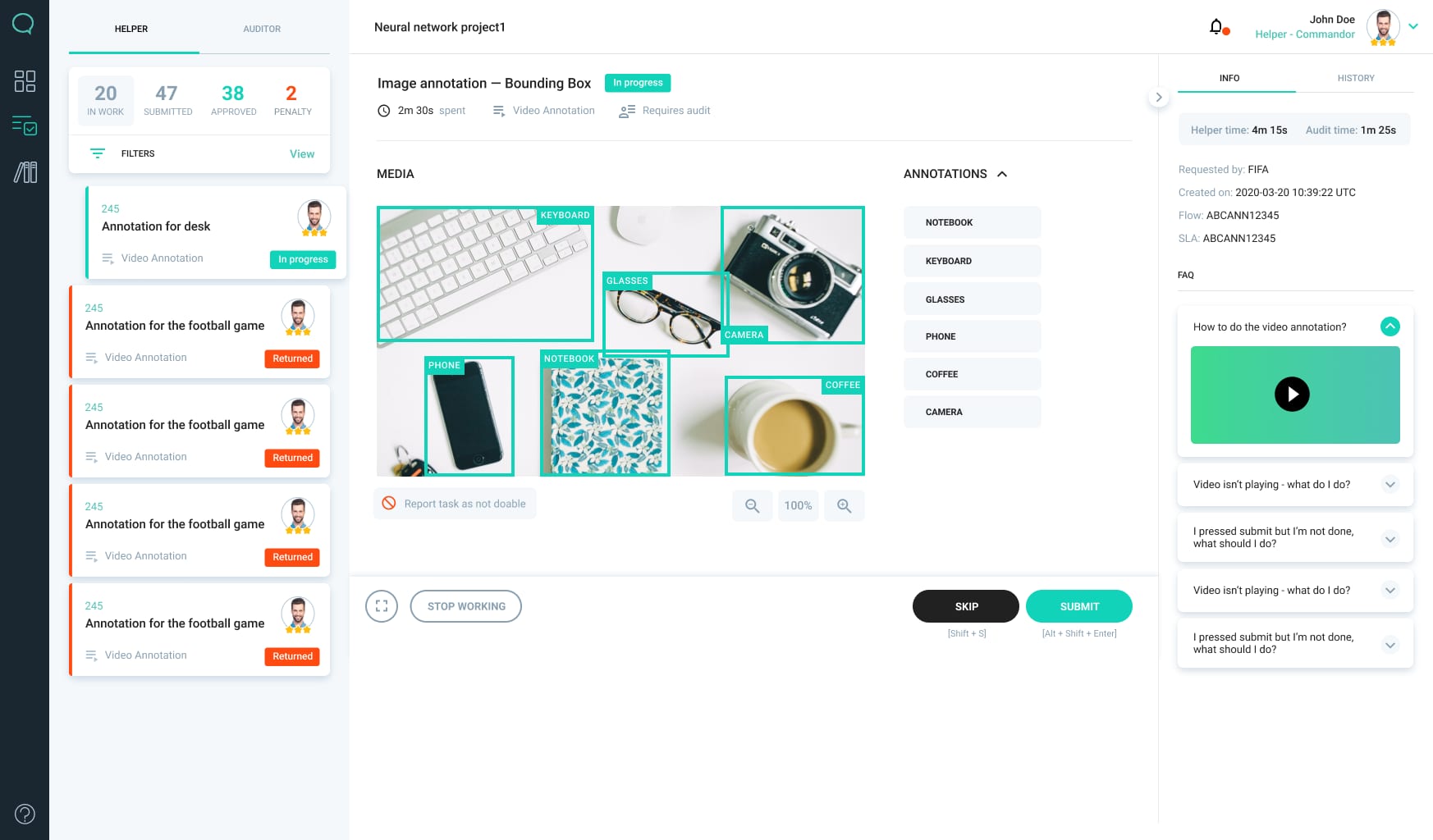 Visual Moderation
Text Moderation
Audio Moderation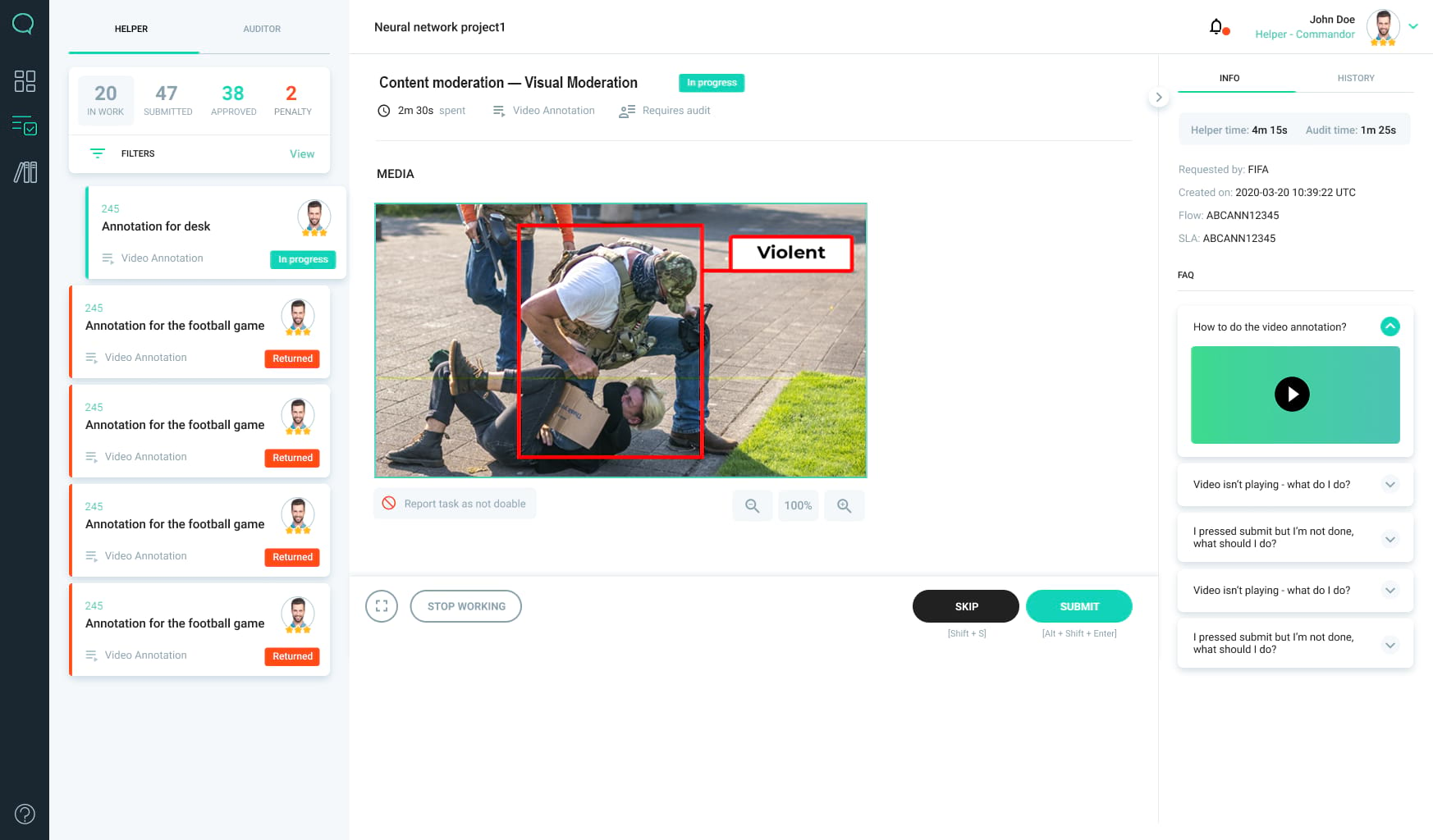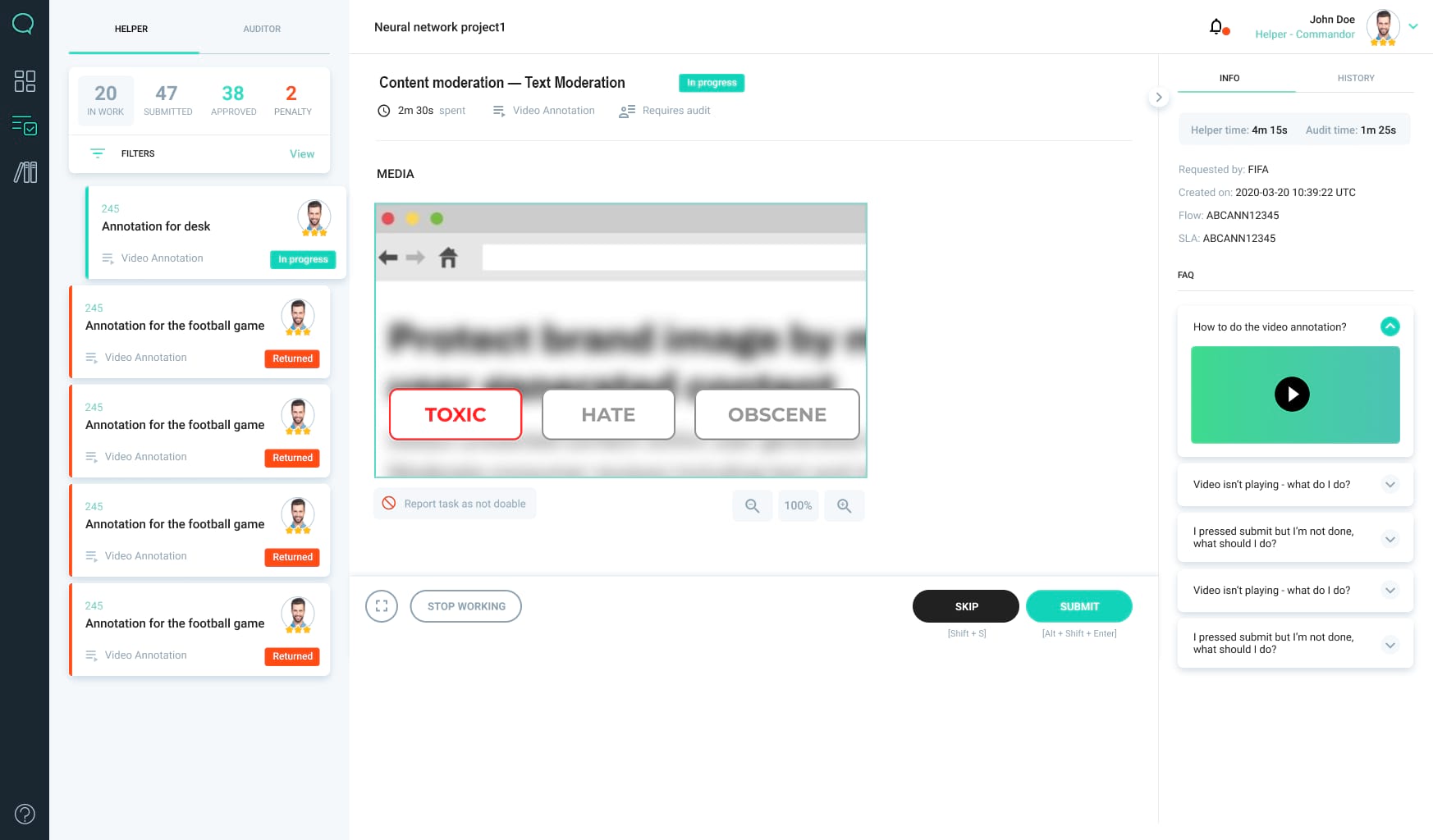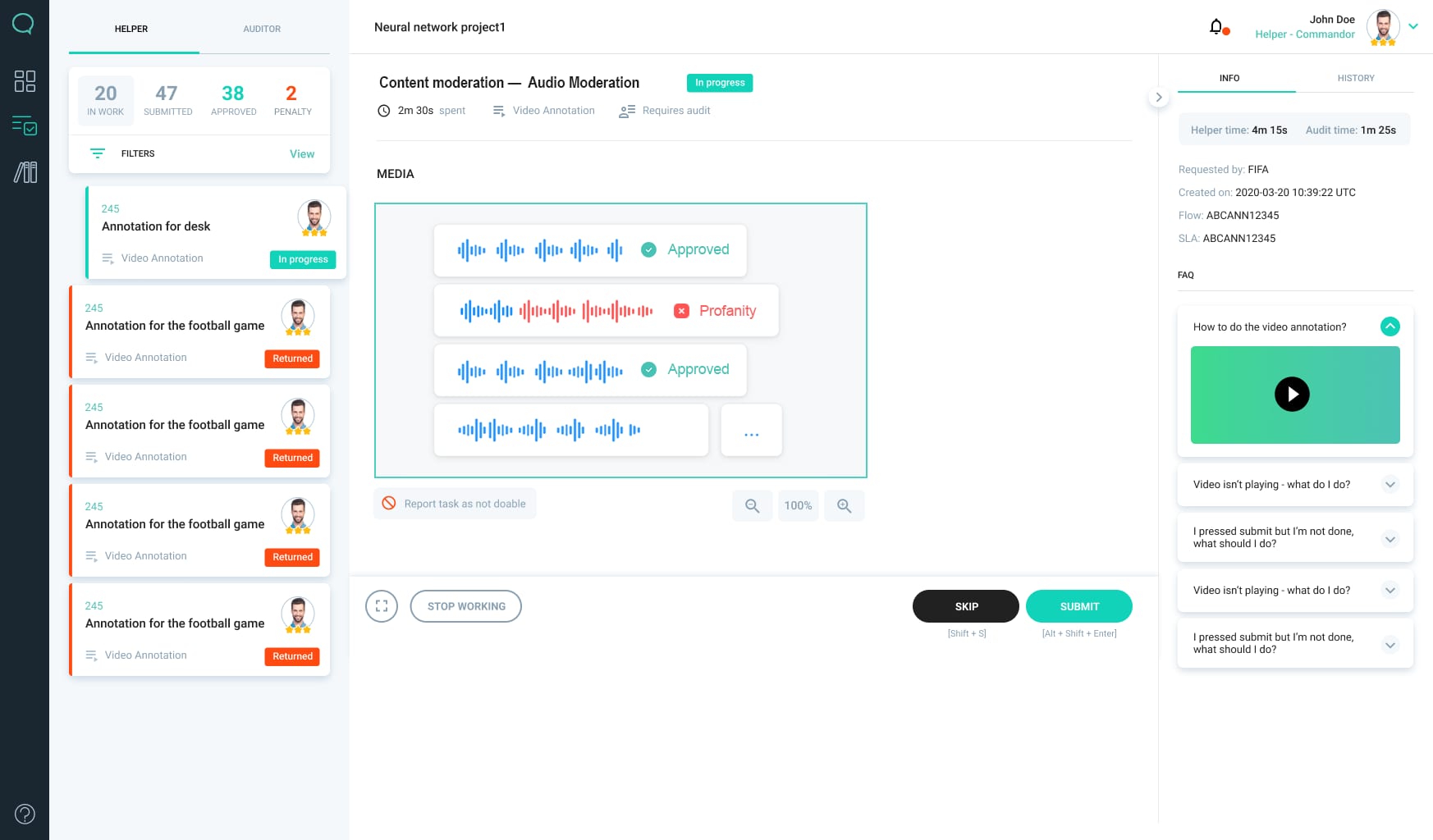 Video Collection
Image Collection
Marketing Materials
Data from the Open Sources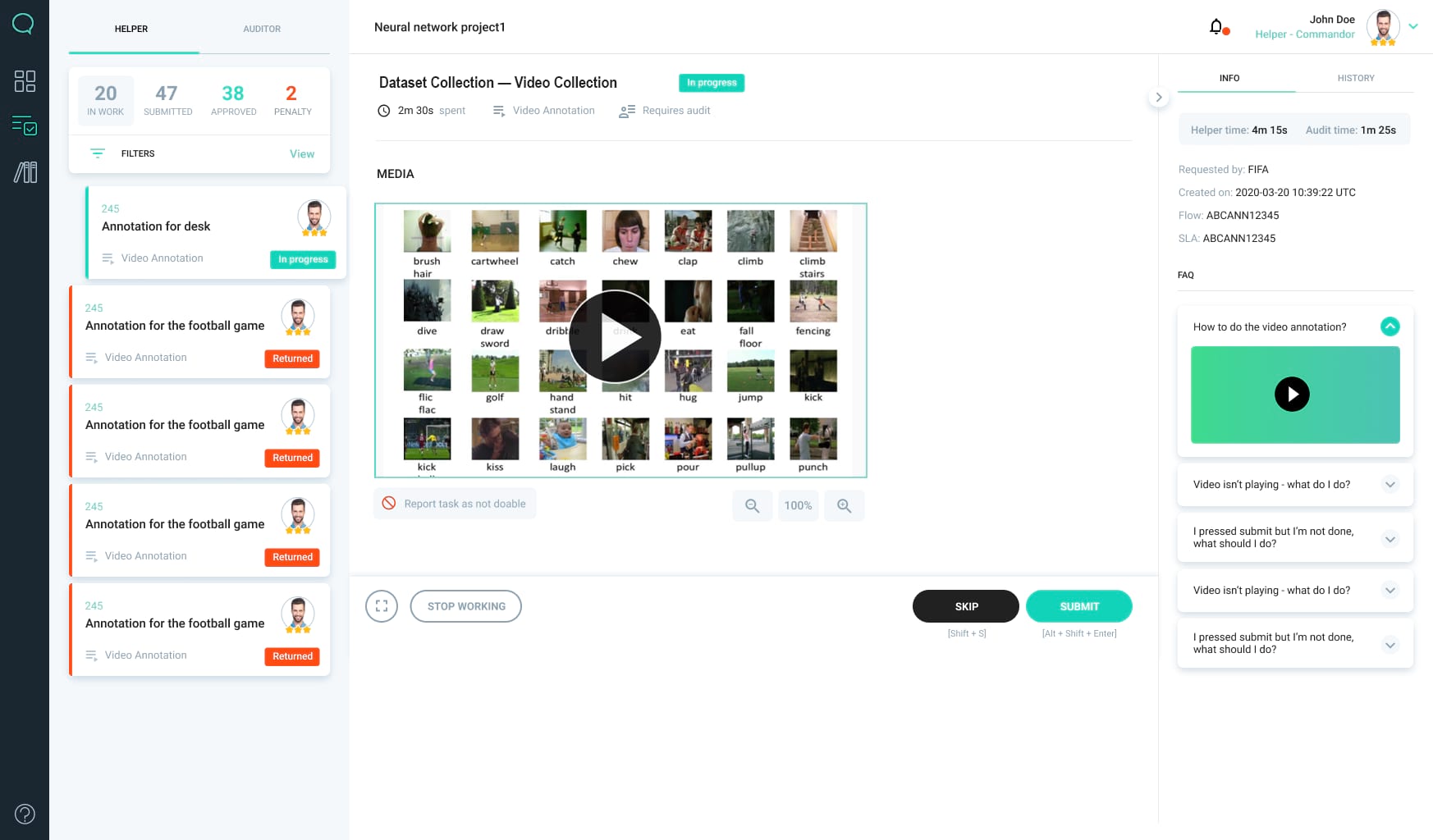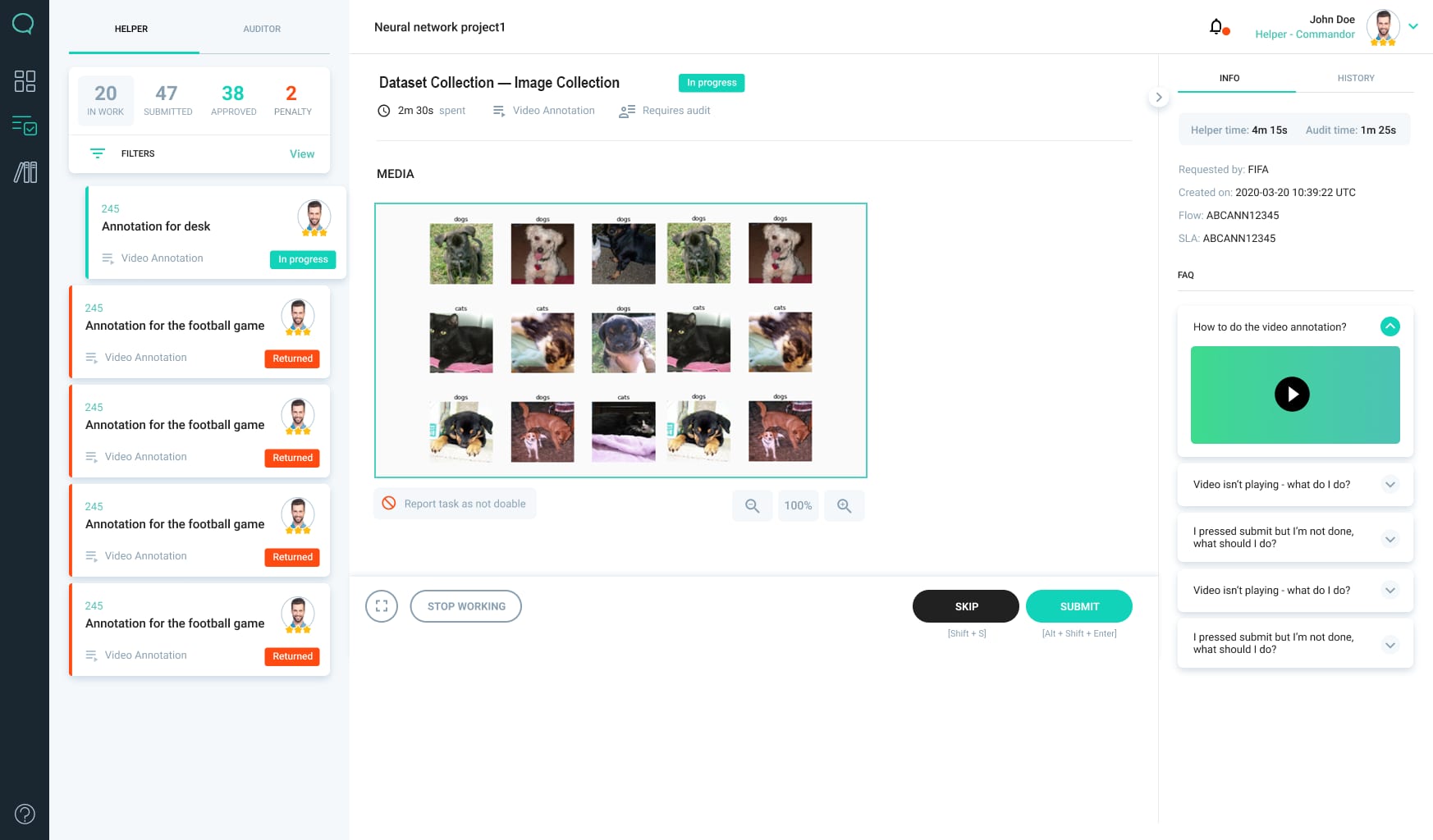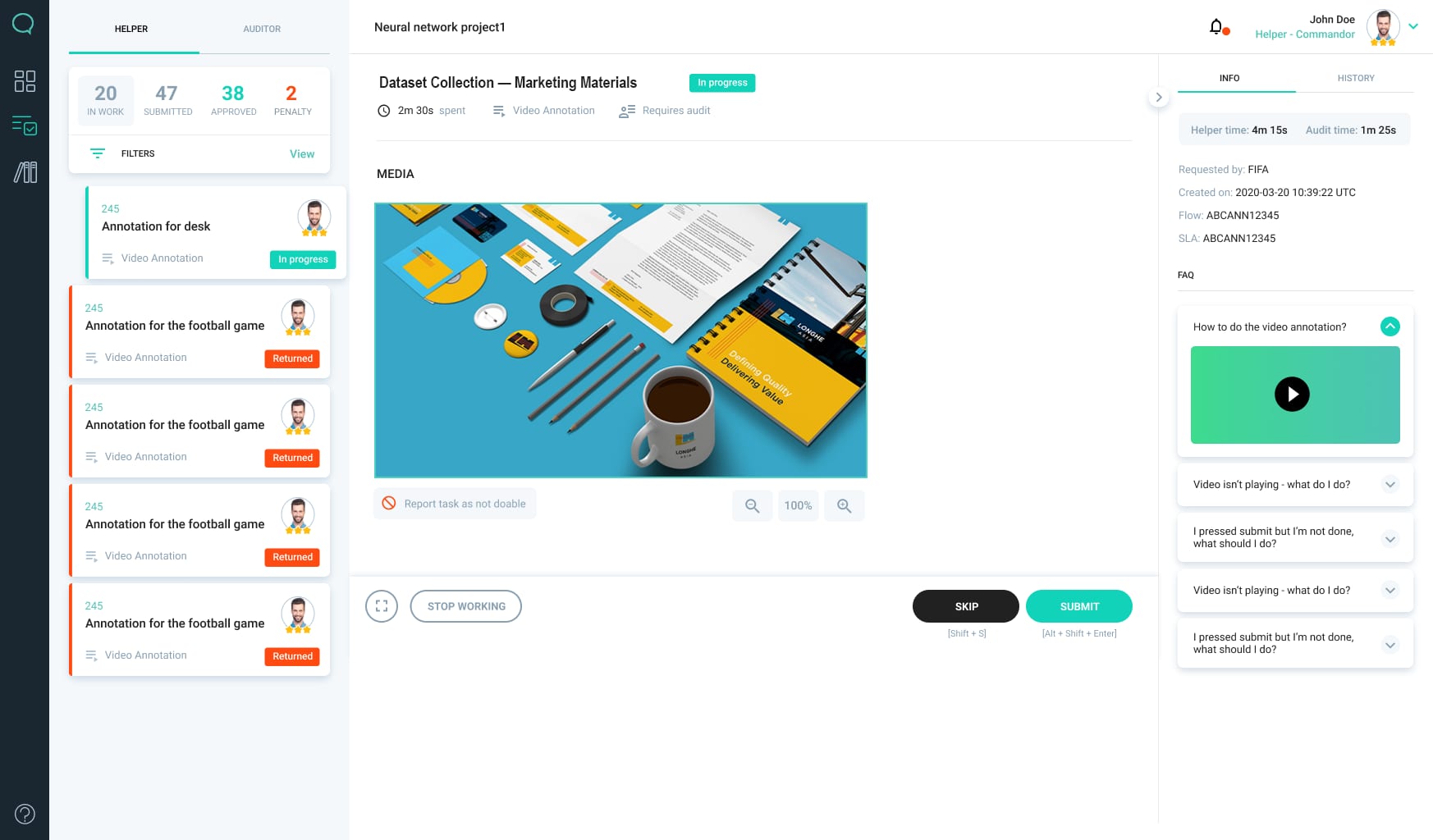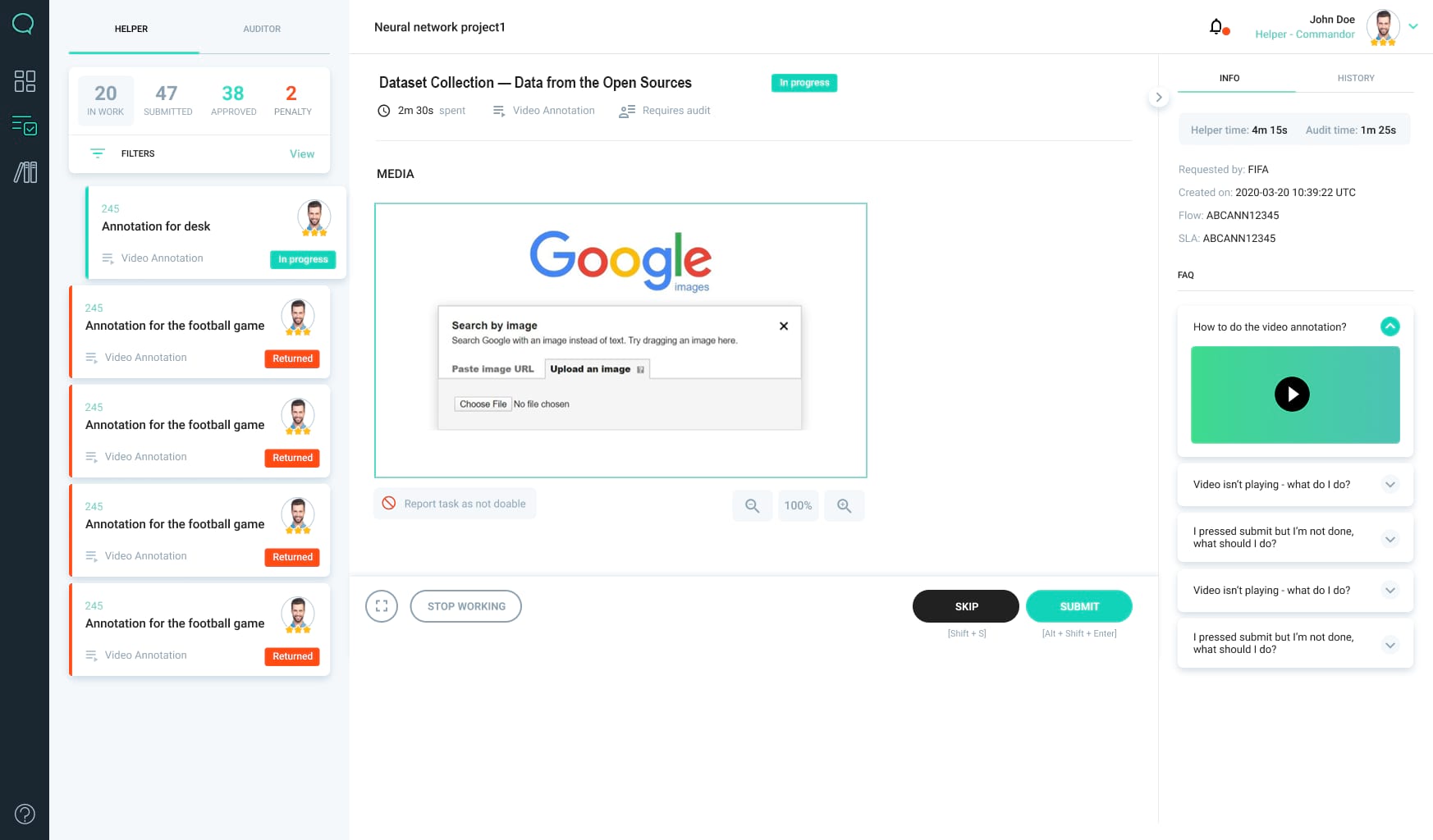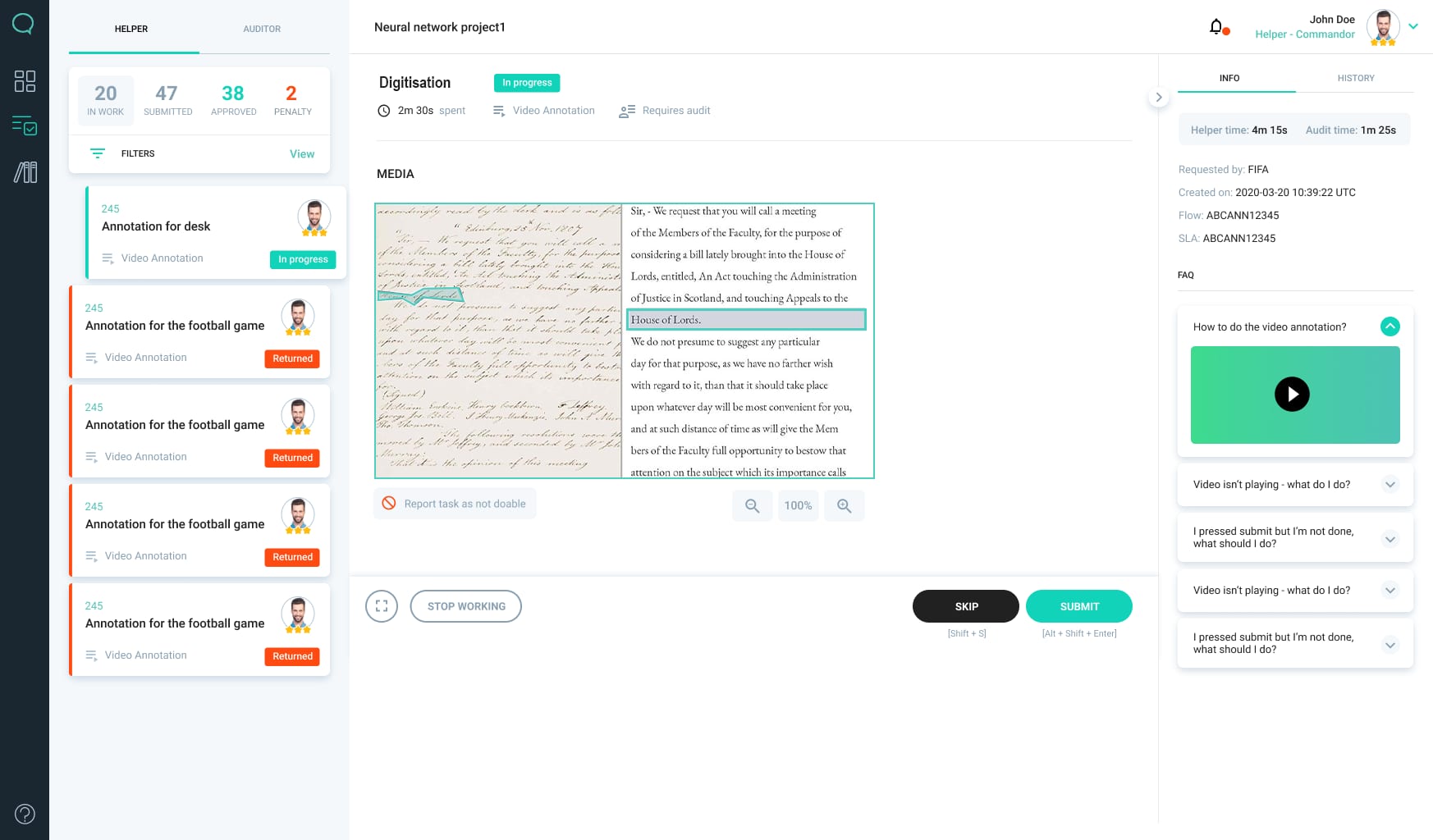 What sets us apart?
Read Our Use Cases
Free labeling software
Use our technology to test out your hypothesis by labeling your Training data. Free of charge. If you need any help while processing, add helpers at any moment.
learn more
Dedicated Team for your project
We can recruit, onboard, and train a team with specific domain knowledge for your project. We can start with ten people and scale to fifty in a few weeks.
learn more
Leading the industry with our solutions
Being recognized as the #1 BPO company across multiple rating platforms, we excel with our CX solutions, serving an irreplaceable extension of your in-house people.
learn more
The fastest and most accurate way to train your data
Our team has reached 100+ lively available annotators. And ready to deliver your labeling projects on demand.
learn more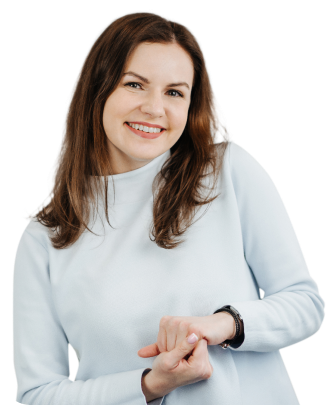 TASKWARE PRICING
Flexible Data Annotation Plans
Free Solution
Bounding boxes annotation
500Mb data upload
JSON reports
2 projects
2 invites for annotators per project
You can scale at any moment by adding helpers/data upload/team members or upgrading to Team Solution.
Team Solution
All types of data labeling are available
All reports available
No limitation with data upload
Add helpers and scale on demand
We will help you with the best pricing model and helpers: pay per frame, pay per image, pay per helper, pay per hour, pay per project.
Enterprise Solution
Here we cover all the recruitment processes for you
Dedicated helpers working only for your projects
Specific domain knowledge
Web application for training data and requirements for data trainers
Saas Solution
A web application for your team of data annotators is coming soon.
OUR GREATEST ASSETS ARE
Our Clients
Client's reviews
Testimonials
Helpware annotated thousands of images for computer vision models. They adjusted their internal tools to match the specified business process and did QA. Their support has improved business efficiency as they've provided the capability to scale annotation capacity. Positive internal feedback for Helpware's work has focused on the quality of their work. They're communicative and they integrate well with existing processes.
Helpware went above and beyond to reach our goal. Our project manager deployed a fantastic workflow and guided us through the entire project. We had weekly meetings via Slack and Zoom.
We greatly appreciate the fact that they're forward-thinking and driving results constantly. Trained like an internal team, Helpware provides excellent service. They're communicative and easy to work with despite the time difference.
HELPWARE HIGHLIGHTS
News And Press Releases
Customers are the lifeblood of every business. For a business to survive, it needs customers. However, few businesses understand that it is much better to focus on customer retention rather than customer acquisition. Because of this, precious time ...