Dedicated Technical Support Outsourcing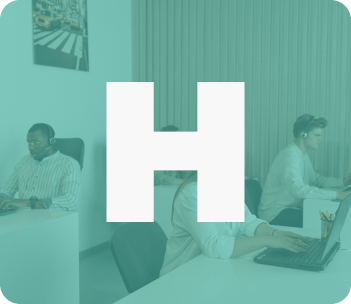 Handling Complex Technical Issues
Installing a new piece of software or hardware can sometimes be tricky, and even the most tech-savvy users may need help. Technical support outsourcing is all about handling installation errors, glitches, and any other technical problem that prevents the customer from using your product. Our professional tech support team focuses on helping your customers to use a product more effectively.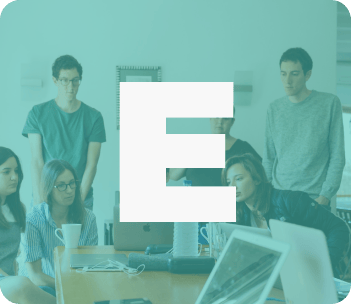 Expertise
When customers face a technical issue, it's important to have access to expert support. Our tech support agents are able to troubleshoot a complex issue leaving your customers satisfied with your product. If you outsource technical support to Helpware, your users will receive accurate information from experts who know your product inside out and who can offer advice on how to avoid similar problems in the future.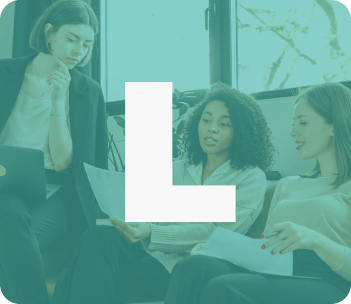 Logic and Creativity
While providing outsourced technical support services, our technical support professionals successfully combine their logical thinking with creativity. They apply logical reasoning to figure out why a particular solution isn't working and come up with creative solutions to unique problems.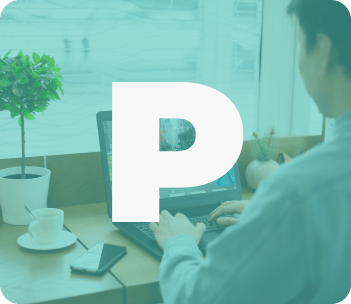 Prompt Responses
With the abundance of gadgets and software, it's not easy to build customer loyalty. There's only one way to keep your customers - provide them with fast and professional technical support. Why is it a good idea to outsource technical support to Helpware? Our tech support agents are always accessible and prompt in their responses.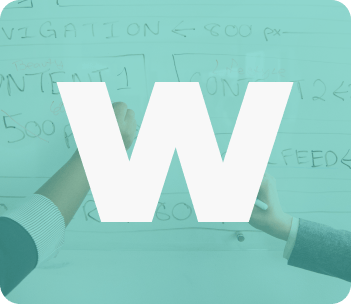 Willingness to Help
Without good communication, it can be difficult to understand customer needs and find relevant solutions. We build rapport and trust with customers by speaking the same language with them. By outsourcing technical support to Helpware, you can count on superior customer experience. Our expert technical support teams listen to users and their problems, translate their descriptions into technical terms, fix the technical issues, and explain the solutions in terms understandable to customers.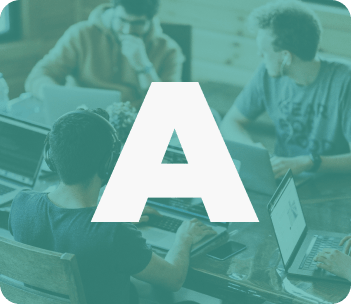 Adaptability and Flexibility
Here at Helpware, we encourage flexibility and situational adaptation when providing outsourced technical support services. Depending on your needs, we can immediately add changes to the pre-defined project plans, upskill the workforce, and swiftly adapt to the most up-to-date technology.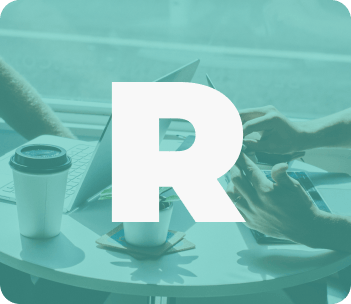 Return On Investment
Technical support outsourcing is a smart business move that can help your company increase its ROI. When you outsource technical support to us, you free up your in-house staff to focus on their core competencies, which can help improve your bottom line.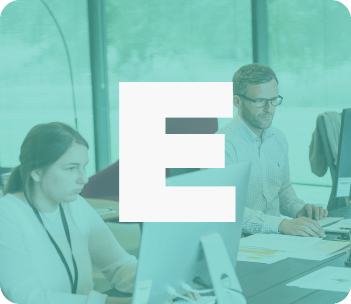 Exceptional Customer Experience
Every time a customer interacts with your brand, you have the chance to win them over for life. Tackling technical problems can be extremely frustrating but Helpware technical support team knows how to turn it into a great customer experience by providing professional and prompt assistance.
Outsource customer support to Helpware
And our team will become a real ambassador of your brand helping you not only maintain and improve your reputation and quality standards but also ensure a superior customer experience.
We interact with customers across all possible channels - chat, email, social media, text, etc.
voice
non-voice
self services
Phone support
Reaching out to outsourced tech support via phone is often the quickest way to get help. If customers can't find the answer in the user manual or online, a phone call to tech support will put them in touch with the experts who can handle any issue - from setting up new devices to troubleshooting software problems.
Video support
Customers are often more satisfied when they can see the person they are talking to, and video technical support makes this possible. Outsourced tech support agents can now engage with visitors' desktop or mobile app screens to provide more connected, effective experiences. Co-browsing can walk clients through problems in real time, lessen annoyance, foster loyalty, and enhance both client and agent satisfaction.
In-App
In-app technical support allows customers or users to get step-by-step guides for solving common problems when they need them, without having to leave the app or experiencing any sort of interruption.
Chat
Whether your customers are in a bind with their computers, printers, or other pieces of technology, our outsourced tech support team will help them get the answers and assistance quickly and conveniently.
Email
Technical support via email can be a great way to get help with technical problems. Our team is committed to providing the best possible technical support to our customers. We understand that when they have technical issues, they need help fast. That's why we offer email support 24 hours a day, 7 days a week.
Chatbots
When humans are stretched thin, chatbots make an excellent solution for providing technical support. Chatbots are available 24/7, and they can help to resolve issues by walking customers through problem-solving steps.
Knowledge base
A well-designed and comprehensive knowledge base is indispensable in resolving technical issues. It saves time for the outsourced tech support team and improves customer experience.
Customer community platforms
Two heads are better than one, they say. A customer community platform is a great way to provide technical support for your customers as customers can pick someone's brain and troubleshoot almost any technical issue.
Integrations
How can you benefit from outsourcing customer support to Helpware?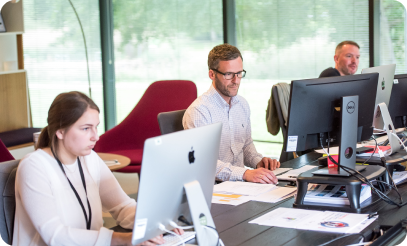 Technically savvy specialists
Technology has always been advancing and speeding up and here at Helpware, we always keep track of current innovations. We offer outsourced technical support services using modern technology to operate through all preferred channels as quickly and efficiently as possible.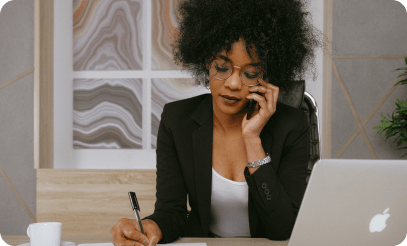 All Tiers of technical support are covered
By outsourcing your technical support to us, you can be sure that all levels of support will be covered. From basic troubleshooting to more complex issues, our team of experts will be able to resolve any problem that you may have. In addition, we can also provide support for new technology, as well as upgrades and installations.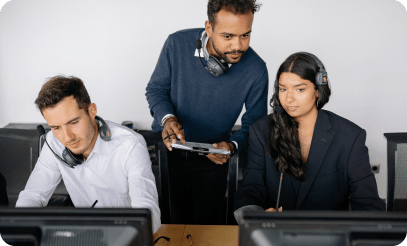 Specialized Expertise
Our team of certified technical support specialists is available 24/7 to provide fast and effective support when your customers need it most. We choose top specialists with the necessary level of knowledge and experience to get your customers' gadgets and software to work like a well-oiled machine. Our technical support staff has the right tools in place for maximum efficiency and productivity.
Our Clients



Testimonials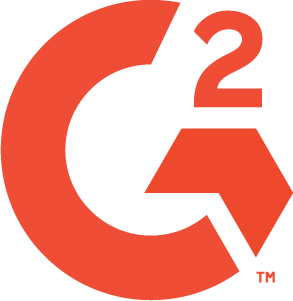 The Helpware team is enthusiastic, contentious, and action-oriented. The team is highly motivated to assist us in whatever form necessary, and they always help us on time and with immense enthusiasm. The agents are bright, curious and driven, and it's been my experience that everyone on the Helpware team cares deeply about the customer's experience. I am consistently impressed by their resilience, kindness, and caring, in addition to their bias to action, which is a DoorDash core value as well! I'm thrilled to be partnering with them, and I highly recommend Helpware as a customer support solution provider.
The in-house team is happy with the quality of work and the customer service they've received. Helpware has met all needs, while their readiness to take on all kinds of projects and execute everything on time made them a reliable partner.
Since partnering with Helpware, the client has seen a boost in overall productivity and efficiency. The team learns and works fast without compromising quality. Their communicative and proactive attitude continues to pave the way for a long-term partnership.
What is technical support outsourcing?
Technical support outsourcing is the act of hiring a third party to do your technical support for you. It can be done using different channels like live chat, phone support, email support and others.
Should I outsource tech support?
Technical support outsourcing is a popular solution for businesses of all sizes, as it can be both cost-effective and time-saving. When done right, it can also be a great way to improve customer satisfaction levels. After all, who doesn't love getting their tech support questions answered by a real live human?
Which company is best for technical support?
There are a few things to keep in mind when choosing a company to outsource your technical support. First, make sure that the company you're working with has a good reputation. There's nothing worse than paying for a service and then finding out that the company is unresponsive or unreliable. Second, there should be experienced specialists in place. These people should be able to deal with technical issues of different levels of difficulty. Finally, a technical support team should have all the necessary tools and software to provide technical support of high quality.
What are the 5 levels of tech support?
When calling tech support, customers usually go through a series of "tiers" or levels of difficulty.
Tier 0 includes various self-service tools like service catalogs, manuals, and the knowledge base a company provides their customers with to help them fix the technical issue themselves.
Tier 1 includes dealing with basic tech support. The agents help customers with basic issues, but if they can't solve your problem, they'll likely escalate it to Tier 2.
Tier 2 is where things start to get more serious. The agents at this level are more knowledgeable, and they have the ability to run diagnostic tests and access your customer's account information. If they can't solve your problem, they'll escalate it to Tier 3
Tier 3 is the last stop before escalation to a senior engineer or manager. The agents at this level are expert troubleshooters, and they have access to all the tools and resources necessary to resolve even the most complex issues.
Tier 4 includes outside technical support in case the company can't deal with the issue.
Current tech support outsourcing trends
The synergy of Automation and Human Interaction
Looking for a company that provides technical support outsourcing services, pay attention to how skillfully it uses automation in its technical support process and how skillfully it combines human technical experts with AI. Without automation, it's impossible to resolve customer inquiries quickly and efficiently. Automation can also help streamline the quality of customer service, as it ensures that all troubleshooting issues are addressed in a consistent manner. At the same time, human expertise and the ability to think out of the box make outsourced agents indispensable to tech support.
Proactive tech support
By being proactive, technical support teams can identify, isolate and tackle technical issues before they cause disruptions or result in customer disappointment. Proactive tech support plays a pivotal role in preventing potential problems from occurring. For example, if a company is aware of different types of software issues or installation issues that have been customers' pain points, the outsourced tech support team can take steps to prevent that issue from happening again. This type of proactive approach can save a company a great deal of time and money, as well as improve customer experience.
Dedicated outsourced tech support teams
While outsourcing technical support, businesses are trying to find partners offering dedicated teams of experts who will follow their reporting procedures to monitor productivity and results, focus solely on their projects, and be customized to meet their specific needs. Dedicated teams are likely to become an increasingly popular option for help desk support outsourcing.
Voice of Customer
What companies care about most is their reputation. Modern customers are picky and it's not easy to earn their loyalty unless businesses surprise them with extraordinary solutions. Using social media customers are sharing their both exciting and disappointing experiences and this way they can either improve companies reputation or cause unrepairable damage to it. It's of utmost importance for the companies that provide technical support outsourcing services to listen to their customer's voice by regularly monitoring what their customers say.
Remote access technologies
Remote access technology has offered a promising solution that allows a tech support team to approach any technical issue in a hassle-free manner. Tech support outsourcing companies are actively employing the latest remote access technologies to gain a competitive edge. This type of service is especially beneficial for companies with global operations, as it can help to ensure that employees in different time zones can remain productive. In addition, remote access technologies offer a high level of security, ensuring that sensitive data remains protected.
Specialization is in Demand
The rapid speed of digitization makes it challenging for businesses to stay up-to-date with the most recent developments in technical support. New gadgets, software, and apps are launched almost every day and it takes specific knowledge to provide qualified assistance. Specialization is among the recent help desk support outsourcing trends nowadays. Outsourced tech support companies are looking for specialists in specific areas of expertise and giving them projects relevant to their area of competence. The most project value for their clients will be produced by focusing on a smaller area of expertise.
read more