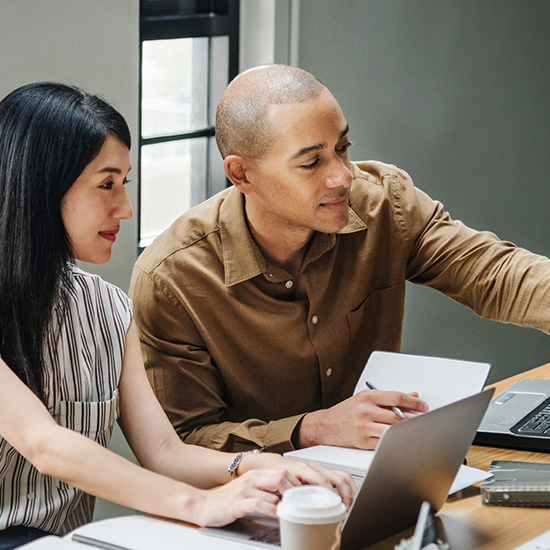 Building Customer Trust
You need an optimized but safe online environment for your community and brand. We prioritize improved workflows and knowledgeable staff.
We offer business process outsourcing and technology safeguards, including Content Moderation, Fraud Prevention, Abuse Detection, and Profile Impersonation. Expand Content Control and Verification by joining your team with ours. The results are enhanced safeguards and improved customer trust.
Human in the Loop
Integrated & Empowered Content
Our approach to content control, security, and moderation allows dynamic integration regardless of your social, in-house, or user platform. We consume and drive personalized control at every step along with your customer or consumer journey. Leveraging the best tech stack, we put the right people in the loop at exactly the right time to transform your Content control.

OUR PROVEN APPROACH
Executing Experience Beyond Expectation






OUR BENEFITS
What sets us apart?
Transformative
Our focus on transformation is powered by removing barriers that you face in your process. Blockers in providing the right input and quality are on top of our minds. We use integrated automation to effectively personalize the experience and quality of your content. Interjecting the right human intelligence to power your content is how we transform.
Strategic
Our technology approach, tying prospective data integration and applied API for human tasks supports continuous content verification analysis, progress monitoring, and strategic development of innovative solutions based on your exact need. We are channel and consumption agnostic — we work with you and your system to apply the right solution.
Purpose Driven
Our human touch and culture focus integrated with top technology drivers actually provides an outcome-measured service that goes hand in hand with strengthening your brand. We empower our custom teams to work alongside automation, adding a human element and empathy to content quality.
Future Focused
We understand your trajectory and speed of growth. We have a proven ability to flex, expand, and adapt in fast-paced markets. We embrace the use of AI-powered automation to streamline all processes and expedite content verification and moderation. We drive this focus through a culture of care and concern in every touchpoint at the journey.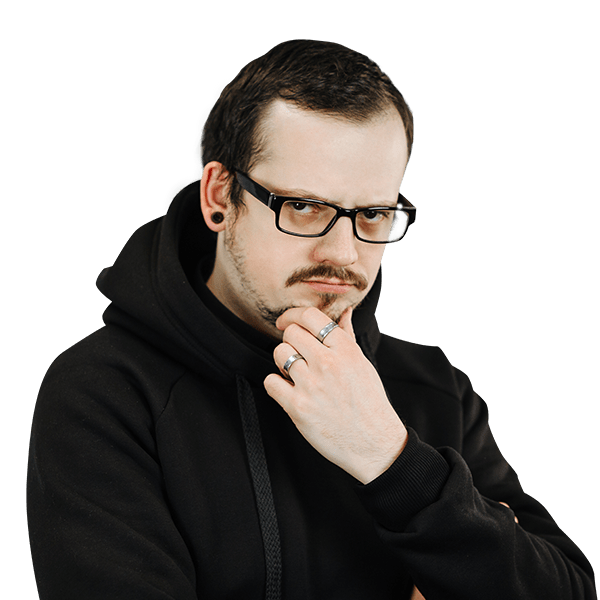 OUR PROVEN APPROACH
Executing Experience Beyond Expectation
Your onboarding manager helps you build your team using a proven project management approach (roadmap, recruit, process, train, and launch).
Your recruiting team combines sourcing and headhunting to interview, test, and curate your custom-tailored team.
Your training team facilitates and builds training documentation with you and creates a certification plan with your team.
Your custom team is 100% dedicated to you. They are assigned a manager, and we continually monitor KPIs and goals.
You are assigned a customer support manager to partner with you on continuous improvement and help you project manage your work and team.
You can accelerate growth, level up production, increase efficiency, and improve your bottom line.
OUR GREATEST ASSETS ARE
Our Clients


HAPPY CUSTOMERS
Clients Reviews
The in-house team is happy with the quality of work and the customer service they've received. Helpware has met all needs, while their readiness to take on all kinds of projects and execute everything on time made them a reliable partner.
Helpware's collaboration with the client helps them in saving a lot of time. The team has been accommodating to feedback and have improved communications across all teams. The team leaders meet with the client weekly. Furthermore, Mexico and Kiev meet ups are daily.
Since partnering with Helpware, the client has seen a boost in overall productivity and efficiency. The team learns and works fast without compromising quality. Their communicative and proactive attitude continues to pave the way for a long-term partnership.
HELPWARE HIGHLIGHTS
News And Press Releases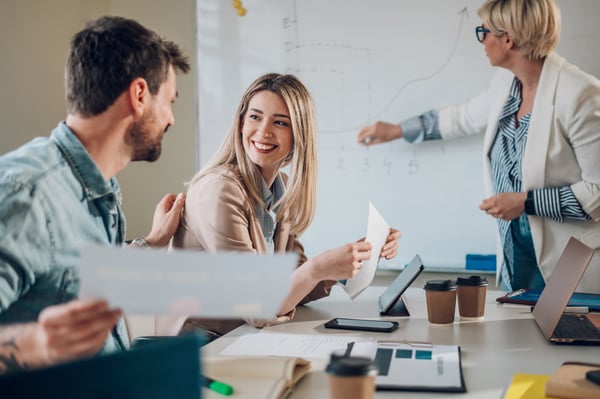 As the BPO sector is experiencing constant change, leaders have to adapt new management methodologies to keep up with new market demands and increased client expectations. Sticking to traditional management styles is like sailing a ship with an old ...
Insight into content moderation
In today's digital world, establishing a trusting relationship with your customers is of pivotal importance to any business. You can take a major step toward achieving this goal by taking advantage of content moderation.
What is Content Moderation?
Among various ways to engage with customers and build relationships based on trust, the most popular is posting user-generated content. True, it's difficult to overestimate this type of content because it has become a powerful marketing tool that allows companies to promote their brand in a more personal and relatable way. However, posting user-generated content can be pretty risky as customers may express not only positive feelings about your company or brand in their reviews but also share their frustration and dissatisfaction, which won't benefit your company's reputation whatsoever. You'd like your business to be depicted in the proper light, wouldn't you? This is where ugc moderation comes in. Content moderation helps to ensure that only positive and relevant content is shared, protecting the company's reputation and preventing customer churn. In addition, moderation can also help to ensure that content is compliant with advertising standards. By using content moderation, companies can create a positive online presence while safeguarding their brand. What is the subject of moderation and content verification? Well, technically everything is published on the website or social media - comments, reviews, images, videos, you name it. If a company cares about its image, reputation management is a must.
Why is Content Moderation Important for Your Company?
Protecting Your Brand's Reputation
Whether a video is shared on social media for a contest or someone writes a derogatory comment about someone, there is always the chance that user-generated material can ruin the brand's reputation all at once. As a result, content moderation is the ultimate answer for preventing bullies and trolls from exploiting the brand.
Avoiding Scams and Explicit Content
Content filtering safeguards businesses from explicit content provided by users, preserving brand reputation. Many people publish nasty, abusive, or sexual information or media on various companies' social networking sites in order to attract attention and likes. As a consequence, the purpose of the brand's post will no longer be a source of worry for people, and these contents will also violate community norms. Experienced content moderator services combined with advanced AI technology can easily cope with this nuisance.
Encouraging Purchase Behavior
Online users are bombarded with choices and content, and if they don't see what they're looking for right away, they're likely to move on to another site. That's why it's important to ensure that your site's content is relevant and engaging, while also being moderated so that it doesn't get lost in the shuffle. When users see that you're actively engaged in moderating your content, they're more likely to trust that you're offering quality products or services.
Increasing your online visibility
According to statistics, user-generated content accounts for 25% of the search results for the world's most well-known companies. A content moderator must determine whether or not the content adheres to the community rules. Only when content filtering is done effectively can it bring quality visitors to the brand.
Marketing Campaign Scaling
Not only does content moderation examine a brand's social media platforms, but it also plays an important part in operating effective online marketing. Companies can now scale up their campaigns while making new launches public and keeping their followers up to date on the new feature or updates.
Types of content moderation
Pre-moderation
There are a variety of content moderation strategies that can be employed in order to create a safe and respectful online community. One common approach is to pre-moderate content, which means that all posts must be approved by a moderator before they are made visible to other users. This can help to prevent offensive or harmful content from being shared, which is obviously a good thing. At the same time, there are growing concerns voiced by many people that this type of content moderation can potentially lead to censorship. Another popular method is user-moderation, which relies on users flagging inappropriate content for review by a moderator. This approach allows for more user autonomy, but it also means that some content may slip through the cracks.
Post-moderation
Post-moderation is just the opposite. The content is not screened before it is published. Instead, this type of moderation relies on user feedback to determine whether the content is inappropriate. If a piece of content receives enough negative feedback, it will be removed from the site. Post-moderation is often used on social media sites, where users can report offensive content. This type of moderation has the advantage of being more timely, as it can take weeks or even months to review all of the content on a site. However, it also has the disadvantage of being less effective, as offensive content can remain on the site for a long time before it is reported. Moreover, post-moderation can be abused, as users can simply report any content they don't like, regardless of whether it actually violates the site's terms of service.
Reactive content moderation
Another approach that has gained popularity in recent years is reactive content moderation. Companies wait for their customers to report problematic content, and then take action to remove or edit it if it violates the platform's rules or standards. This type of content moderation seems very attractive to businesses because it is relatively low-cost and easy to implement. True, it does not require active monitoring of all user-generated content. On the other hand, it can be seen as a form of censorship, as users may have biased attitude and see content that has been deemed acceptable by the platform. In addition, offensive content can easily slip through the cracks as it is only objectionable to a small number of users.
Sentiment analysis
In the age of social media, it's more important than ever for companies to monitor online conversations about their brand. That's where sentiment analysis comes into play. Sentiment analysis is a process of using natural language processing and other techniques to automatically identify and quantify the opinion of a speaker or writer. This can be useful for moderation services, as it can help to flag negative comments or reviews. However, sentiment analysis is not perfect, and it can sometimes produce false positives. For example, a comment that includes the word "hate" might be flagged as negative, even if it is actually expressing positive sentiment (e.g., "I hate that I love this product").
As a result, online platforms must carefully consider what type of content moderation is the best approach for their needs.
Manual moderation vs automated moderation
Human content moderation pros and cons
The name "Human content moderation" speaks for itself. Human content moderation meaning implies employing people to review and remove offensive or inappropriate material. On the plus side, human moderators can provide more nuanced and context-sensitive decision-making than algorithms. They can also act more quickly to remove offensive content. On the downside, human content moderation is expensive and gruesome, and it can be difficult to find enough people with the necessary skillset. This kind of job is constantly reported to have a negative impact on human psychological state and companies dealing with content moderation have to employ psychologists to their staff not to put the mental health of their workers at risk. Moreover, there is always the potential for human error, which you can't rule out.
Automated content moderation pros and cons
As far as automated content moderation goes, it has a lot of advantages for companies. Algorithms can help to quickly remove offensive or harmful content, making a brand's social media presence look clean and polished. What's more, it can save the company time and money by reducing the need for human moderation. However, there are also some disadvantages to automated content moderation. For example, it can remove harmless or innocuous content because it contains certain keywords or phrases. It can give the brand a cold and impersonal reputation, which is pretty difficult to fix. Another obvious drawback is that there's no such thing as a perfect algorithm and however advanced modern tools can be, they still aren't 100% accurate. Overall, automated content moderation is a tool that should be used with care and caution.
Current Content Moderation Trends
Hybrid moderation
As the amount of user-generated content online is skyrocketing, so does the need for moderation. Knowing that both human moderation and AI moderation alone are far from an ideal solution, companies are now actively exploring hybrid or collaborative content moderation, which combines the strengths of humans and machines. With this approach, AI is used to identify potentially problematic content, which is then reviewed by humans. This allows for more efficient use of resources, while also ensuring that content is being moderated by people who can understand the context and provide a nuanced response. As user-generated content continues to grow, collaborative content moderation is likely to become increasingly important.
Cultural Sensitivity Training
Whereas filtering content on the national level might be technically easy, those companies doing business globally are facing significant challenges related to cultural issues when moderating content. It's a no-brainer that the same content which is consumed in Europe might be seen and perceived totally differently on other continents. Topics like religion, politics, social roles, habits, customs, etc. are those potential minefields the companies have to maneuver really skillfully on. That's why the understanding cultural norms of the people a company is targeting is of primary importance today. Although AI is nipping at the human moderator's toes in many various aspects, in the cultural aspect, it isn't pulling its weight. In terms of detecting culturally sensitive issues, human moderators come to play a pivotal role. However, in order to do it right, content moderators must be thoroughly selected and then properly trained. The goal of this type of training is to provide moderators with deep knowledge about the different cultures that use the platform and to sensitize them to the potential impact of their decisions. Of course, it's worth developing a set of standards and cultural guidelines. By understanding the unique perspectives of different cultures, moderators can make more informed decisions about which content should be allowed and which should be removed. Additionally, cultural sensitivity training can help foster a more diverse and inclusive community on the platform.
Checklist before introducing content moderation
Choose an appropriate approach to content moderation
Flagging inappropriate content, which is then reviewed by moderators or using algorithms to automatically remove inappropriate content? Or maybe using a keyword filter in combination with content moderators? The choice of the most effective solution depends on the volume of user-generated content on your platform, your specific needs, and how strict your community rules are.
Define your moderation policy
What kind of content will you allow? What will you ban? Make sure your community rules are clear to all members.
Train your moderators
Responsive and quick, respectful and professional, able to handle sensitive material - these are skills every content moderator must have by default. Of course, upgrades like analytical and decision-making skills, knowledge of cultural peculiarities, and multilingualism are also required.
Find the right balance
Too much moderation can stifle conversation, but too little can lead to a chaotic free-for-all. Striking the right balance is crucial to keeping your community healthy.
Why to outsource content moderation?
A positive online presence is what businesses are thriving for but it's just impossible to achieve without professional content moderation. Since moderating online content is a time-consuming and expensive task, many businesses choose to outsource content moderation needs. Outsourcing gives plenty of benefits.
First of all, its improved customer satisfaction. When you outsource content moderation, you can be sure that your customers will be taken care of in a prompt and professional manner. This is because moderation services providers are experienced in handling customer complaints and queries.
Secondly, increased efficiency. When you outsource content moderation, you can free up your team's time to focus on other tasks. This is because the service provider will take care of all the moderation tasks on your behalf. As a result, your team will be able to work more efficiently and get more work done.
Thirdly, cost savings. Outsourced content moderation can help you save money in the long run. You won't have to invest in training your team members on how to moderate content effectively. Moreover, you can get discounts on long-term contracts.
Finally, tailored solutions. When it comes to content moderation, one size does not fit all. That's why more and more companies are outsourcing their content moderation needs. By working with a specialist company, you can get tailored solutions that are designed to get exactly what you are looking for.
Takeaways
It is critical for the organization to have a team of content moderators to weed out problematic content that may be nasty, insulting, or involve threats of violence, sexual harassment, and insults. The relevance and appropriateness of user-generated material to customers and the brand must be rigorously assessed. Allow the content moderators to be your brand evangelists while thoroughly reviewing user-generated material.
read more