Improve your customer experience and brand reputation with Helpware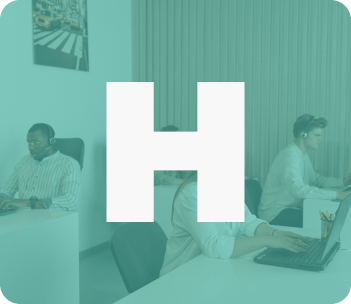 Human in the loop
We believe that human interaction is a key element in providing exceptional outsourced customer service. Customers who can speak to inbound call center service agents are more satisfied with the experience than those who only interact with digital channels because human assistance provides a deep level of connection and rapport-building. Our customer service teams answer questions in real time, which is also a great contribution to a great customer experience.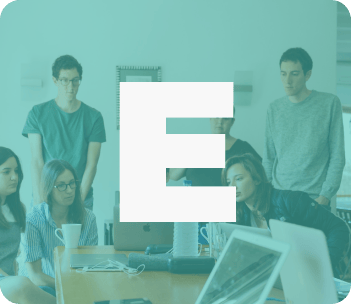 Empathy
It is people that make the core of customer service. We offer genuine empathy in customer service and it's what sets us apart. We understand people and their feelings. Customers feel like they are being heard, their concerns are taken seriously and our customer service company is doing everything possible to help them.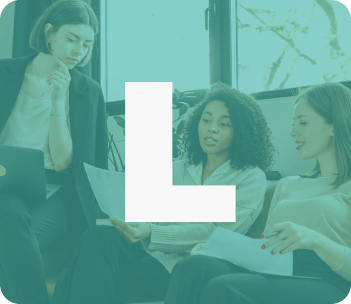 Languages
If you decide to outsource inbound or outbound call center services to Helpware, we are there for you with exceptional customer support in over 25 different languages around the globe. Our locations in the US, the Philippines, Puerto Rico, or Mexico could be a great fit if you are looking for outsourced customer support in English or Spanish. Our European offices in Germany, Poland, Ukraine, and Albania make a great option if you require European languages to serve your customers.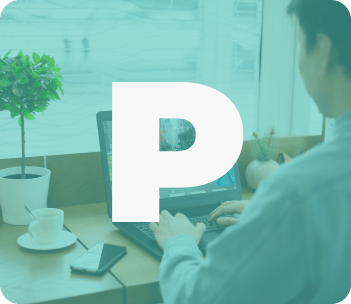 Productivity
We recognize that our customers may need assistance at any time of day or night. That's why we are proud to offer 24/7/365 customer support, be it either chat support service or call support. No matter what time it is, our team is always available to help. Whether customers have a question about our products or services, or need help with a technical issue, they can count on us.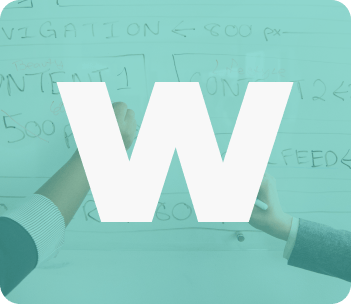 Winning Omnichannel Strategy
Modern customers are actively using different gadgets to interact with businesses. Our omnichannel approach allows customers to communicate with your brand wherever and whenever they want using the channels they want. By outsourcing customer service to us, you can be sure that your customers will enjoy a smooth journey across channels because that is what our outsourced team and their expertise are tailored for.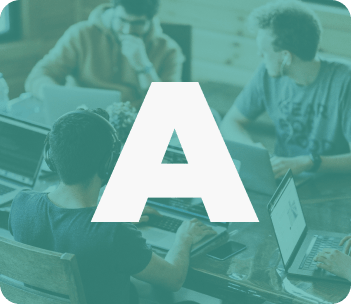 Agents
In customer support outsourcing, a team of dedicated agents plays a pivotal role. All our agents are specially trained for your needs and solely focused on providing customer support to your customers. Our staff is equipped with all the necessary tools and technologies to ensure smooth and seamless interaction. We tailor the right customer service team with the right skills across all customer channels to increase brand loyalty and competitive advantage.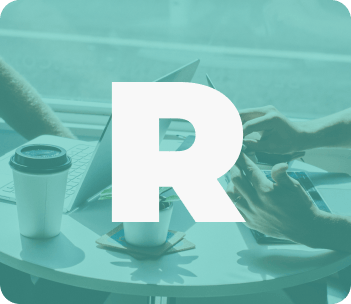 Resolution Time
In any customer service situation, it is important to resolve the issue as quickly as possible because fast resolution times can help build loyalty and improve customer satisfaction levels. While providing outsourced IT support and customer support, we handle customer service issues promptly and professionally.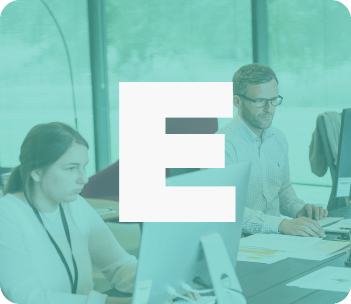 Effective Support Tools
Here at Helpware, we know that when our customers need help, they need it fast. That's why we use the best and most up-to-date support tools and software in providing top-notch call or live chat outsourcing services to help our customers get the assistance they need quickly and efficiently. Our outsourced support team is always available to answer any questions or concerns our customers may have. We are dedicated to providing the best customer support outsourcing possible.
Outsource customer support to Helpware
And our team will become a real ambassador of your brand helping you not only maintain and improve your reputation and quality standards but also ensure a superior customer experience.
We interact with customers across all possible channels - chat, email, social media, text, etc.
voice
non-voice
self services
Phone support
As digital solutions are becoming increasingly prevalent, it's easy to forget that some customers still prefer more traditional methods of communication - like talking on the phone. By outsourcing customer service to Helpware, you can be sure that each call is handled with care and that your brand always has a human face.
Video support
Video support is an ongoing trend in customer support outsourcing. Customers get a visual sense of who they are talking to and agents can explain complex concepts and troubleshoot problems faster. By integrating video support into the customer support service strategy, we build trust and rapport with customers and improve our own efficiency.
In-App
For businesses hoping to achieve high client retention, in-app assistance is an ideal solution. All customers' questions are addressed right in the app and an outsourced customer service provider can help you streamline this channel of interaction.
Chat
All issues are resolved faster with outsourced live chat support because your customers get help in real-time, without having to listen to elevator music being on hold. Your outsourced support team will do its best to build customer loyalty through streamlined live chat interaction with your customers.
Email
Email has always been a very efficient and cost-effective way to handle customer inquiries and complaints. Personalized and quick replies from outsourced customer service Helpware won't let your customers disappointed.
SMS
Our customer service outsourcing company will schedule timely tailored messages to provide the needed reach to the customers and boost your sales.
Social Media
Your customers spend most of their time surfing through social media and they would be happy to get outsourced customer service on this platform too. Helpware can guarantee a superior customer experience by interacting with your customers on social media.
Chatbots
Available 24/7, able to handle multiple conversations simultaneously, customized to each individual business's needs - these features make chatbots a great tool for improving efficiency and reducing wait times as well as providing a personalized level of outsourced customer service.
Knowledge base
Customer service outsourcing is unimaginable without a well-designed knowledge base that can help customers resolve issues on their own. It can save the outsourced support team time and improve customer satisfaction.
Customer community platforms
With customer community platforms you can take advantage of the collective knowledge of your customers. Customers can share tips and advice with each other, and you can use this information to improve your products and services.
Integrations
How can you benefit from outsourcing customer support to Helpware?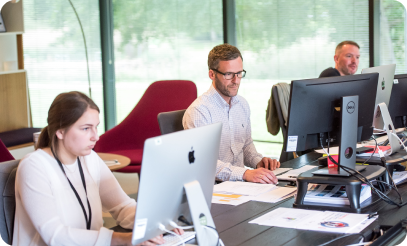 Enjoy the service of high quality and low-cost
Hiring, training, and maintaining staff for your in-house inbound call center service might take considerable investments. Customer service outsourcing is a perfect way to save your precious time and resources. Having a highly qualified and devoted to your project remote customer service team will definitely pay dividends.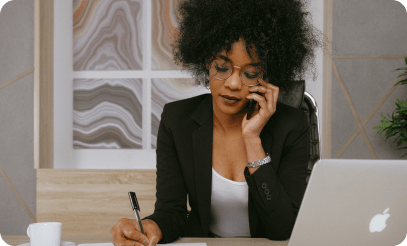 Scale your business
If you outsource customer support services to Helpware, you can grow your business by having your employees do the essential tasks while leaving the rest in the hands of the professionals. With outsourced customer service, you can be more flexible and easily adjust your business to the changing market conditions. You can accelerate growth, level up production, increase efficiency, and improve your bottom line.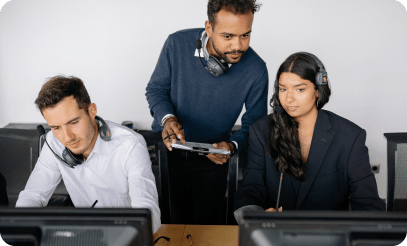 Build trust
It's difficult to build trust with your customers but it's easy to lose it. Customers trust you if they are satisfied with your service. When you outsource customer support to us, you can be sure that your customers will receive the highest level of service. We have all resources at our disposal to specifically target your customer's needs.
Our Clients



Testimonials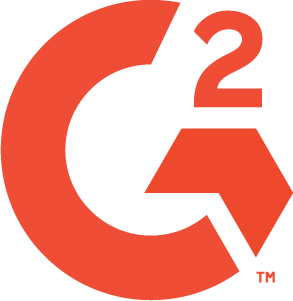 The Helpware team is enthusiastic, contentious, and action-oriented. The team is highly motivated to assist us in whatever form necessary, and they always help us on time and with immense enthusiasm. The agents are bright, curious and driven, and it's been my experience that everyone on the Helpware team cares deeply about the customer's experience. I am consistently impressed by their resilience, kindness, and caring, in addition to their bias to action, which is a DoorDash core value as well! I'm thrilled to be partnering with them, and I highly recommend Helpware as a customer support solution provider.
The in-house team is happy with the quality of work and the customer service they've received. Helpware has met all needs, while their readiness to take on all kinds of projects and execute everything on time made them a reliable partner.
Since partnering with Helpware, the client has seen a boost in overall productivity and efficiency. The team learns and works fast without compromising quality. Their communicative and proactive attitude continues to pave the way for a long-term partnership.
What is customer service outsourcing?
Thanks to the wonders of technology, businesses can now outsource their customer service departments to call centers half a world away. This practice is known as customer service outsourcing, and it has become increasingly popular in recent years.
Why outsource customer service?
There are plenty of good reasons to outsource customer service. For one thing, it can be a lot cheaper than hiring in-house staff. Secondly, if you outsource customer service, it frees up your time to focus on more important things. Not only will this save you time and money, but it will also improve your customer satisfaction levels.
How to outsource customer service the right way?
Contact us at hello@helpware.com to learn how we can help and we'll schedule a meeting to discuss details. Later we'll determine the number of outsourced customer support agents and technology you need and offer a suitable pricing quote.
What are the best customer support outsourcing services?
When it comes to customer support, there are a lot of options out there. But which one is the best for your business? That depends on a lot of factors, including the size of your business, your budget, and the type of customer support you need. If you're looking for the best customer support outsourcing services, here are a few things to keep in mind. But not all customer support outsourcing services are created equal. Some are more expensive than others. Some have better reputations than others. And some just have a more personal touch.
What's new in customer support outsourcing?
Personalization is a winning strategy
One of the most significant trends in customer support outsourcing that improves customer loyalty and company reputation is personalized customer interactions. In today's age of mass production, it can be easy for customers to feel like just another transaction. This is especially true when it comes to customer support, where outsourced customer service agents are often juggling a high volume of calls. However, research has shown that personalization is a key factor in customer satisfaction. One way to provide a personalized experience is to use the customer's name. This simple trick can make the customer feel valued and respected, and it can help build rapport. Additionally, personalization can also be used to tailor the support experience to the individual customer's needs. For example, if a customer has a history of problems with a particular product, a support agent can offer proactive assistance to prevent future issues. If you outsource customer service to a reliable partner, they will provide tailored customer care and it will certainly add up to your success.
Return on experience vs Return on investment
The primary aim of outsourcing customer service is to improve the client experience. Businesses are looking for reliable customer services companies to make a customer journey as smooth and satisfying as possible. While inconsistent customer experiences can damage your business's reputation and your customer connections, positive customer experiences increase brand loyalty and prevent customer churn. It's impossible to get a competitive edge in the customer support outsourcing market without concentrating on the client experience. This issue is so serious that ROX (return on experience) has recently become more important than ROI (return on investment). While ROI is considered a tried-and-true baseline statistic for assessing the profitability of a monetary investment, success isn't always determined only by the volume of profit. It's customer experiences a company creates that really matter nowadays, even if they don't translate to cash flow immediately.
Making Self-Service Easy
Self-service may be an excellent option for handling simple questions and problems. True, answering the same question, again and again, might be a pretty daunting task for an outsourced service agent. Let them deal with more challenging troubleshooting tasks. Potential inquiries can be easily predicted and it's possible to give your customers an opportunity to find out the answer themselves by giving them extensive resources, video tutorials and thorough explanations. What is important to keep in mind, is that the information must be easy to find and understand. An approach "for dummies" can bear fruits. Even experienced customers who know your brand inside out and are well aware of how to use your products might need help with some simple questions. And they need to get an answer to these questions as soon as possible.
Customer Service Driven by Data
To enhance profitability and sales, businesses would simply concentrate on their marketing and sales staff. Everything is changing now. Every reliable customer service outsourcing provider is gathering as much data as they can using advanced tools and technologies, like Net Promoter Scores, quicker resolution times, average response times, etc. For outsourcing companies handling inbound and outbound calls, for instance, these metrics help assess the effectiveness of the customer care staff and establish baseline and realistic customer service goals. However, this information may also come in handy to categorize support cases, identify the most frequent questions, and create macros for customer assistance.
Social media is on the rise
Social media is proudly taking the top place in an omnichannel support strategy. It happens for understandable reasons - how are customers learning about new businesses? How are they looking through items? How are they interacting with brands? Right - browsing social networks. By outsourcing customer service to a reliable partner, you can provide quick customer assistance on social media. If you want to keep up with this trend, you urgently need a qualified support team that will handle smooth and consistent communication with your customers.
Harmonizing AI and human interaction
Companies are increasingly adopting artificial intelligence to automate customer support, one key challenge is ensuring that the transition is smooth for both customers and employees. After all, no one wants to be stuck talking to a machine when they need help. Every future-focused outsourced customer service company is trying to find an ideal balance between humans and AI. For example, it's possible to use chatbots as an initial point of contact, with human agents only being brought in if the issue is complex or requires empathy. This ensures that customers always have someone to talk to, while also freeing up human agents to deal with more challenging queries.
Rise of Cloud Computing
Businesses view cloud services as a useful tool for customer support outsourcing that helps to streamline the outsourced process. One of the key tools for outsourcing customer services is cloud-based technology since it is adaptable and scalable. Information sharing is made possible by cloud computing since it is always accessible online. The number of cloud-based services will keep rising and it is in greater demand within the outsourcing sector.
read more