Healthcare companies, no matter the nature of their business, their individual specializations and fields, and the products and services they offer, face a unique set of challenges. Their processes are dynamic and ever-changing, operations are prone to growth spurts that can quickly strain healthcare resources, and their personnel operate 24 hours a day, seven days a week. This underlines just how vital it is to have a reliable and dedicated healthcare customer support system.
Business process outsourcing (BPO) includes assistance with a range of industry activities, from billing and accounts management to HR services, customer support, and more. In the healthcare sector alone, the value of the BPO market is forecast to reach $358.8 billion by 2027, according to a report published by Acumen Research and Consulting.
While Asia Pacific is expected to record the fastest growth between 2020 and 2027, developments in North America are also set to play an important role in driving revenue to the healthcare BPO market—especially in view of the U.S. and Canada's high-income populations and rising numbers of patients with chronic diseases. Further, Market Research Future has highlighted other specific drivers of growth, such as an increase in healthcare insurance seekers, support from the government, and demand for cost-effective services.
For many healthcare companies, one of the biggest decisions they may have to make is whether to outsource customer support or to keep it in-house. Based on the figures above, it is evident that many healthcare providers are already relying on BPOs to meet their diverse customer support needs and ensure business continuity and customer satisfaction.
Here are seven reasons why you, too, should be looking at customer support outsourcing.
#1 Redirect Focus to the Core Business
It is no secret that customers are the backbone of every business. However, customer service is not always an organization's primary concern. Take manufacturing firms, for instance. There is a greater emphasis on producing medical equipment and machines than on addressing customer complaints.
In cases like these, keeping customer support in-house creates a major distraction from the company's main task. This is especially problematic when the workload increases since essential manpower that should be allocated to the core functions is handling customer support instead.
On top of this, there are hiring and training responsibilities that must be taken on—another undoubtedly time-consuming chore. Add this to the frustrating trial and error stage of learning how to use new tools and equipment and setting up streamlined processes that benefit your customers.
Many healthcare companies are not even aware of what constitutes great customer service, especially when it is not one of their principal competencies. In this scenario, implementing an in-house healthcare customer support team can mean more work (and error) than relief.
Customer support outsourcing lets a healthcare organization focus on its core elements: such as caring for patients, research, production, and the like. With the worry of handling customer service out of the way, there is further time for fundamental business processes that can help improve the company's products and services overall.
#2 Collect and Analyze Data More Effectively
Data is becoming an increasingly important player in the healthcare industry, and it's easy to see why. Proper patient data collection and analysis can help healthcare providers make well-informed decisions that lead to more effective, personalized, and better-quality services. This, in turn, translates to higher revenues and a superior market position for your company.
In recent years, numerous healthcare concerns have begun outsourcing their data entry tasks as a means of boosting efficiency and productivity. However, customers' growing expectations of quality service make it clear that outsourcing only the data entry work is not enough. Organizations need to take it a step further and incorporate data collection and analysis into their BPO as well.
Data from research, billing, patient surveys, and other touchpoints provide insightful statistics and trends. A skilled outsourcing company will have experts who specialize in analyzing data, helping you to make the most out of the material you've gathered. Furthermore, they will have security measures in place to ensure that every bit of data being processed is secure.
#3 Outsourcing Is Cost-Effective
Creating an in-house healthcare customer support team calls for a substantial investment. You have to acquire equipment and software, maintain this equipment and keep it up-to-date, and shell out money for recurring office space rental, utilities, and salaries—plus overtime pay during peak seasons.
On top of these outlays, there are additional administrative costs to consider, including recruiting, training, and looking after your team of customer service representatives. And when attrition rates are high, retraining and hiring new personnel can become quite financially draining.
Turning to business process outsourcing companies for customer service needs has become a simple and economical technique, widely used in today's digitized world. Many companies which have outsourced their healthcare customer support find that third-party vendors provide them with significant savings compared with onboarding full-time staff onsite or at home.
When outsourcing, you are financially relieved of overhead expenses, such as utilities and real estate, which are instead assumed by the vendor/provider. Moreover, worries such as high turnover, retraining, and other employee management duties and costs are likewise no longer your concern.
It's also worth noting that outsourcing companies are already well-versed in customer service, and employ streamlined processes and trained personnel to maximize efficiency. BPO offers budget-friendly and flexible staffing options that are tailored to your requirements. This includes a pricing structure that charges by resolution rather than by the hour.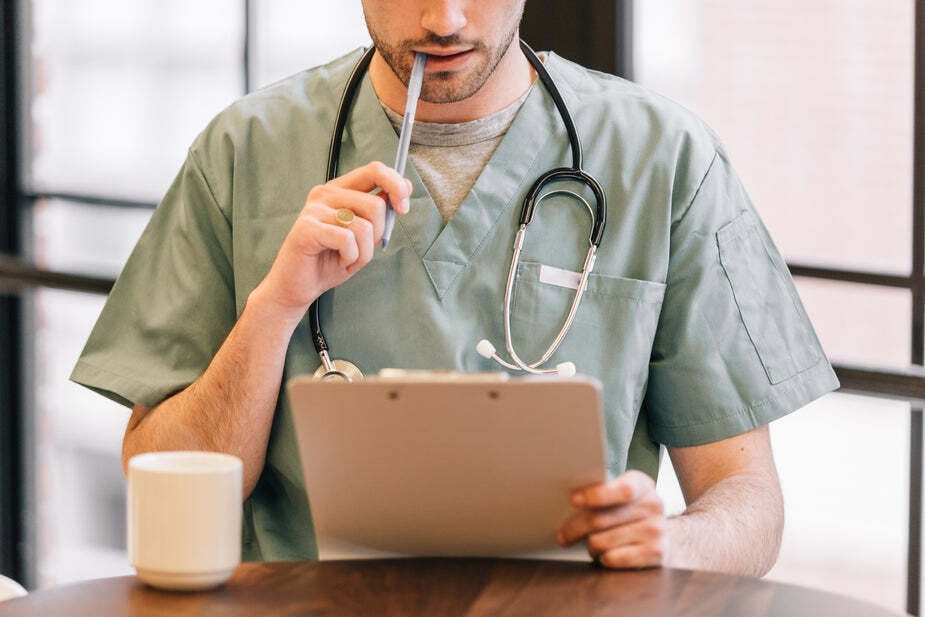 #4 Outsourcing Leads to Better Results
Better results can be measured across a variety of areas. For instance, outsourcing your healthcare customer support can improve customer service, since BPO companies have people trained specifically in this field. They know exactly how to deal with customers as they follow tried and tested processes and protocols.
Outsourcing companies also provide you with the latest technology and resources, including secure databases, VPNs, AI-powered chatbots, and other enterprise software tools that you may not have the time or budget to set up yourself. And there's no need to hire people to apply this technology or to spend money on maintenance.
Aspects of administration, such as HR, benefits, payroll, and beyond, can become part of the BPO company's responsibility. As a result, your business can cross these things off its list of vital tasks. But this doesn't necessarily translate to surrendering control to the third-party vendor; it only means transferring "who does the task" and "where the task is done" to the BPO business.
In other words, you have more time to focus on important management tasks, such as enhancing your core services to boost customer satisfaction. When customers are satisfied with the service they receive, it is much easier to earn their loyalty. It also makes it increasingly likely that they will spread the (positive) word about your company across their network, bringing you extra revenue in the long run.
Instead of dealing with routine administrative work that typically stresses and burns them out, staff members and medical professionals can concentrate on patient care exclusively. This significantly raises their levels of health and morale, ensuring happier employees and lower turnover rates.
#5 Outsourcing is Scalable
An in-house healthcare customer support team can be challenging to manage when it comes to scalability. Consider this scenario: due to an unforeseen event (for example, the pandemic), your business' call and email volume doubles. If you have an in-house customer service team, you have two options to meet this sudden surge in demand: either stick to your current team size or hire extra people to fill in the gaps.
Unfortunately, both options will hurt your bottom line one way or another. With the first, you risk losing your consumer base as not enough people will be available to address their issues. According to the Microsoft 2019 State of Global Customer Service survey, over 50% of consumers will stop doing business with a company if they receive poor customer service. On the other hand, if you onboard additional staff to meet your customers' needs, you will incur heavy overhead expenses in the form of further equipment and tools and training new staff.
If customer support is outsourced, the BPO company will be the one responsible for growth and scaling. They can offer you customized packages that meet both your existing and future needs, so you won't have to deal with scaling operations on your own. If a vendor/provider cannot keep up with the growth of the business and scale their support, you can simply find a new provider. This still works out more cost-effective than handling an in-house team.
#6 Wider, More Diverse Options
When outsourcing your healthcare customer support team, you have added options in respect of flexibility, hours of operation, support channels, and even language preferences.
During seasonal spikes, it's possible to increase capacity within a few days instead of hiring and training full-time staff—a process that can take several weeks. This kind of flexibility is essential for healthcare companies that usually don't deal with a high volume of customer calls and emails. In this instance, an in-house team isn't as flexible as an outsourced one as you'll have to hire people during spikes, then let them go during the off-season, which can be problematic logistically.
Outsourcing also assists in widening your coverage and potentially "out-servicing" your competitors. Some BPO companies offer 24/7 customer support, a feature that lets you respond to customer complaints and issues within a short timeframe and via whichever platform your customer is on. It's a huge advantage to have people available around the clock to cater to your customers' needs, and they will be happier knowing that you are always just a call or chat away, even over weekends and holidays.
Additionally, choosing to outsource gives you multilingual capabilities. This allows you to reach a wider customer base and serve them more efficiently in the language of their choice.
#7 Reduced Overall Risk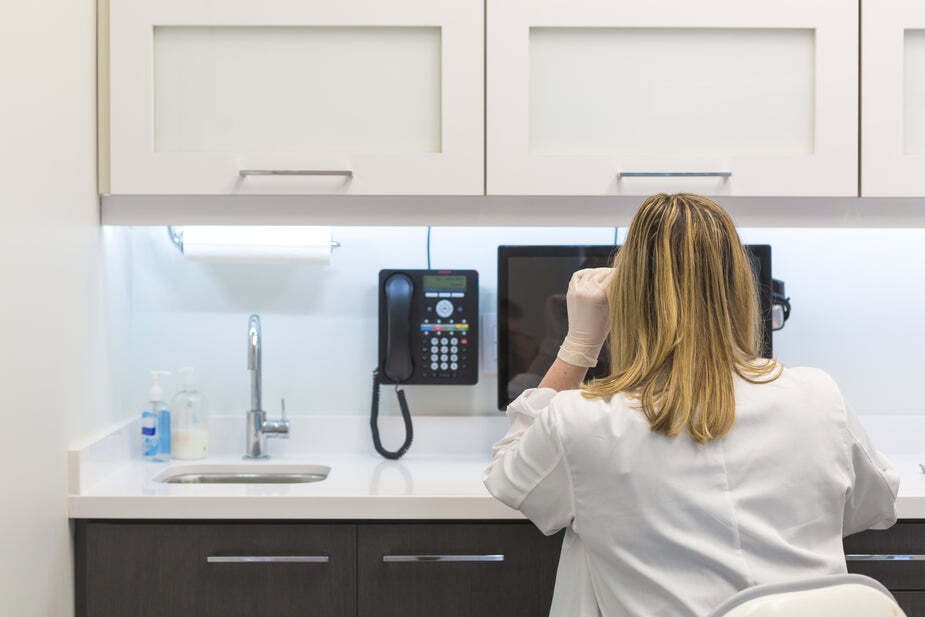 BPO organizations help you reduce the overall risk to your business. Imagine recruiting and hiring an in-house healthcare customer support team, only for half of them to quit by the end of the first year. This not only disrupts your operations as you now need to hire new staff but also increases the risk of frustrating your customer base since you don't have enough people to answer the phone. Both issues can severely impact your revenue.
Outsourcing helps you to provide an uninterrupted level of support to your customers. You don't have to scramble to hire and train new customer support agents when one leaves the company at a critical time as this is already handled by your third-party provider. Outsourcing, therefore, gives your business the benefit of consistency as well as stability and, best of all, it's a budget-friendly option.
Moreover, BPO companies come complete with well-trained experts, state-of-the-art technology and infrastructure, and a deep understanding of the potential market risks to your business. With these services in place, it's easier to not only manage risks but to avoid them altogether. The result is a low-risk environment for your business, helping you to concentrate more on key functions and thereby driving overall business growth.
Before You Go
You want to provide the best possible care and support for your patients. The first solution that probably comes to mind is to create an in-house healthcare customer support team. However, outsourcing usually proves to be a better and cheaper alternative.
Business process outsourcing brings numerous advantages to the table, from helping you redirect the spotlight toward core business functions to reducing your overhead costs and market risks. Outsourcing also lets you take care of your customers better, with broad multichannel support that is available even during holidays and peak seasons.
If you're considering outsourcing your healthcare customer support, take a look at what Helpware can offer. We take the customer service experience to the next level, with a customized team of experts who can handle inbound and outbound calls, tend to messages and appointments, and provide you with current information and communications technology. Our primary focus is to hit your key business performance indicators while offering your customers personalized and purpose-driven support.
Ready to build your custom team? Reach out to us today.