Do you ever wonder how Youtube keeps its videos relatively clean? Or how your Facebook feed has not degenerated to the point of closing down your account in horror? As content marketing gets more and more popular and business start to build and create communities, it's important to be aware of the need for some sort of content moderation.
You can choose not to moderate your content, but that typically ends poorly pretty quickly. Look at any Twitter campaign that has been launched and immediately twisted to a sarcastic form of its intended purpose by the internet.
Pre-moderation is used by many .org blogs and organizations to keep their content relevant, useful and polite. If someone wants to submit a comment on the particular post, they will write out their comment, name and usually an email address and wait a few hours for the blog moderator to read and approve of their comment. This is a fantastic way to keep everything professional and not have anyone running amok, but it's slow and your community does not get the instant gratification of immediate contribution.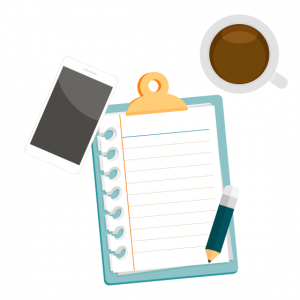 Post-moderation involves someone monitoring after submissions are made and removing any irrelevant or inappropriate comments. Unlike Pre-moderation, your community gets the instant gratification of immediate involvement. The downside is there is often much more content subject to moderation, which means much more time (possibly paid labor) to make sure your community is both helpful and appropriate.
Reactive moderation is user-supplied moderation. You rely on your community to alert you of any wrongdoing or unwelcome content or persons. It doesn't offer you nearly as much control over your community as the first two options, but there is less work on your side.
User Moderation is a rating system from your users on the relevance of your content. If you've ever been to Digg or Reddit, it's the upvote system. If you've been on Amazon, it's the "5 users found this comment helpful." The more people find the content relevant and rate it so, the higher on the list it can be found.
Automated moderation. This typically takes the form of a program which scans the text for keywords (mostly inappropriate one) and filters out those comments. It can keep anything crass out of your community, but the software isn't quite as good as a person yet.
If community and content are part of your marketing strategy, you should seriously consider what you are going to do about your content moderation. We all are aware of the potential to abuse the power of anonymity on the internet, but it never quite hits home until something goes horribly wrong. Most organizations use a combination of the above styles to best cater to their communities wants and preferences.
If moderating a community isn't quite your cup of tea. There are many options for outsourcing content moderators. Click the bottom right of the page to see if we are a good fit for moderation of your community you worked so hard to build.