Fintech, or financial technology, is the development of new technology that helps financial services achieve their objectives. Companies use these tools and services to improve, automate finances and streamline processes related to finances.
As a business sector, fintech may feel to have sprung up overnight. However, that's not really the case. Sure, the term "FinTech" only dates back to the early 90s, as the original nickname of the Financial Services Technology Consortium project by Citigroup. However, the use of technology in finance can be traced all the way back to engineers laying the first transatlantic cables in 1866. Finances and technology work in tandem, to the benefit of many people worldwide.
Fintech as we know it today started as a collection of tech tools employed at backend systems. As financial services have expanded and become more consumer-facing, fintech carries the load. Now, it's a vital part of many industry sectors including banking, investment management, non-profits, and others. It has grown so large that demand for business process outsourcing for fintech is now an industry in its own right.
The Need For Business Process Outsourcing For Fintech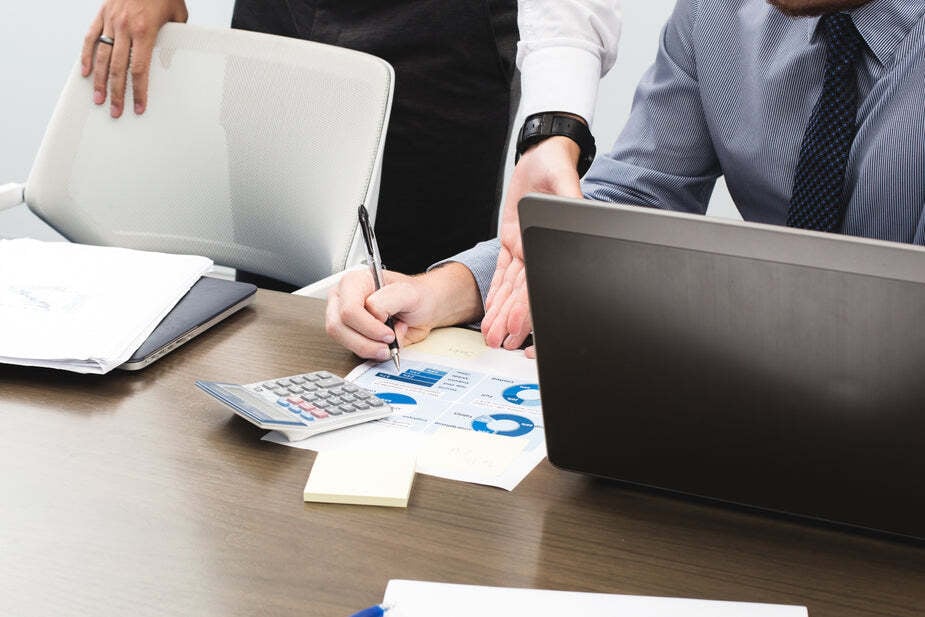 The ongoing coronavirus pandemic accelerated the world's shift to digital processes. Before COVID-19, working from home was a privilege reserved only for certain higher-up individuals. Now, almost all companies see the value in remote work, and some have declared their workers can work from home indefinitely. Similarly, many people developed an aversion to handling both paper money and coins during the pandemic. This led to a surge of people switching from cash to digital payments.
Looking beyond the pandemic, many foresee that changes such as remote work and digital payment options will continue even after the world finally moves beyond the pandemic. The world is already gearing up for a cashless society, but COVID-19 has expedited the process by many years. As a result, the engines driving the technologies that allow online transactions, digital payment, and cryptocurrencies are booming. The worldwide fintech market value was $5.5 trillion in 2019. It's expected to grow at a 23.58% CAGR. Given these figures, one can imagine the hustle and bustle as fintech companies scramble to keep up with demand for their technological services. With all this work to be done, fintech companies could use some help.
Enter Outsourcing Companies
Enter business process outsourcing for fintech. It's a business strategy designed to ease the workload from non-core competencies. Third-party services can supply the labor and competency to handle more rote parts of daily operations, which helps fintech company management focus on innovation and further growing the company.
Which non-core competencies can outsourcing companies supply? Previously, many financial services companies kept everything in-house. They valued secrecy and consumer welfare above everything else. However, the widespread use of online services and the tangible benefits of outsourcing have made fully in-house operations obsolete. Trust and security remain valued assets. This means fintech companies place a premium on outsourcing companies that offer not just competence, but reliability as well.
IT Outsourcing for Fintech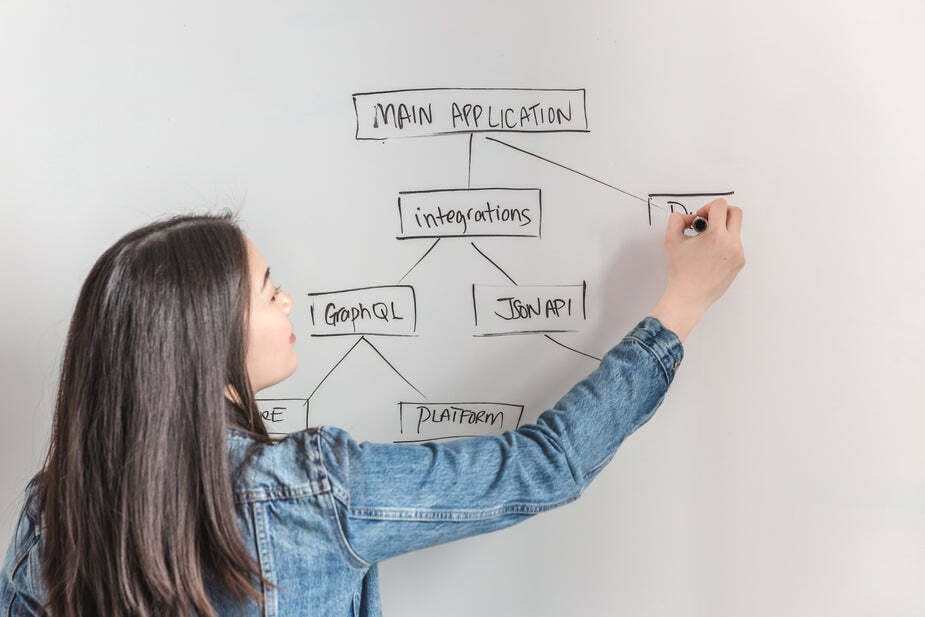 Information technology is the most apparent sector for fintech to benefit from outsourcing. It's so commonplace and prevalent that this service has its own nickname: ITO or IT outsourcing.
Giving over critical IT services to highly qualified outsourcing companies offers companies dedicated specialized teams, lower administrative costs, and faster time-to-market turnarounds. Services can range from software product development to help desk support. While these types of services used to come from IT multinational giants, fintech companies can get similar excellent service from small and medium companies. These smaller but more nimble companies are often unencumbered by corporate red tape and can move and react more quickly. Conversely, larger ITO companies can provide fuller arrays of services and teams that already work with each other. Of course, with size and expertise come bigger costs.
Some of the services typical ITO companies provide include:
Application and software development
Systems maintenance
Web development
Database development and management
Cloud, data, and data storage management
Networking and communications
Technical support and help desk services
Security and disaster recovery
Outsource teams assigned to a fintech company work in collaboration with and report to the in-house IT team. In addition, ITO companies can offer a full package of IT-related services, which is aptly called fully managed service.
Call Center Outsourcing for Fintech
But when it comes to outsourcing business processes, the benefits aren't necessarily limited to IT. Another popular service that many companies outsource is their call center. Learning the ins and outs of communicating with customers and assigning their concerns to the proper channels are time-intensive activities. Thankfully, many outsourcing companies employ specialists that are masters of the art of customer assistance. By taking on this process, outsourcing companies allow their fintech clients to focus on what they do best: running the business and growing the market.
Online services often mean 24/7 availability. But this also means that problems can arise at any hour. Customers from different time zones will have difficulty calling a customer support that's fixed on a local 9-5 schedule but servicing internationally. If a company opts to provide around-the-clock call-center support, outsourcing often offers the most cost-effective solution. Apart from a substantial reduction in operational costs, many outsourcing companies are masters in the field of customer support.
Also, support nowadays isn't just limited to phones anymore. Many tech-savvy customers would rather email, send text messages, or chat than sit on hold for an hour. Outsourcing companies have the capability of managing entire customer service systems no matter the channel.
Common Call Center Services
Call center services typically fall under two categories. Inbound call centers receive calls from customers, note their concerns, and promptly refer them to the concerned party within the organization. Meanwhile, outbound call centers call clients and prospective clients to follow up on proposals or collections, offer new products or services, propose upsells, provide updates, or get feedback. Most fintech companies need a mix of inbound and outbound call center services.
Common inbound call center services include services like:
Customer support
Answering/operator/information services
Reservations and order taking
Technical support
Meanwhile, outbound call center services include sales and marketing tasks, such as:
Telesales and telemarketing
Appointment setting
Payment collection and follow up
Health and medical reminders
Survey/feedback taking
Modern call center operations are more than just about handling in- and outbound calls—they also gather information from each customer interaction. By compiling and analyzing these insights, companies can get a better understanding of what makes them tick and why customers come back. Data can also show which products, services, or service departments are performing less than ideal.
Back Office Outsourcing for Fintech
What's a back office? Remember the old adage, "If you're not in sales, you're in sales support?" Sales support is what the rest of the office does outside of actual selling products. They handle the daily operations that are both routine and necessary in any office environment. Back office functions like digital marketing services, human resources, recruitment, payroll, and data entry are incredibly easy to outsource.
Why Outsource Back Office Operations?
But why hand over these functions to an outsourcing company? Fintech, like any other industry, thrives on efficiency. For startups especially, money can be tight over the first few years. Research and development alone take a big chunk of the budget. Thankfully, outsourcing back-office operations often help keep the ship afloat during lean times. In addition, leaving certain operations to the experts often produces better results than having the core team supervise or handle all aspects of the business. Outsourcing not just saves money but also time.
Outsourcing eliminates the need for a bigger office to house the workers needed for daily operations. Consequently, fintech companies won't have to purchase as much equipment, software, and consumables, as the third-party service team will take care of what's needed. These can all save a significant amount of expenditure. Savings can go where they are more needed instead.
Back office outsourcing can also provide fintech companies with the necessary scalability. Instead of dealing with hiring and letting go of workers depending on the company's current condition, outsourced companies will be glad to supply firms with the right number of workers every time. They can add more workers when demands increase or when deadlines approach or trim down the workforce to the essentials when needing to lean up. It's not only more efficient but also more inexpensive in the long run.
Helpware Provides The Benefits of Outsourcing For Fintech Companies
Fintech companies that opt for an outsourcing solution for key elements of their business process can establish their footing faster and more efficiently, compared to going it alone. But getting outside help is not just about dollars and cents. Equally important is getting expert help from companies that come already well-prepared to do the job. Once the paperwork has been cleared, outsource partners, whether IT, call center, back office, or all of the above, can get the ball rolling immediately after onboarding.
By letting an expert partner handle the non-core aspects of the business, fintech companies can focus on the big picture. If they're developing a product, they can focus on meeting target deadlines and ensuring all the required features are working. More focused attention to development can lead to faster time-to-market responses.
Outsourcing also addresses concerns regarding a company's stability. Hiring, retaining, and letting go of workers based on a company's present financial health can be a strain, mentally and financially. Outsourcing takes the difficulty out of scaling operations by providing fintech companies options to add or decrease manpower without hiring and firing. Whether the company is growing faster than expected or needs to slow down to recalibrate its bearings, having an outsource partner to manage staff requirements can help maintain some sanity.
Helpware Provides A Modern Approach To Outsourcing
Fintech companies face mounting pressure to deliver on their promise of a cashless society amid an increasingly remote world. In order to do so, they need to hit the ground running. Fintech companies, given the accelerated usage and demand for their products and services, need all the help they can get.
Of course, the key to getting good outsourcing results is by pairing with smart outsourcing companies. Helpware understands that each company is unique. Rather than diving in headfirst immediately with a static list of services, it's a conversation. Understanding that there is no "no size fits all" solution, Helpware begins interactions with several meetings with clients to identify a particular business's specific outsourcing needs. Once the right solutions have been identified, it's time to get to work.
We are Helpware. We know how challenging it can be to do everything yourself as a startup. The good news is, outsourcing can get you help to manage non-core operations while also saving you time and money. Tap into our pool of expert talent that can get work started as soon as needed, so you don't have to stress. Schedule a meeting today to find out how Helpware is changing the face of outsourcing, and see what we can do for you!