Outsourcing can be an enormous benefit, but not having a well-articulated plan can get the entire operation scrapped before you even begin. Just like having a business plan helps get you a business loan or investors, creating a clear outsourcing project plan will demonstrate to your board or investors that there is excellent reasoning behind the decision and planned procedures that will make the operation a success.
What is outsourcing in business? It is a practice that implies that an organization finds an external company to fulfill functions, manage operations, and offer services for the organization. Every outsourcing project is different. Use this checklist as a guideline because not every component may apply to your unique situation. Most of this can be carefully researched and created by one person, but in many sections, it would be wise to involve other decision-makers and stakeholders. If you have a team you are dedicating to an outsourcing project, getting input from every member will have the best results.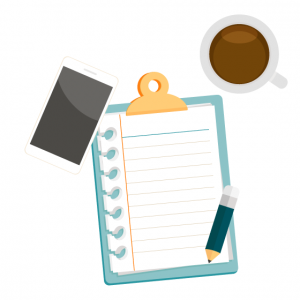 | | | |
| --- | --- | --- |
| Purpose | | Every outsourcing plan needs this section. It describes why you are outsourcing specific processes and what you expect to gain from doing so. |
| Cost-benefit Analysis | | This is also a vital part of any outsourcing plan. In the early days of outsourcing, everything was about cutting costs. Now, it can prove extremely advantageous to gain outside expertise. |
| Project Scope | | Define what product or process will be outsourced and the scale on which the project will need to be performed. List any services/products that will need to be purchased from the outsourcing provider including add-on services that might smooth the transition. |
| Success Metrics | | Define what success means for each product or process outsourced. Once you have the success definitions, list the metrics used to determine the success so everyone can be clear on expectations and results. |
| Communication Plan | | How will your team, your Outsourcing Project Manager, or Chief Resource Officer communicate with the outsourcing provider? Determine what communication tools will be used in advance and how frequently to stay in contact. The same should be done for reporting on progress and status. |
| Roles | | This section is critical to ensuring each member of your team performs the functions expected of him/her. Get input from your managers to make sure each team member is playing to his strengths. |
| Resource Plan | | Outline the resources you have available for the project. What personnel do you have available? Which physical resources can you use? |
| Risks | | List the main risks involved with the project and potential solutions for each scenario. This alleviates any panicked decisions you or the Outsourcing Project Manager will have to make. |
| Quality Assurance Standards | | Define what you expect in terms of the quality of the product. Your team can use these metrics to test and ensure that what you receive is up to par. |
| Project Schedule | | Here you will need to do some research with different vendors to see how long it will take to transfer the processes. Create milestones for bringing everyone up to speed. Finally, determine the length of the contract. |
| Budget | | What will the project cost? Breaking down each cost can prompt many outsourcing questions you need to ask that may not otherwise come up. |
| Change Management | | This section is important for long-term projects. As your market changes, how will your address necessary changes with your vendor? |
| Security | | If you deal with sensitive information or offer a tech service, what are the potential security concerns and how will they be addressed? What will the procedure be in the event of a security breach? |
Helpware's top outsourcing examples involve customer support and back-office support. Ensure you choose a reliable outsourcing company that aligns with your business requirements.