No matter the sector, outsourcing has the power to help businesses through some of the most difficult industry demands. Indeed, statistics reveal that outsourcing as a solution is being prioritized on a global scale.
Take, for example, the fact that companies can reduce expenses by 20-30%, 37% of small businesses outsource at least some of their business processes, and businesses spent $75.2 billion on just security outsourcing the last year alone.
While these statistics provide a window into the broad world of outsourcing, outsourcing in the manufacturing sector also brings powerful benefits. In fact, outsourcing for manufacturing opens the door to industry success in three key ways: security, consistency, and support.
In this article, we will explore exactly how outsourcing for manufacturing can help ease industry demands.
Business Continuity and Disaster Recovery
As the past couple of years have taught us, it is imperative to plan for the unexpected. Therefore, having some form of a business continuity plan is necessary. The best way to ensure your company's survival during an emergency situation is to have a solid disaster recovery plan. This plan should be developed before any major disasters occur. It should include all the steps you need to take when something goes wrong.
Outsourcing for manufacturing provides an excellent opportunity to create such a plan. This is because outsourcing allows companies to focus on what they do best making it easier to create a more robust disaster recovery plan than if they were doing everything themselves.
The key is to find a reputable outsourcing partner who understands the importance of planning ahead. They should offer a full range of services, including the ability to test their plans regularly.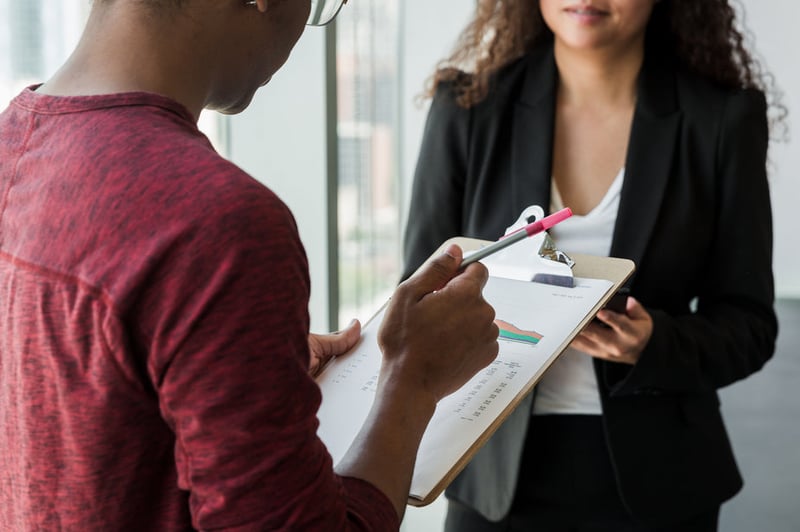 Security
Outsourcing can provide an invaluable measure of security in the event of an emergency, disaster, or other stressful situation. This is because outsourcing partners have an extensive understanding of how to protect companies from a range of different disasters. They also have the necessary tools and technology to do so.
In outsourcing for manufacturing, this security is even more important. After all, companies are outsourcing parts of their business that may be crucial if something goes wrong during a disaster or emergency situation. Therefore, outsourcing partners should be able to take care of these outsourcing activities quickly and efficiently. The outsourcing partner you choose should also work closely with employees in your company to design a plan that works for both parties.
Importance of Continuity
Maintaining continuity in the event of an emergency or disaster is essential for businesses. When continuity is not maintained, businesses are likely to suffer:
decreased customer satisfaction
diminished brand reputation
profound loss of revenue
In some cases, these conditions might result in the bankruptcy of the business. As outsourcing for manufacturing continues to grow in popularity, more companies are outsourcing their continuity needs because outsourcing ensures this continuity.
Outsourcing your continuity plan will enable you to focus on what you do best while outsourcing partners can handle the job of protecting against any emergency.
Outsourcing Removes Labor Worries on Your Part
Another benefit you may notice when considering outsourcing for manufacturing is that it relieves labor concerns. As mentioned earlier, outsourcing can be an effective way to cut labor costs, but it's not always about cutting costs. It's often about increasing productivity and getting the most for your ROI.
In outsourcing for manufacturing, outsourcing can relieve labor concerns because your outsourcing partner will take care of some or all of your outsourcing functions. This not only helps companies produce better products more efficiently, but it also creates a more reliable workforce that is less prone to issues like employee turnover.
Human Resource Outsourcing
Outsourcing human resources is another example of outsourcing for manufacturing. Human resource outsourcing is a great way to get rid of the headache of hiring and managing staff. Instead of having to worry about finding qualified candidates, HR outsourcing frees up time for managers to focus on other tasks.
HR outsourcing also allows companies to save money by reducing payroll expenses. In addition, outsourcing HR saves companies money by eliminating the need for training new hires. Outsourcing can also reduce the amount of paperwork involved in hiring.
Here are just some of the human resource and related back-office operations that are commonly outsourced:
● Benefits management
● Employee outsourcing and recruiting outsourcing
● Payroll outsourcing and outsourcing for payroll services
Working with an outsourcing company can help companies save money and increase productivity. This is especially important in manufacturing industries where there is a high demand for a skilled workforce and more jobs than qualified candidates.
Outsourcing is beneficial to both the employer and the outsourcing company. It's a win-win situation that both companies can benefit from without sacrificing quality or reliability.
Support Towards Increasing Demand
Outsourcing for manufacturing can greatly ease issues that arise from increasing demand. When demand increases, manufacturers usually have to hire additional employees to keep up with production. This creates more costs and stress for companies. So, if companies don't outsource, they will be tasked with finding qualified employees and they risk losing customers due to slow delivery times.
This problem is exacerbated when orders come in at different times of the year -think seasonal or weather-related goods. If you're using a traditional method of manufacturing, you'll likely find yourself working overtime to meet deadlines and scrambling to make sure that things do not fall apart.
However, when you outsource for manufacturing, you can avoid this issue altogether. Of course, you will still need to work with your outsourcing partner to ensure that you meet your deadlines, but you won't have to worry about meeting them yourself.
Support From Outsourcing
Here are some of the ways that outsourcing can provide support for companies with demand issues:
● Outsourcing for manufacturing can help you meet deadlines quickly and efficiently
● Outsourcing for manufacturing allows you to work with outsourcing partners who specialize in your industry, allowing them to better meet your needs
● Outsourcing for manufacturing makes it easier to manage multiple orders across different outsourcing companies
Outsourcing is an excellent way to manage the demand that comes from increasing manufacturing orders. Choosing to outsource makes it easier to work with outsourcing partners who specialize in your industry and who can better meet your outsourcing needs.
Outsourcing is beneficial to manufacturers because it reduces costs and eliminates some of the pressure that comes with hiring additional employees. As a result, outsourcing for manufacturing is a great way to save time and money while improving productivity across all levels.
The Potential of Your Manufacturing Business With Helpware
Outsourcing for manufacturing is another example of outsourcing in which outsourcing partners take over back-office operations, manufacturing processes, and supply chain functions for you. This type of outsourcing enables you to focus on what you do best while outsourcing partners handle the job of protecting against any emergency. Outsourcing companies are able to help with outsourcing activities quickly and efficiently, which is why companies that outsource are better equipped to handle whatever is thrown at them.
If you are looking to unlock the benefits of outsourcing for manufacturing then look no further than the experts at Helpware. Helpware specializes in the outsourcing of back-office operations including human resources, customer service, IT, and more.