The workplace dynamic is constantly evolving, and building a culture that promotes high performance can mean the difference between success and failure. It's not easy, but transforming the company culture is worth the effort. It requires leaders who are dedicated, resilient, and willing to commit to the long haul. Bringing about change begins with knowing which steps to take and what goals you want to achieve. These five tips have been tried and tested, and we can confirm that they are effective.
1. Hire the right people
When it comes to cultivating a high-performance culture in a BPO company, nothing is more crucial than the team. The process of building an amazing team begins with identifying individuals who possess the right balance of technical expertise, soft skills, and a growth mindset. These traits form the bedrock of a workforce that not only excels in their roles but also embodies the values and mission of the organization. By placing a strong emphasis on hiring the right people, you can create a solid foundation for a culture of performance that drives success and growth. After all, a company is only as strong as the people who represent it.
At Helpware, we source hard and hire right. We put in a lot of effort to make sure we're hiring the best candidates. We source candidates from various channels and use a range of tests and assessments to evaluate their qualifications, skills, and fit with our company culture. But that's not all—we also do thorough background checks, including criminal records, and we make sure candidates have the soft skills necessary to succeed in their roles. However, what really matters to us is finding people who share our values and those of our clients. We believe that when our employees are aligned with our values and our clients' values, they're able to perform their tasks to the best of their abilities.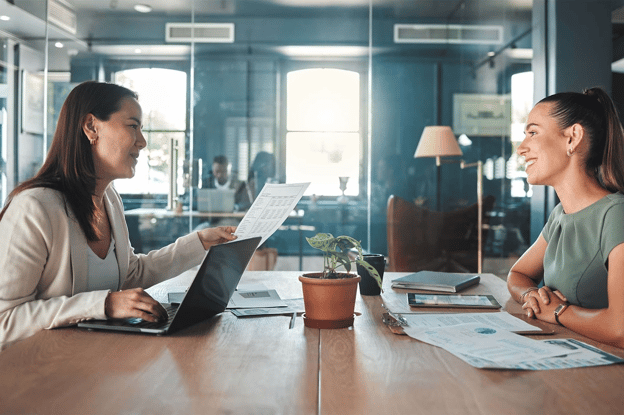 2. Offer regular feedback and recognition
In the fast-paced world of BPO companies, regular feedback and recognition can make a world of difference. It's not just about motivating and retaining employees, but about making them feel valued for the unique contributions they bring to the table. After all, happy employees are the ones who work harder, smarter, and stick around longer. On top of that, feedback helps identify areas for growth, providing employees with the additional support and training they need to thrive. By recognizing and rewarding excellent work, you can create a positive work culture, sparking healthy competition and inspiring others to go the extra mile. So, if you want to boost your BPO company's productivity, morale, and retention rates, offering regular feedback and recognition is an absolute must.
At our company, we offer a diverse array of intrinsic and extrinsic rewards, going far beyond the outdated methods of T-shirt cannons and pizza parties. Our special recognition program rewards team members for their outstanding performance and contributions to the company. This approach has proven to be successful, as evidenced by our impressive Employee Satisfaction (ESAT) score at above 85%.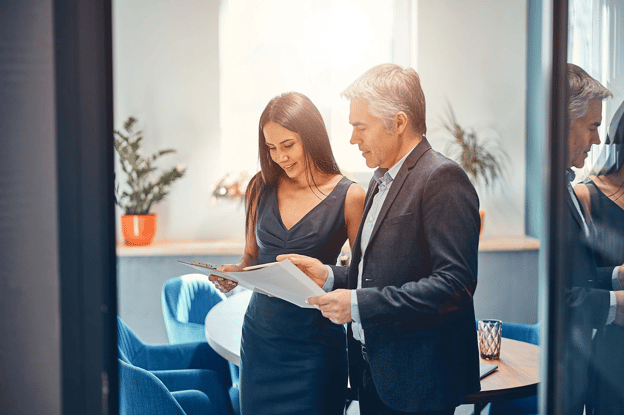 3. Encourage continuous learning and development
Striving to keep your employees up to date with new technologies, customer support, or marketing trends, business leaders and managers of different levels should promote a constant culture of learning. As we live in the knowledge era, keeping our skills relevant, people motivated, and thinking fresh is the top-priority point. When employees are interested in upgrading their skills, the organization will definitely benefit from this and receive better outcomes. Incorporating travel agency software can be a strategic move in this context, facilitating international training and assisting companies with managing their employees' business travels more efficiently.
One of our company values is "Never Stop Transforming" and we are highly dedicated to it. At Helpware, we have two special programs to allow employees to develop their soft skills and enhance general knowledge to the expert level.
We prefer growing our leaders from within. With our range of special development programs, GROW, CLIMB, LEAP, and SOAR, we help our employees develop the skills they need to succeed, and reach new heights in their careers, learn how to lead and motivate their teams to success.
It isn't just about learning; it's also about providing our team with opportunities to grow. Classroom training accounts for only 10% of the overall learning experience. The rest comes from collaboration with other team members (20%) and on-the-job learning (70%). By fostering a culture of learning and growth, we attract and retain top talent, make sure our people have the skills they need to do their jobs, give them the opportunity to develop their careers and stay agile and adapt to change.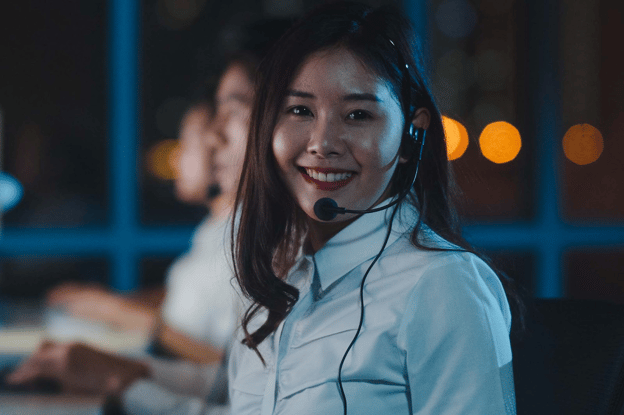 4. Foster a Positive Work Environment
Sharing a positive attitude and enjoying opportunities every single day brings us is one of our core values with its traces on creating a favorable work environment. To truly succeed as a company, you can't overlook the human factor. An unpleasant, negative, or stressful workplace will ultimately limit your achievements. That's why it's vital to celebrate even the smallest successes and acknowledge your employees' hard work. Give them the freedom to balance work and life, or else they'll start to resent the job. Remember, respect goes both ways, and it's the key to a happy and productive office environment. So, don't forget to give credit where it's due and let your team know their efforts are valued and appreciated.
At Helpware, we prioritize our people above everything else. We believe that our employees are the heart and soul of our company, and we value and appreciate every single one of them. But what does "valuing our people" really mean? For us, it's not just a bunch of empty words or corporate jargon. It's a commitment that we live and breathe every single day. It means that we work hard to make our workplace as comfortable and welcoming as possible so that our employees actually look forward to coming to work each day. We provide access to a company psychologist, nutritionist workshops, and online workouts to ensure our employees' well-being. We also encourage them to pursue their passions and hobbies outside of work by launching different hobby clubs and organizing various activities. We never miss congratulating them on their birthdays. We treat our employees like family and welcome new workers saying: "Welcome to the Helpware Family". Our employees are at the heart of everything we do, and we're proud to have earned an exceptional rating of 4.7 on Glassdoor.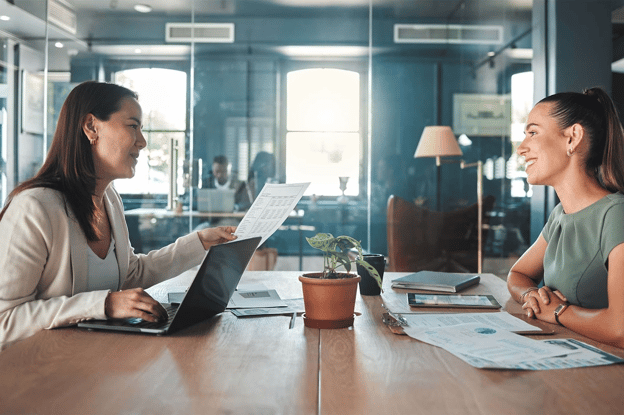 5. Promote collaboration and teamwork
General statistics say that about 86% of employees agree that the occurrence of workplace failures and inefficiency is directly connected with a lack of collaboration. That's why it is important to encourage all team members to work together, share ideas, and lend each other a helping hand. Even regular communication through weekly check-ins or daily meetings can elevate your team's performance. If you want to build a healthy work environment and good relationships between all team members, it is necessary to use different communication methods as well as a proper project management approach. It is great when everyone trusts each other, and shares their knowledge and experience for the sake of a common goal and self-development.
Regular collaboration is the secret ingredient to BPO team success. At Helpware, we prioritize collaboration across all departments and levels of the organization. We encourage our employees to work together and collaborate on projects. This creates a sense of community and promotes a team-oriented culture, where everyone feels valued and engaged. In addition, we use collaboration tools such as Slack and ClickUp to facilitate communication and ensure everyone is on the same page.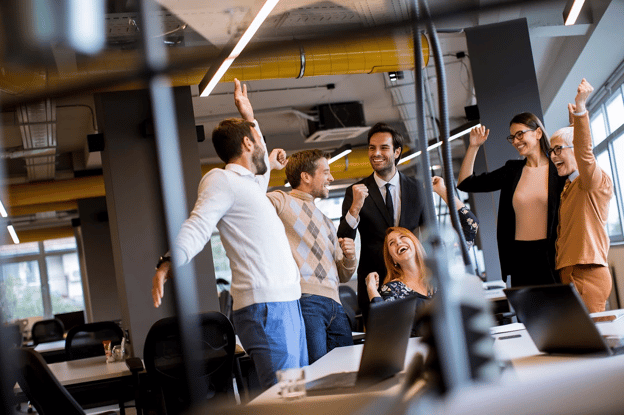 Final Thoughts
Creating a high-performance culture is not just about profits and productivity—it's about creating a workplace where people can thrive and fulfill their potential. By focusing on hiring the right people, employee engagement, and offering regular feedback and recognition, we've built a team that is passionate, motivated, and committed to providing exceptional customer service for any business.
Clear and recognized company values are essential for developing a culture of high performance. They provide a sense of direction, help guide decision-making, and ensure that every team member is working towards the same goals.