The COVID-19 pandemic has arguably transformed healthcare, perhaps more than any other industry. As consumers began putting greater emphasis on convenience and the demand for easily accessible care soared, the digital health industry boomed in novel ways that will continue to linger beyond the pandemic era.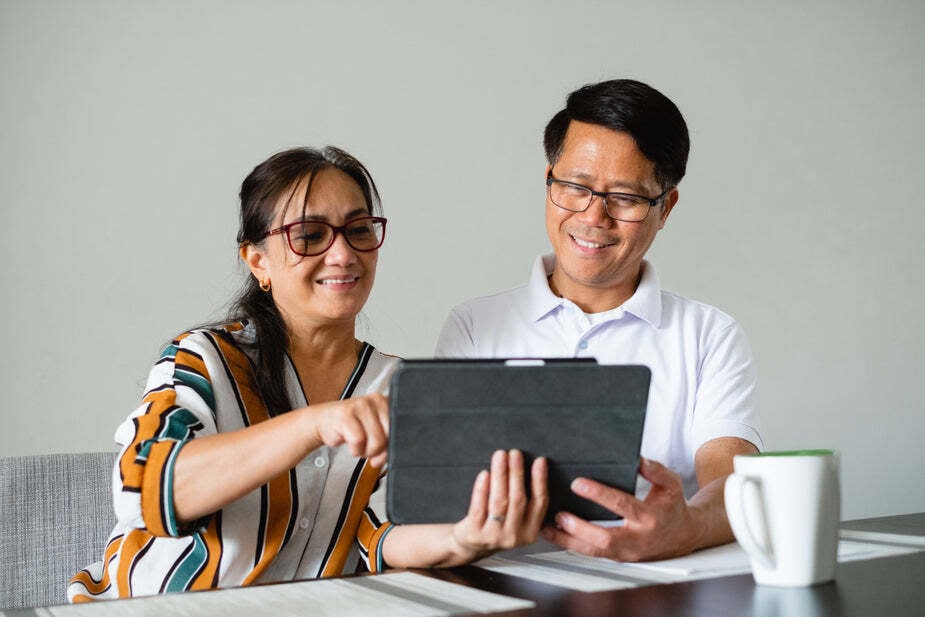 According to recent research by the Deloitte Center for Health Solutions, in collaboration with the Scottsdale Institute, health systems are incorporating their digital investments into their overall business plan. The top investment priority for 76% of respondents was insights and analytics, followed by virtual health services and the cloud. In addition, 92% believe these digital capabilities will lead to better patient satisfaction and engagement.
A third of the research participants also agree that the quality of talent is an important factor in supporting their digital transformation efforts. For the next three years, they will prioritize investing in top talents, along with data interoperability.
Consumers are also increasingly exercising control over their health decisions. To meet them where they are while keeping up with the rapidly changing landscape, health systems should look into the technological trends catalyzing the industry's shift to digital transformation this year and the next.
Remote Care And Telemedicine Will Continue to Evolve
Despite being tested for years and deployed at various locations across the globe, remote care did not become widely used until 2020 and 2021. This change in the healthcare system was made possible partially by the pandemic's health protocols, as well as government efforts to ease reimbursement and licensure policies for telemedicine.
As such, telehealth is more than likely here to stay, with greater development of telemedicine expected in 2022, particularly now that the infrastructure supporting it has dramatically improved.
Notable findings of Americans' telehealth use include a report from the American Hospital Association saying that 76% of U.S. hospitals presently employ video and other technologies to engage with patients and consult with practitioners remotely. A May 2021 poll conducted by the American Psychiatric Association found that 34% of respondents prefer remote care over in-person appointments, and 43% plan on continuing the use of telehealth services after the pandemic is over.
These figures confirm the growing interest in telemedicine, but its popularity comes as no surprise. After all, besides being more convenient for patients, remote care comes with several other benefits. It improves public health, expands access to healthcare, eases the burden on healthcare workers, and reduces financial stress.
In light of this fact, telehealth will be a permanent fixture in the digital health landscape in the years to come. In 2027, the worldwide telemedicine industry is expected to be worth USD 396.76 billion, according to market research firm Fortune Business Insights. This is a massive leap from the 2019 total of USD 41.63 billion.
Thirty-five states, along with the District of Columbia, have passed the "parity" bill compelling health insurers to cover telehealth services in the same manner they would compensate for in-person care.
Earlier this year, the American Telemedicine Association, the leading organization dedicated to accelerating telehealth adoption, launched the ATA Action. This newly affiliated trade organization aims to ensure permanent access to telehealth services throughout the care continuum. A key objective of ATA Action is ensuring state and federal telehealth coverage and payment regulations are in place to make telehealth services accessible to all Americans, even those in rural and underserved regions.
Since telehealth is expected to remain viable for the next few years, telehealth programs should tackle today's pitfalls to ensure patients receive the best possible care. For telehealth to thrive, healthcare providers and professionals need to continue advocating for secure, HIPAA-compliant communications and data storage. Furthermore, telehealth activists and proponents have to push for funding and legislation that enable disadvantaged communities to receive telehealth services.
Artificial Intelligence (AI) in Healthcare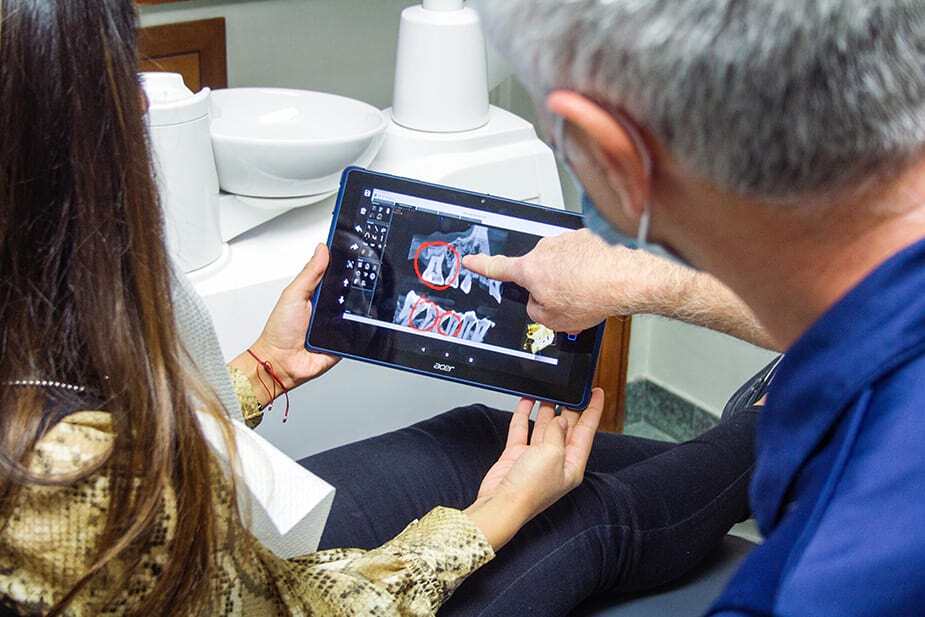 Artificial intelligence (AI) has gained considerable traction as a valuable tool across multiple sectors, especially healthcare, where increasing demand puts already overburdened systems under even more pressure. With the advancement of this technology, the digital health industry is exploring practical ways to maximize its use.
How the Digital Health Industry Utilizes AI
Medical AI is currently used to automate operations, leading to increased efficiency, lower costs, and better patient care and treatment outcomes. The accuracy of radiology diagnostics has already been improved by a number of AI models that can match or even surpass physician performance.
AI is also employed to analyze patient data and predict the possibility of particular illnesses and disorders. Emerging research shows that AI can identify and diagnose uncommon genetic and neurodegenerative conditions, which have traditionally been challenging to diagnose.
As the technology evolves, it can also be used to assess a patient's genetic, behavior, and social data simultaneously. Research indicates that genetics only contribute 30% to an individual's health outcomes; the other 40 to 50% is influenced by their behaviors. With AI accounting for all of these factors, physicians can make better data-driven treatment decisions.
Additionally, the pandemic has emphasized the need for AI in the healthcare sector. Models were created to predict the spread of the virus, machine learning aided in the faster development of vaccines, and AI-powered thermal scanning made it easier to identify potentially infected people in a crowd.
AI's applications go beyond physical health. Researchers from MIT and Harvard University have studied the pandemic's effect on mental health using machine learning. Chatbots powered by Natural Language Processing has also made telemedicine more efficient. While they cannot provide primary diagnoses yet, they help gather information from patients before starting proper treatment.
Challenges with the Use of AI
The success of AI in the digital health industry is primarily driven by data—specifically, training data. To generate the best results, AI systems rely heavily on vast volumes of training data.
This is where the problem arises. This information comes from multiple channels, including clinical trials, hospital records, insurance claims records, and even fitness apps.
Collecting and analyzing this data raises a number of legal concerns. Depending on how the technology is used, healthcare providers might need to secure FDA approval, federal and state registration, and adherence to labor laws.
In addition, ethical and privacy concerns must not be disregarded. Inadequate security measures for AI systems might jeopardize medical data privacy and create unwanted biases and inequality for a subset of the patient population.
Overcoming AI Challenges in the Digital Health Industry
The use of AI in healthcare requires a well-defined governance framework. Developing algorithms and processing data must be done in a way that minimizes the risk to patient safety and data security. For this reason, healthcare organizations must have adequate privacy measures in place.
Furthermore, it is essential to employ datasets of the highest possible quality, free of bias. Establishing shared, accountable methods that reduce bias should be a joint effort between healthcare institutions. Data scientists and AI professionals must undergo more training in eliminating human biases to develop algorithms that avoid prejudice. "Human in the loop" methods are needed to gather human recommendations throughout the development of AI systems.
Further Application of Virtual Reality in Healthcare Applications And Research
Virtual reality (VR) is redefining possibilities for the healthcare sector. Among other things, it can revolutionize medical training, patient care, and hospital administration, improving the productivity of healthcare personnel and streamlining treatment.
Below are some of today's VR applications in the digital health industry.
Physician Training
Medical students and even practicing healthcare providers can supplement the traditional training now do away with the traditional training usually involving textbooks, presentations, and observing senior professionals in action. Virtual reality technology effectively improves the quality of the training as it allows users to immerse themselves completely in the process.
Aside from facilitating better learning for healthcare practitioners, VR simulations can also make healthcare services safer, more effective, and more efficient. For instance, virtual reality creates a safe and controlled environment for surgeons to learn new skills or practice existing ones before doing any procedure on actual patients.
Using mixed reality headsets that provide heads-up information, they can free up their hands and make informed decisions while performing the surgery. In addition, the headsets allow other physicians to watch the operation and provide guidance if necessary.
Preoperative Planning
Virtual reality also plays a part in preoperative planning in the digital health industry. A VR preoperative plan minimizes uncertainty, alleviates anxiety, and assists both parties in preparing for the procedure.
For instance, VR programs used in neurosurgery give patients and surgeons an interactive and immersive walk-through of an upcoming procedure. This way, patients, especially apprehensive ones, will be better informed of their options, empowering them to make better choices.
Similarly, these visualization tools can help surgeons effectively prepare for potentially risky operations as they mimic the looks of an operating room. Consequently, healthcare professionals can anticipate possible challenges that will arise during the surgery, making them feel more confident during the surgery and likely lowering the risks.
Patient Education
Medical professionals can use virtual reality to explain the proper use of relevant devices to their patients. Providing patients with such information, especially those receiving care at home who do not wish to incur large hospital bills, is key to improving the patient's quality of life while helping them to recover quickly.
Treatment
Virtual reality can also be used as a treatment tool in some contexts, particularly for mental disorders, phobias, and different syndromes. Certain hospitals use VR therapy to treat patients with social anxiety, phobias, and post-traumatic stress disorder (PTSD). An immersive VR experience exposes the patients to their fears while keeping them in a safe and controlled space.
The company Karuna Labs provides HIPAA-compliant and FDA-registered chronic pain treatment solutions. They offer patients programs designed to help them "unlearn" chronic pain. Combining physical and cognitive retraining, the programs teach the brain to perceive pain differently and prevent the body from reacting.
Equipment Manufacture and Training
Further applications of virtual reality include medical equipment manufacturing. Engineers are better equipped to improve products by viewing 3D schematics during the design process.
Hospitals and other healthcare institutions can also use virtual reality to train their staff to operate specialized and new equipment. With VR training technology, assigned personnel can learn the proper procedures of operating and maintaining the equipment remotely even before it is delivered.
Conclusion
With the help of the digital health industry, the healthcare system is experiencing a seismic transformation. As 2022 rolls forward, this digital revolution will continue to gain momentum as it improves all facets of healthcare.
Many telehealthcare programs have seen considerable use in the last two years. While the pandemic seems to be coming to a close, this groundbreaking technology will continue to be adopted for years to come.
The same holds true for artificial intelligence, which has been instrumental in our COVID-19 response as it predicted viral transmission and expedited vaccine research. Virtual reality applications will also continue to grow in popularity among patients interested in learning more about their conditions and medical professionals who want to be better equipped to treat patients.
It won't be long before these emerging technologies dominate the healthcare industry. As a result, the demand for support service in hospitals and healthcare institutions is growing now more than ever.
At Helpware, we are ready to be of assistance. A digitally-enabled People as a Service Outsourcer, we deliver tailored solutions for the rapidly evolving landscape of healthcare delivery and technology, going beyond business process outsourcing, tools, and digital technology.
We build a customized back-office support service that is 100% dedicated to handling standardized aspects of your healthcare business, from billing and invoicing to transcription and appointment scheduling. With our customer support teams, you can take advantage of evolving telehealth trends in the market by offering 24/7 multilingual customer assistance through numerous channels to engage with patients.
Reach out to us today to learn more about how Helpware can help you ramp up your services in the digital health industry and stay ahead of the curve.