WHY UGANDA?
Benefits of outsourcing to Uganda
Helpware provides access to a highly skilled and talented workforce in Uganda, with a ready-to-go infrastructure and tremendous support from the local government.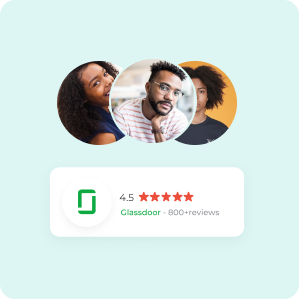 Top talent
Uganda boasts a highly educated and qualified workforce that can rival international standards of excellence, thanks to its robust education system and emphasis on training and development. In addition to being motivated and hardworking, Ugandan professionals possess diverse skill sets enabling them to provide exceptional service to customers across various industries.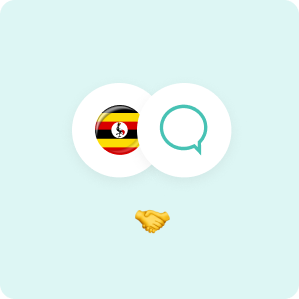 Government Support
The Uganda Ministry of ICT and the BPO council are determined to set Uganda up as a leader in the BPO industry. Their investment in new infrastructure, telephony, and specialized training programs highlights their commitment to making sure that BPO companies have access to everything they need to succeed. This approach is favorable for the country's economy and attractive to potential investors.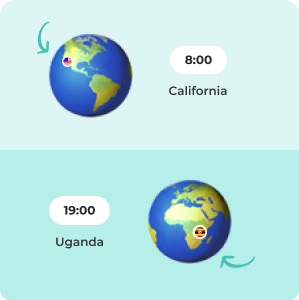 Strategic location
Situated at the crossroads of East Africa with easy access to neighboring countries such as Kenya, Tanzania, Rwanda, and South Sudan, Uganda has the advantage of being strategically positioned to host BPO operations. Its ideal time zone (GMT+3) coverage makes it attractive to any potential client wanting to have quick turnaround times and quality output of projects.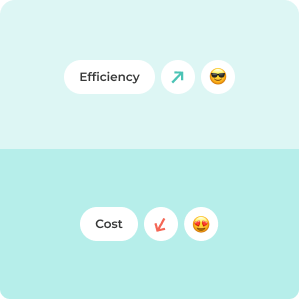 Cost-effective Solutions
Our solutions are designed with our clients in mind and can help minimize expenses while still maintaining quality standards. Our focus on services that deliver great value keeps us ahead of the competition. With smart, skilled, and motivated and all the necessary tools in place, we can offer cost-effective solutions without sacrificing anything in terms of quality.
Uganda TALENTS
Available Services
We have a team of skilled and committed professionals offering diverse services
Customer Support
Our CSRs in Uganda ensure exceptional customer experience for customers in English, French, and Swahili across all channels.
Data Annotation
We offer services for "human annotation" of datasets at scale and our team of experienced annotators uses advanced techniques to accurately label data.
AI Operators
Our team will ensure your AI model outputs are relevant, valid, and complete by carefully spotting errors and inconsistencies.
Content Moderation
We have professionals who are adept at detecting and filtering questionable or suspicious content from any digital platform.
Back-office
Our back-office solutions offer superior administrative support, allowing our clients to experience smoother and more efficient processes.
Sales support
Our team is trained to assist in lead generation and the necessary sales support to help you achieve your sales goals.
Data Entry
We provide accurate and efficient data entry services to help you manage your data in a streamlined manner.
IT Support
Our team of IT professionals is equipped with the expertise to handle various technology-related challenges customers may encounter.
We made sure to provide your employees with everything needed
for efficient work
MAKING A DIFFERENCE
Helpware's impact
At Helpware, we strongly believe in the power of giving back and supporting the communities we are working in. We are effectively collaborating with the World Child Cancer Fund, a global charity organization dedicated to improving the lives of children affected by cancer, and WEND Africa, a nonprofit organization that provides opportunities for employment, education & empowerment to war-affected mothers in Uganda.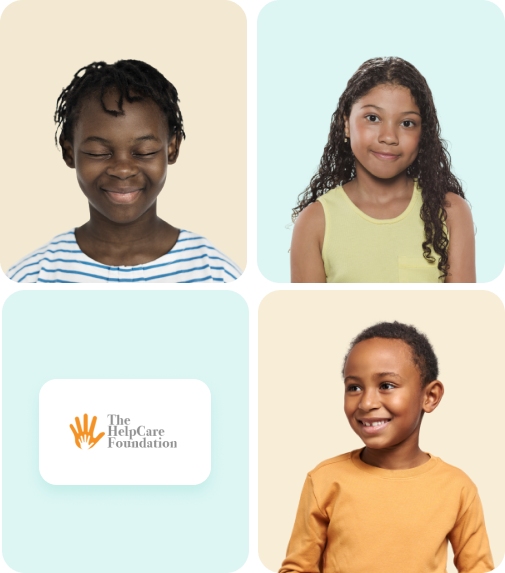 Are there any challenges (culture/traditions/religion, etc.) that might prevent the local African workers from delivering good results?
Working in a BPO (Business Process Outsourcing) environment is becoming increasingly popular among Ugandans as it provides both flexible and steady employment. The local BPO workers possess the same motivation and work ethic when it comes to delivering results as their global counterparts, without any hindrance from cultural, traditional, or religious differences. As such, these remote Ugandan workers are able to provide reliable and successful outputs for employers across the globe, making them a viable resource for business owners looking for international talent.
What might be the risks of outsourcing customer support to Africa?
Outsourcing services to Uganda offers several benefits to companies. This African nation has an impressive track record of efficiency and is a great choice for businesses that want to benefit from professional yet cost-effective offerings. Moreover, the local talent pool has plenty of qualified personnel who can offer high-quality service at competitive costs, resulting in cost savings for your organization. Additionally, being able to access new markets can open up many opportunities for further developing business operations. All these advantages come with very few risks due to the government's pro-business legislation and the presence of internationally renowned organizations in the country.
What salary do you offer to your employees in Africa?
At our company, we are committed to ensuring that all of our employees are rewarded with competitive compensation. This is essential in order to attract and retain talented professionals. We understand how important it is for our staff to be supported and respected, which is why we take into account individual efforts and performance when setting compensation packages as well as granting bonuses where necessary. This demonstrates our commitment to making sure everyone feels valued, while also inspiring positive attitudes in the workplace.
Is the local workforce skillful enough to perform customer support and back-office services?
Uganda has a large population full of capable and eager workers, and with the right training, these professionals are more than capable of performing high-level data annotation and moderation services and responding to online customer support inquiries and moderate content. Skilled talents can successfully carry out any outsourced tasks professionally.
What requirements does Helpware have for the Uganda candidates?
We have our own standards for evaluating local candidates. These requirements typically include a strong educational background and the successful completion of any interviews or other assessments required by Helpware. In addition to these qualifications, local candidates must also satisfy certain language requirements - for the Uganda location, it is a strong command of English and French languages (a minimum of B2 level) in order to communicate successfully both verbally and in writing.
How does the Uganda government support the development of the BPO sector in the country?
The Uganda government understands the potential of the BPO sector to bring economic development and job creation opportunities to the country. For this purpose, the government is continuously striving to create a business-friendly environment for companies in the BPO sector. This includes providing incentives such as tax breaks, creating a pro-investment policy framework, allowing access to affordable office spaces, supporting R&D initiatives, promoting investments from venture capital funds, and empowering SMEs in the industry.