We are thrilled to announce that Clutch has named Helpware their number one customer care service provider of 2019!
Helpware provides customer experience & operational support for SaaS companies. We help our SaaS customers to map their customer's journey from trial
conversion
to customer success and organizational touchpoints and power your omnichannel support with amazing humans.
Since our start in 2015, we have received multiple awards and rankings from various endorsement companies such as Forbes, Google, and G2 Crowd; However, the recognition we have received this year from Clutch.co has never made us feel more accomplished and prouder of our team. We are thrilled to announce that Clutch has named Helpware their number one customer care service provider of 2019!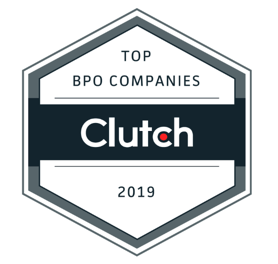 To provide brief context, Clutch is a business-to-business ranking and review site that uses a number of metrics to evaluate companies, including marketing presence, social media efforts, and client reviews.
This award carries a heavy weight, as we were stacked up against 579 top customer support service firms of 2019. Due to our exceptional processes and dedication, we not only managed to secure a spot on the Clutch leaders' matrix but we have been awarded the title of the best customer support service company on the entire platform!
Specifically, the leader's matrix compares companies on their ability to deliver and industry focus. Ability to deliver includes the company's client reviews, past work, market presence, and prestigious awards. Focus is a company's level of specialization in a given service. Take a look at a snapshot of our well-rounded position on the leader's matrix below.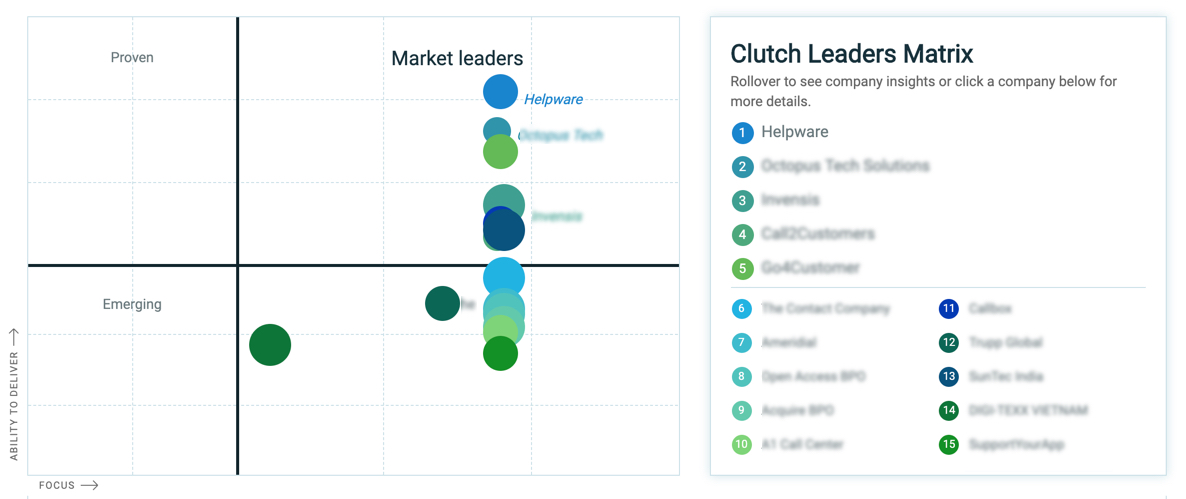 In addition to ratings, client reviews are a great tool for our company to evaluate performance and ensure that we are continually improving. Our profile boasts an impressive 4.8-star overall rating. The level of detail in the reviews on Clutch's site is what makes it stand out from the rest and we are proud to have such positive feedback from our satisfied customers.
When asked to comment on the impact of our engagement with a company, a few of our prior clients responded.
"They're a driving factor behind our ratings. Their team members have been very understanding and easy to work with. Also, they're very flexible and accommodating."
Assistant National Sales Manager, Squadlocker
"Helpware's responsive team provided critical guidance and led a well-structured project. Customers can expect goal-oriented results."
Senior Finance Manager, Zendesk
The level of detail, research, and effort put into the rankings and profiles on Clutch's sites makes us proud to accept these accolades and our team is excited for the exposure and feedback from customers. We are driving the BPO industry into the future and would like to thank all the humble hands that helped us achieve our current success and those that will help us push forward!